Braunwyn Windham-Burke Opens Up About Her Daughter's Eating Disorder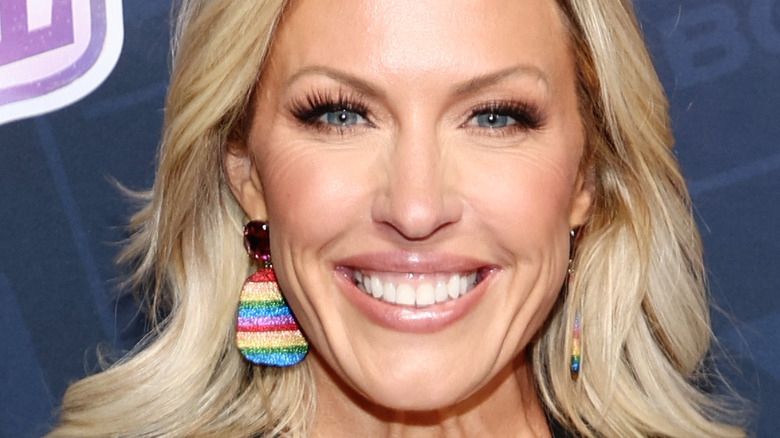 Mike Coppola/Getty Images
Fans of "The Real Housewives of Orange County" are aware of the many ups and downs that Braunwyn Windham-Burke has experienced with her second-eldest daughter, Rowan Windham-Burke. Many may remember the Instagram feud between mother and daughter in October 2020, in which Rowan took to the social media site to post a photo with the since-deleted caption, "F**k. You. Mom," as per Us Weekly. It seems that this post was in response to one in which Braunwyn discussed divorce and co-parenting, hinting at a potential split from husband Sean Burke. The reality television star took her daughter's insult in stride and asked her followers in an Instagram Story for their "understanding as we work through some challenging circumstances" related to mental health issues.
Around the same time, it came out that Rowan had been dealing with an eating disorder for much of her teen years. She first detailed her experiences in a series of now-private YouTube videos in August 2020, per Bravo. She told viewers that having obsessive-compulsive disorder (OCD) contributed to the development of her eating disorder, explaining, "I've struggled with it for as long as I can remember." It didn't help that the coronavirus pandemic and resulting quarantine took place in her senior year of high school, which only exacerbated her exercise compulsion given the excess time she had on her hands. A year and a half later, both Rowan and Braunwyn sat down together to discuss the experience and how Rowan is doing today.
Braunwyn Windham-Burke just wanted to help her daughter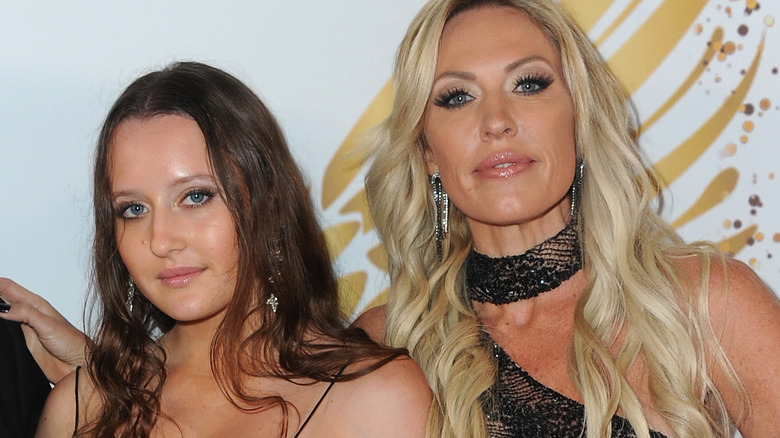 Albert L. Ortega/Getty Images
On February 25, Braunwyn Windham-Burke and her daughter, Rowan Windham-Burke, opened up in a Page Six interview about their individual experiences navigating Rowan's eating disorder during her teenage years. Braunwyn admitted how difficult it was to watch her daughter go through the experience and explained that all she wanted at the time was to "fix it." However, Rowan just "wanted to be left alone." This understandably led to a power struggle between mother and daughter. "I was so afraid we were going to lose her," the "Real Housewives of Orange County" star added.
"When you're a parent and you see a kid who hasn't eaten for, like, 30 days, is 25 pounds underweight than they should [be], literally on the brink of death, and can't even eat a single vegetable, that's scary ..." Braunwyn shared, but added that Rowan has now gone through treatment to address her eating disorder, and is able to comprehend her mother's point of view. Rowan added that going into treatment was "completely needed." And because of the resulting "self-growth and development," she lives a happier life and enjoys a stronger relationship with her mother.
In an Instagram post from October 2020, Rowan updated her followers on her recovery from her eating disorder. She revealed that she went for a run with her dad, writing, "[it was] something I've been really wanting to do but haven't been able to ... But I broke free, and it feels AMAZING."
If you are struggling with an eating disorder, or know someone who is, help is available. Visit the National Eating Disorders Association website or contact NEDA's Live Helpline at 1-800-931-2237. You can also receive 24/7 Crisis Support via text (send NEDA to 741-741).