The Survivor Contestant That Jeff Probst Once Dated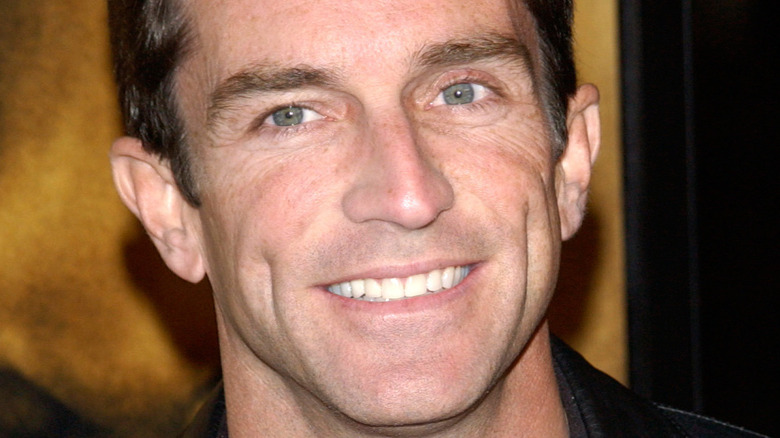 Featureflash Photo Agency/Shutterstock
As the host and face of CBS's long-running hit series "Survivor," Jeff Probst has seen hundreds of contestants come through and put aside their health to compete for the series' winning prize of $1 million. The high-octane game show's focus involves castaways stranded on a remote island fending for food, shelter, and survival. Not only has he hosted all 41 seasons, but Probst has become a co-producer, putting his salary at $8 million a year and raising his net worth to $50 million.
According to Probst, he landed "Survivor," which has since made him a four-time Emmy Award winner for "Outstanding Reality Host," because he's "not a studio guy." In 2001, one year after Probst first started filming, his first marriage ended. A few seasons later, things on the island heated up for the host. Early in his career, he told Salon that his time on the hit reality series has given him "huge awareness with the industry and the public, which only translates into a longer career and more money if you don't screw it up." And at one point, he had to make sure his romantic interest in a Season 9 contestant didn't do just that.
Jeff Probst fell 'madly in love' while hosting Survivor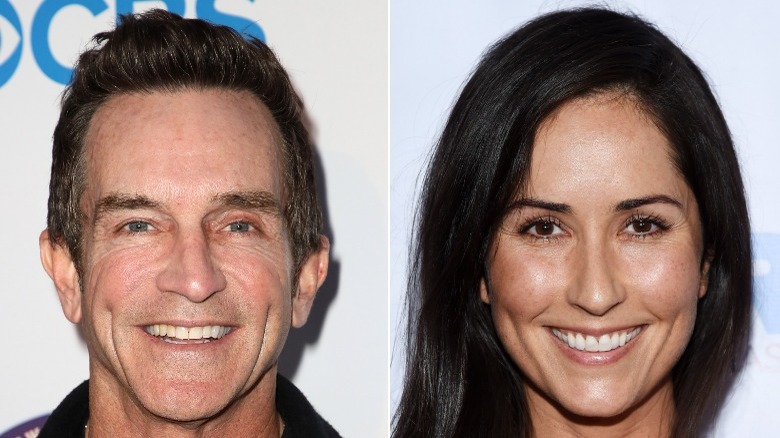 Amanda Edwards & David Livingston/Getty
In the summer of 2004, rumors started about sparks flying between Jeff Probst and a castaway while filming Season 9 of the phenomenally successful series, "Survivor: Vanuatu." Rumors of a relationship heated up after fans spotted the contestant, Julie Berry, wearing a homemade heart tattoo with "Jeff" written around it, as reported by People. Probst and Berry started dating in August 2004, the same year the ninth season aired. Probst called fans' perception of flirting between the two on TV throughout the season "funny."
Their 19-year age difference didn't stop the two from getting together, although the "Survivor" host claimed to People that he didn't reach out to his castaway love interest until after filming wrapped when he emailed her just to say "hi." In December 2004, amid much speculation, Probst and Berry confirmed their relationship in front of a live studio audience on the "Vanuatu" reunion episode. The two dated for four years and appeared on numerous red carpet premieres together, often expressing their affection for one another by kissing in photos. However, their "good love affair" didn't end on the best of terms.
Jeff Probst and ex-girlfriend Julie Berry are 'not friends' anymore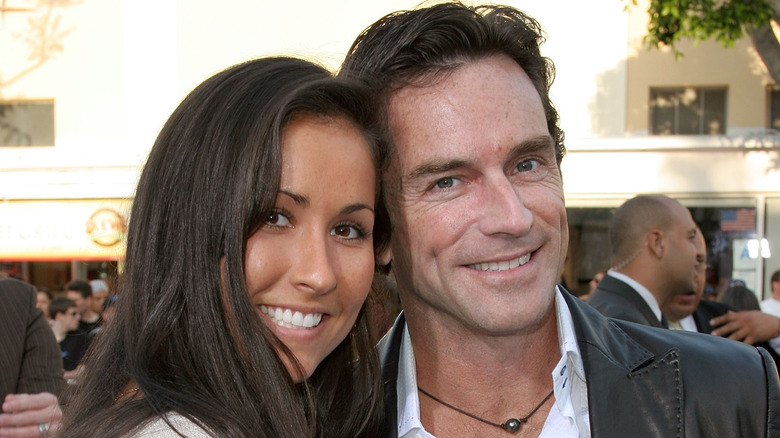 Matthew Simmons/Getty Images
In April 2008, "Survivor" host Jeff Probst admitted to USA Today that he "definitely fell in love" with contestant Julie Berry while filming the show's ninth season. They broke up a few months prior to the USA Today interview. He added that he's "tried to make amends and move forward" but voiced that "it's hard to be friends" with his ex of four years. Probst explained a reason for their separation was in part due to the long-term effects of traveling across the globe for extended periods with "bad cellphone" reception. With limited communication to the outside world, the reality TV host said he "didn't always treat people in relationships especially well," Berry included. "I didn't always like the guy I was before, but I do like me now," the Emmy-winning host said.
In 2012, Berry, who has mostly stayed out of the media since the end of her relationship with Probst, shared small details on Rob Cesternino's podcast about her feelings towards the "Survivor" series and its host. She confirmed that dating him washed away any chance for her to return to the hit series, and she won't come back because of their flamed-out romance. Probst's ex also was hesitant to answer that she'd watch a new show with him in it, casting away any signs of a friendship between the two.