Here's How Much Jeff Probst Is Really Worth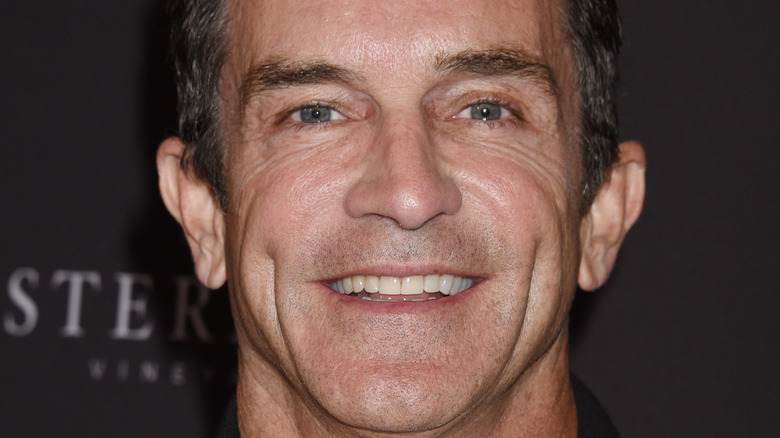 Shutterstock
Jeff Probst has been leading tribal councils on "Survivor" since the very first season in 2000, and that gig helped him build an impressive net worth. As The Famous People detailed, he was born in Kansas and attended Seattle Pacific University for a while. Back in those days, he likely never expected he'd eventually travel to remote places all over the world to oversee everyday people trying to scheme their way to winning $1 million.
Probst grew up in a middle-class family with his parents and two younger brothers. As a teenager, the family moved to Washington state. As a child he was very extroverted and became quite the storyteller. "In high school, I didn't know... what exactly I wanted to do, I just knew it was about telling stories," he told the Television Academy. An Emmy profile on Probst noted he lettered in golf during high school, performed with a rock band, and even worked with friends to create an underground newspaper.
Probst learned what he could about acting, writing, and directing, all along knowing he wanted to ultimately work in the entertainment industry. He dropped out of college to get started on the career he envisioned. Probst eventually landed a gig on a home and garden show, making far less than he does now. "I remember I made $500, and I asked for a $50 raise after three years, and they said no," he recalled for the Television Academy. As luck would have it, he had a connection that would prove helpful in jump-starting his career.
Jeff Probst still loves doing 'Survivor'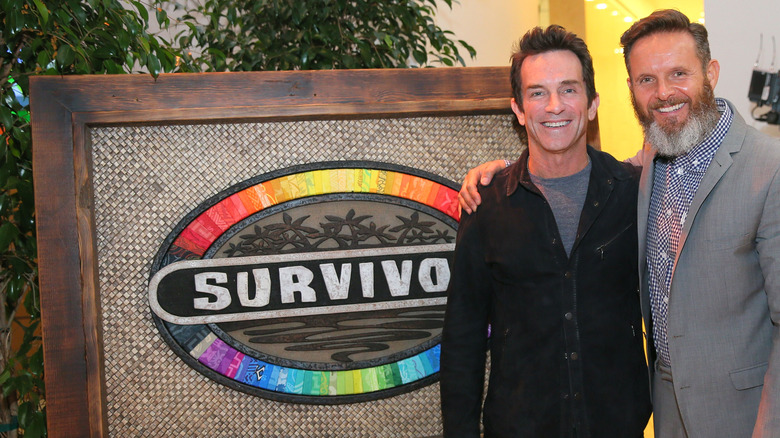 Mark Davis/Getty Images
Jeff Probst joined Boeing Motion Pictures, where his father worked, to make corporate videos. He hosted shows for VH1, the FX Network, and later, "Access Hollywood." He told The Globe and Mail Mark Burnett picked him for "Survivor" in part because of a Sandra Bullock interview that had a "flirty back and forth." Probst admitted: "I really didn't enjoy the work I did for 'Access Hollywood,' but it really paid off in the end."
When Probst pursued "Survivor," he told Mark Burnett, "I'm not a studio guy. I'm a writer. I've been in therapy. I get this show. I am the guy." Of course, he landed the gig, and now makes $8 million a year and is worth $50 million, per Celebrity Net Worth. The "Survivor" host paid $5 million for Gene Autry's former Studio City estate in 2011, and he's done plenty of charitable work over the years, seemingly enjoying his wealth as well as utilizing it for good.
Probst still loves "Survivor" after more than 20 years, telling the Emmy Foundation: "Why would I leave? I still enjoy it." He sees no "cons" and admitted to Salon, "I think the pros have completely changed the way I live my life. Every day I get more and more honest." Probst added, "In the grand scheme of things, professionally it's given me huge awareness with the industry and the public, which only translates into a longer career and more money if you don't screw it up." Clearly, he hasn't screwed up yet.