How Many Times Was 50 Cent Shot?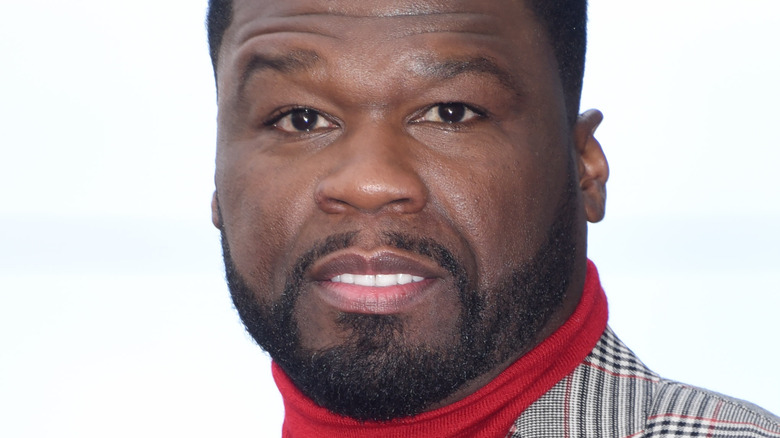 Ga Fullner/Shutterstock
Having a hard-knock life seems to have inspired many of today's most successful musicians. Jay-Z often credits his upbringing in Brooklyn's Marcy Projects as a motivator for his success. And before A$AP Rocky became a household name, he was toughing it out on the streets of Harlem, where his brother was a victim of gun violence, according to MTV.
In other cases, a rapper's pre-fame life contradicts the persona they put on for the public. Rick Ross revealed during a 2012 interview with Rolling Stone that before becoming a widely successful MC, he was a corrections officer. Moreover, Ludacris, often noted as one of the biggest acts to come from Atlanta, was actually born in Champaign, Illinois, per ABC 7.
However, 50 Cent, whose real name is Curtis Jackson, has had quite a tumultuous life story. In fact, Fif has had a storied past that includes drug dealing, the death of his mother, and an incident that left him shot a number of times, per the New York Post.
50 Cent was shot nine times and survived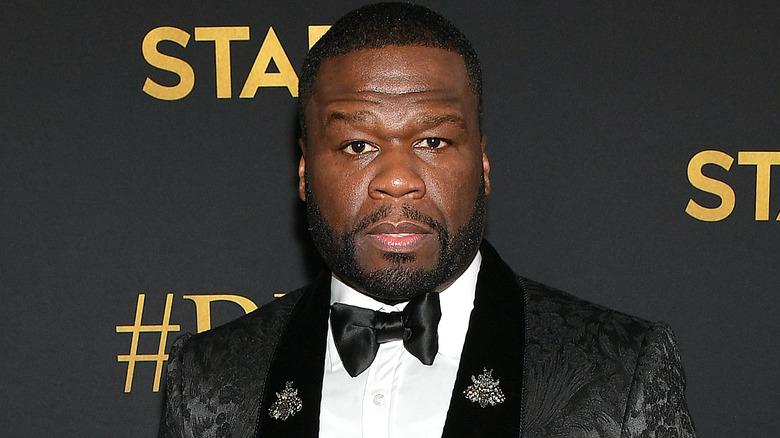 Paras Griffin/Getty Images
As noted by The Guardian, 50 Cent was shot nine times in 2000. A notorious moment in hip-hop history, the "Many Men" rapper was allegedly shot by a rival MC, according to Billboard.
While 50 Cent has maintained he was shot by a rival drug dealer, federal investigators believe he was targeted by Kenneth "Supreme" McGriff and members of label Murder Inc., per Billboard. The outlet further explains that the 2000 shooting was believed to be an act of revenge for the song "Ghetto Koran," which McGriff felt exposed his narcotics dealings.
"After the actual shooting ... I went through a portion of me actually being afraid because I was hurt physically," 50 Cent said following the incident. "I was hurt bad. I was afraid and uncomfortable with being afraid and the only time I wasn't afraid is when I was actively involved in actually looking for somebody connected to it."
50 Cent was left with gunshot wounds to his legs, hands, and face, as detailed in a 2012 interview with Oprah. He also revealed that being shot was less painful than he thought it would be, saying, "It doesn't hurt as much as people imagine it hurts because of the adrenaline ... it hurts after."
50 Cent had a tough upbringing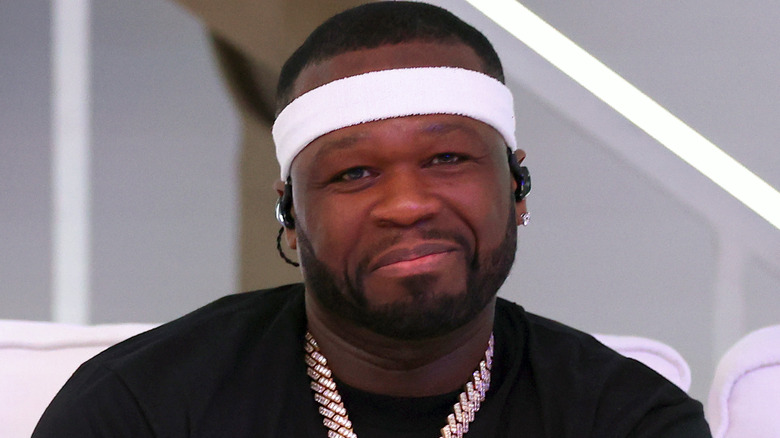 Kevin C. Cox/Getty Images
50 Cent was born and raised in Jamaica, Queens, New York, per Biography. In an interview with Big Issue, the rapper revealed he went to live with his grandmother after his mother was killed when he was 8 years old. "I didn't understand it. To have a single parent as your guardian — they're your whole life. I was eight. I was just like, '[W]hat do you mean?'"
In 1997, 50 Cent committed to mastering his craft and began writing lyrics full time (via Big Issue). The "In Da Club" rapper explained to the outlet that Jam Master Jay from Run D.M.C. helped him further develop his skills and prepare him for entry into the world of hip-hop. "Jay taught me how to count bars — and when the chorus should start and stop. And I kept practicing," he said to Big Issue. "Sometimes hard work beats talent. I wrote all the time, and so I got better and better."
Just a few years later, in 1999, 50 Cent signed a recording deal with Columbia Records and was spearheaded towards success — the same year he would fall victim to a nine-bullet barrage, which he miraculously survived.