Real Housewives' Ramona Singer Reveals Brother's Recent Death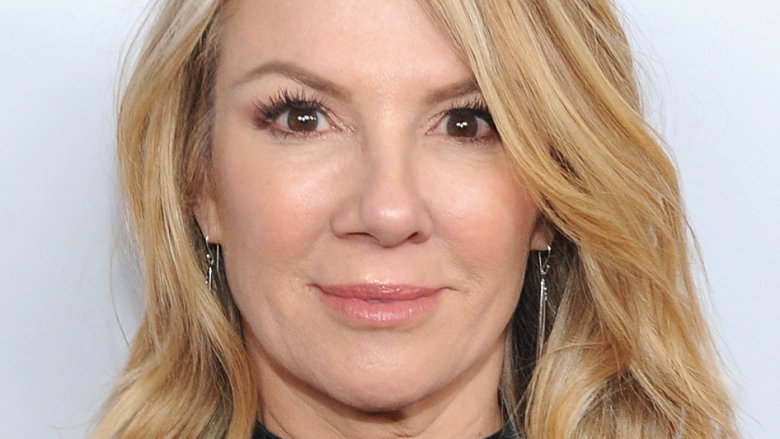 Getty Images
The Real Housewives of New York City star just shared that her younger brother has passed away.
According to Us Weekly, Ramona Singer revealed the tragic news at co-star Jill Zarin's Luxury Luncheon in Southhampton, N.Y., on Saturday, July 29, 2017. "My brother just died," she told the magazine. "No one knows this. He died about three weeks ago, my younger brother, and we weren't close anymore."
Despite her loss, Singer sounds like she's trying to focus on the positives in this difficult time—like her budding relationship with her brother's daughter. "Because of this death, I got closer to my niece. I flew her out ... for about a week," the 60-year-old explained. "And I spoke to her and said that I was really sorry about her dad's death, but if it wasn't for his death, you wouldn't have bonded with [my daughter] Avery and I. So we have this whole new relationship we never had."
The experience of losing her brother has also apparently made her even more dedicated to her friends and family, prompting her to rebuild her friendship with Zarin—whose husband is currently battling thyroid cancer. "Jill has all these people rallying around her," she told Us Weekly. "You see how blessed you are with your friends. It doesn't matter how much money you have. It doesn't matter how famous or beautiful you are. What really matters is your family and friends, and friends become family. And Jill has great friends. We are all behind her 100 percent."
She continued, Life has ebbs and flows, its ups and downs, but I believe at the end of the day, you've got to be there for someone," adding, "And I'm there for Jill. It's a new beginning to our friendship."
Glad to hear that these two ladies are putting aside their differences, but we wish it didn't take a loved one's death to do so.
Want more details about your favorite Real Housewives? Read all about the Bravo reality stars' huge secrets.