What We Know About Joey King's Engagement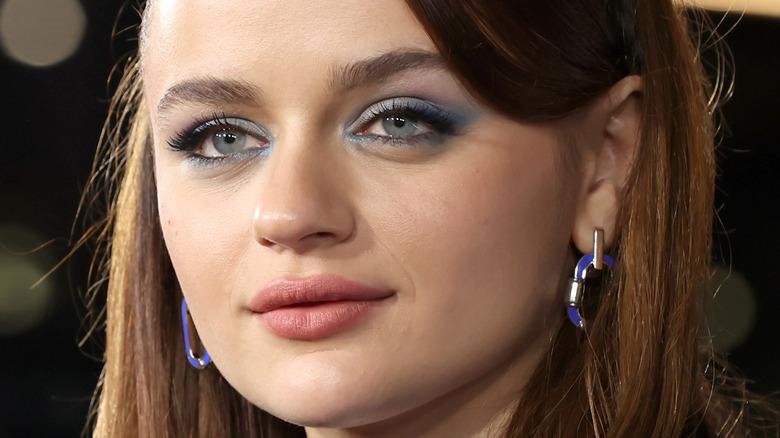 Amy Sussman/Getty Images
Joey King can't keep her exciting secret any longer: she's now engaged to boyfriend Steven Piet after over two years of dating!
The "Kissing Booth" actor, who previously dated co-star Jacob Elordi, took to Instagram to reveal the news, dishing that her fiance put a ring on her finger last month. She gushed about how much she loved Piet and how she felt that she was the luckiest girl in the world when he got down on one knee. "I never knew happiness could be so powerful that it can take the air from your lungs, overwhelming every part of you that you can't help but feel your eyes well from the undeniable joy," she wrote. "I never knew that a persons presence and heart could feel like a real home. I never knew love could be so unquestionably beautiful. I never knew until you."
The actor also added that they got engaged on "Twosday," this year's palindrome date. "The date was 2/2/22 when you asked me to marry you and made me the luckiest lady alive," King continued. "I love you more than an Instagram caption could ever do justice. Hanging out with you forever sounds like a real dream, so let's do it." So how did these lovebirds come to be?
Joey King and Steven Piet met on the set of The Act
Joey King and husband-to-be Steven Piet have been dating since 2019. The two reportedly met on the set of "The Act," where Piet served as co-executive producer, and King played the role of Gypsy Blanchard, for which she was nominated for both a Primetime Emmy and a Golden Globe.
While the two have been relatively low-key about their relationship, they made it red carpet official when they both attended a screening of "Harry Potter and The Chamber of Secrets." At the time, a source who spotted them shared that they looked cozy together. "They were very affectionate and were with her two sisters sitting watching the movie together. Joey and Steven cuddled the entire time and looked very happy together," the source told E! News. "They had snacks and drinks and were laughing with her sisters."
On his Instagram, Piet shared how he proposed to the actor. He said that while the setting wasn't as perfect as he'd hoped, he wouldn't have it any other way. "The weather was less than perfect. Cold. Windy. Perfectly imperfect to ask my best friend to spend a lifetime together. A lifetime of incredibly safe and vulnerable conversations. Holding hands on silent cab rides home, exhausted from great food and red wine. And oh, the laughter. The uncontrollable laughter," he shared. "You've unlocked a dimension of love in me that I never knew existed." Congratulations to the couple!