Melania Trump Speaks Out Amid The Crisis In Ukraine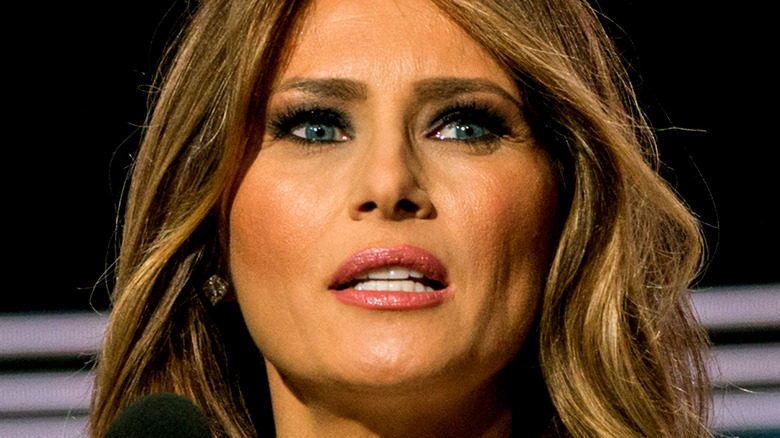 mark reinstein/Shutterstock
Following her exit from the White House, model turned former first lady Melania Trump has remained largely out of the spotlight — save famously auctioning off NFTs and hosting what some consider a highly suspicious fundraiser. 
As you may recall, Melania raised a few eyebrows when the New York Times reported that she was allegedly hosting a "Tulips and Topiaries" tea party to benefit a charity that had yet to be registered in the state of Florida. A big no-no! Huge. Still, Melania maintained that everything was above board. "Dishonest reporting at it again. Everything has been done lawfully, & all documents are in the works. Read with caution-typical corrupt media. We are working w/Bradley Impact Fund, a Donor-Advised Fund, to select charities that will receive the donations to foster children," she tweeted out in response to the backlash and criticism.
But now Melania is making headlines yet again albeit for a very different reason.
Melania Trump referred to the invasion of Ukraine as 'heartbreaking and horrific'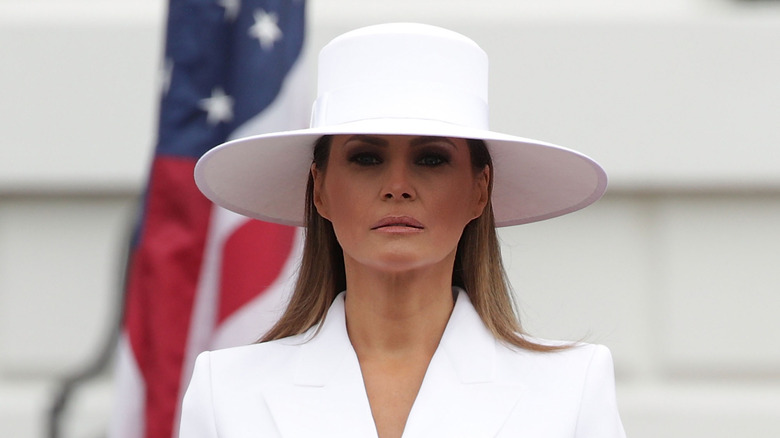 Alex Wong/Getty Images
Former first lady Melania Trump took to Twitter on February 28 to make her feelings known regarding the devastating Russian invasion of Ukraine. 
"It is heartbreaking and horrific to see innocent people suffering. My thoughts and prayers are with the Ukrainian people. Please, if you can, donate to help them @ICRC," she penned in a call to action tweet to her followers. The "ICRC" Melania referred to is the International Committee of the Red Cross, an "independent, neutral organization ensuring humanitarian protection and assistance for victims of war and armed violence," per its official website.  
While the sentiment appears well and good, many critics seized the moment to remind her of her past alleged charitable transgressions and penchant for hawking NFTs. "How do you plan to steal these donations?" one user tweeted. Meanwhile, another user wrote, "Also buy my special NFT," alongside a photo of what appears to be a bottle of perfume with Russia's president, Vladimir Putin, and her husband, Donald Trump, embracing one another with the word "colusion [sic]" inscribed at the top. Still, others joined her in tweeting out words of support. "My sympathies and prayers are with the innocent people and may God help them. And My Heart is broken too," another user penned.