Sydney Sweeney Reportedly Just Took A Big Step In Her Relationship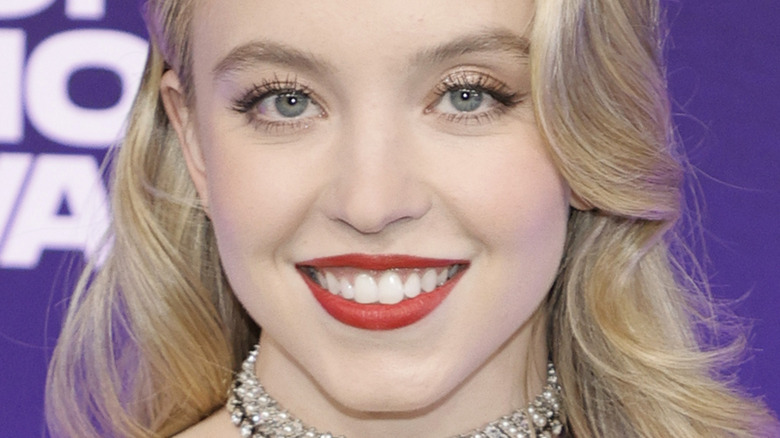 Amy Sussman/Getty Images
Cassie Howard is finally getting her happy ending — but in real life. Word on the street is Sydney Sweeney is now engaged to her longtime boyfriend Jonathan Davino.
Rumors of their engagement started when the "Euphoria" actor was spotted wearing a massive diamond ring on her finger. She was photographed hanging out with a friend in Encino, California, and seemed to be in a jovial mood. While neither a rep for Sweeney nor Davino has yet to publicly announce the good news, People confirmed that the two have indeed decided to tie the knot.
But it's likely fans won't get any confirmation straight from Sweeney, as she has reiterated that she wants to keep her personal life as private as possible. "I would love to share my normal life so that people can see that it's not all glamour," she told Cosmopolitan. "But I can't because one, I like my privacy, and two, social media is another platform for business. Sharing my life on it could go against the integrity of the business and brand I'm trying to create."
Sydney Sweeney and Jonathan Davino have been together since 2018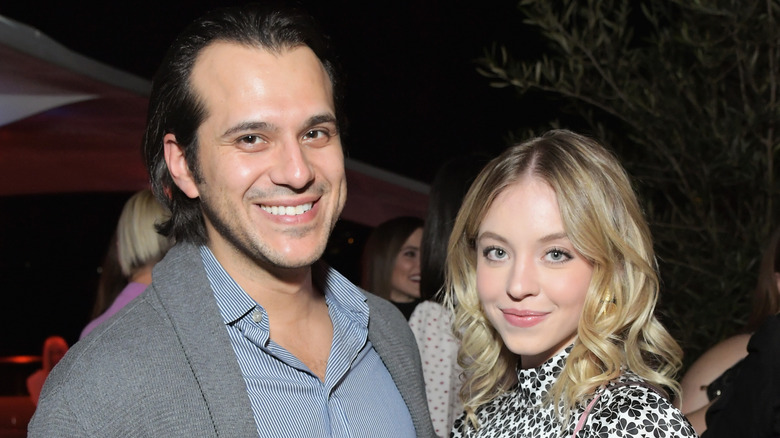 Charley Gallay/Getty Images
While Sydney Sweeney and Jonathan Davino have kept their relationship on the down-low, they have been photographed together on multiple occasions, including their getaway to Hawaii in 2020. They have reportedly been dating since 2018, and unlike most celebrity couples, Davino isn't part of the entertainment industry. He hails from Chicago and works as a restaurateur.
When asked why she won't date anyone in showbiz, Sweeney said that it's because she wants to keep at least one part of her life normal. "I don't date people in the spotlight," she shared in her cover story with Cosmopolitan. "I don't date actors or musicians or anyone in entertainment because I can just be normal Syd that way and it's easiest. I have a great support system. I have people who will battle for me and allow me to be on the pedestal and shine without making me feel like, 'Oh no, I'm shining too bright and I need to step back.'"
She did share what she's looking for in a partner, though. "I look for a best friend," she explained. "I need to be able to be with someone who I can literally hang out with 24/7 and never get sick of and we laugh every single day." Guess she found that in Jonathan! Congratulations to the couple!