Wheel Of Fortune's Pat Sajak Lets Twitter Have It For Making Fun Of Viral Contestant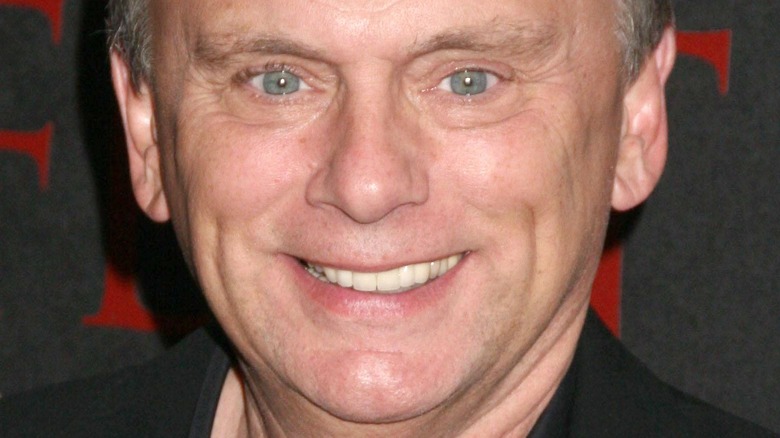 Everett Collection/Shutterstock
It's not as easy as it looks! That's what "Wheel of Fortune" host Pat Sajak is letting Twitter fans know after a recent clip of the game show went viral for all the wrong reasons.
On the March 1 episode of the game show, three contestants struggled to find the letters to what seemed to be a common phrase — at least, it was to viewers at home. The phrase "Another Feather in Your Cap" stumped all the players with the missing letters "C" and "P" in "Cap," causing the utmost frustration, according to People. One contestant guessed "Another feather in your hat," "Another feather in your map," and finally, "Another feather in your lap," per the New York Post.
By the end of the two-minute segment, it had taken the three players eight turns and 10 attempts to solve the phrase. And from the looks of social media, fans think they could have done much better. "I have never wanted to scream this loudly in my life," one twitter user said. Another added, "This might have been the worst two minute stretch of Wheel of Fortune history." But now, Sajak is clapping back at Twitter fans letting them know what it's like on the other side and why laughing at these contestants is the last thing we should do.
Pat Sajak asks Wheel of Fortune fans to have more empathy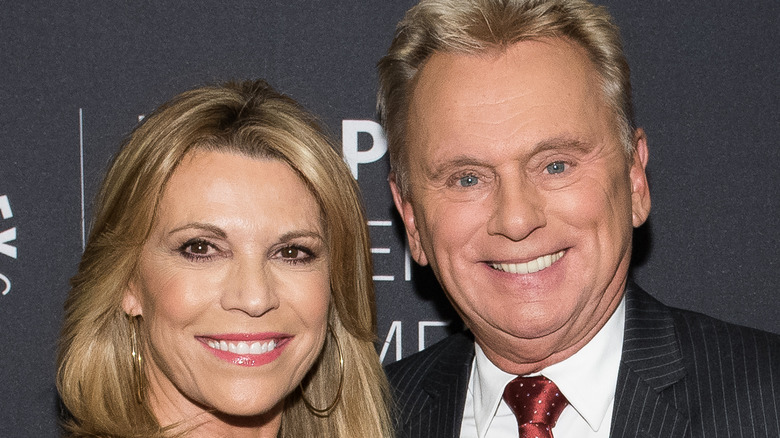 Mike Pont/Getty Images
After what Twitter deemed the most frustrating episode of "Wheel of Fortune" yet, host Pat Sajak is shutting down the fans making fun of the contestants.
In a Twitter thread, Sajak explained the episode and what it's like on the other side of the game show, attempting to win money and solve puzzles, per Deadline. He explained that "feather in your hat" is how some people say it and knew the contestants were stunned the answer was wrong, leading to a mental frenzy, per the New York Post. "Now imagine you're on national TV, and you're suddenly thrown a curve and you begin getting worried about looking stupid... And, of course, when it's solved, you want to crawl in a hole," he wrote, adding, "But mocking them online and calling them names? These are good people in a bad situation under a kind of stress that you can't begin to appreciate from the comfort of your couch." 
Now, Sajak's message is touching many — even those who participated in the mockery. "I am one of the people who freaked out on Twitter yesterday...and honestly after reading this thread I feel a little silly," one Twitter user wrote. "It's better to just cut folks some slack." After Sajak's message, the online discourse has been changing, as he reminded fans there's a chance you could be on the show one day — and you wouldn't want to be trending on Twitter, either.