What It's Like To Win $1 Million On Wheel Of Fortune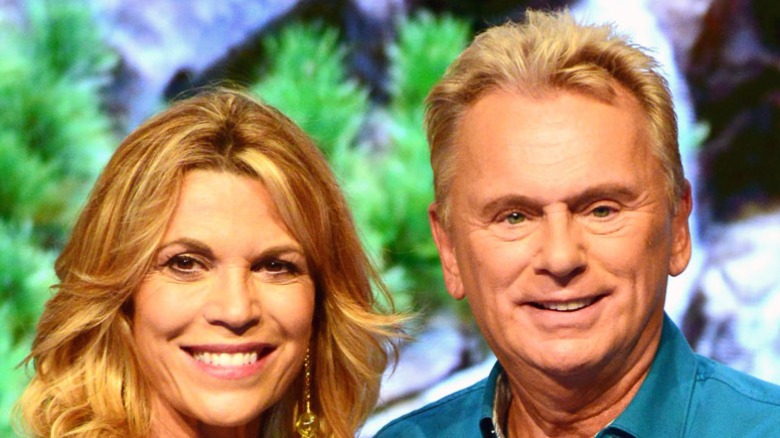 Gerardo Mora/Getty Images
Many contestants on game shows usually never leave empty handed. Whether it be a new camera or new appliances, everybody has a chance to be a winner (or sadly, a loser). "Wheel of Fortune" is one of the many shows that gives hopefuls a chance to play for major prizes. As we've seen before, contestants have won luxurious vacations, cars, and tons of cash for playing a hangman-style word game. However, there's one chance at the best prize of all: $1 million.
You might have noticed that green $1 million wedge on the game wheel, and it's often in between two bankrupt wedges, making it even harder to secure the big prize. Unfortunately, getting the wedge is only the easy part, given you have to keep the wedge throughout the entire game. It doesn't happen very often that people win — however, some have been lucky to secure the bag. If you're wondering what it's like to win the $1 million prize on "Wheel of Fortune," read on!
Three people have won the $1 million prize on Wheel of Fortune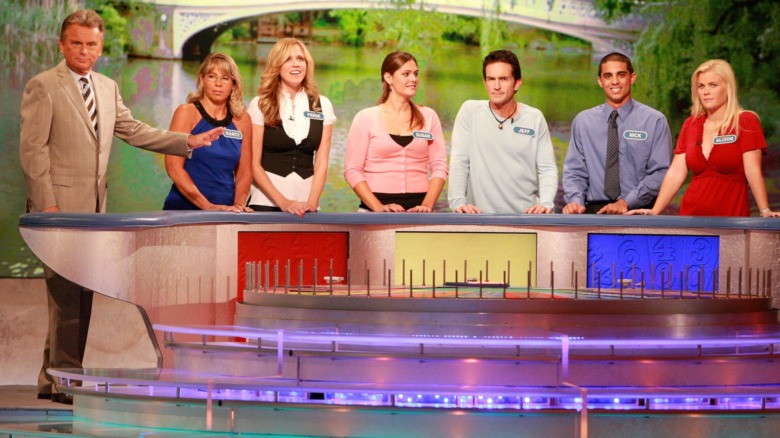 Astrid Stawiarz/Getty Images
"Wheel of Fortune" seems like a pretty simple game: you spin a wheel and guess a letter up until you figure out the full word or phrase. Believe it or not, the game isn't that simple — especially if you're trying to score $1 million. With the big prize sandwiched between two bankrupt wedges, there's only a 1-in-72 chance of winning.
Since the show's initial debut in 1975, there have only been three winners of the $1 million prize. The first million-dollar prize happened in 2008 when New Jersey teacher Michelle Loewenstein won, per Showbiz Cheat Sheet. In 2013, Autumn Erhard took home $1 million after solving the puzzle with only four letters on the board. She took home an extra 30,000 in winnings from earlier in the show. In 2014, Maryland math teacher Sarah Manchester completed the puzzle and took home $1,017,490.
Given "Wheel of Fortune" is still on the air, there is still a chance for hopefuls to snag the cash. Of course, understand the chances are very slim.