Melinda Gates Reveals What Her Relationship With Bill Is Like Today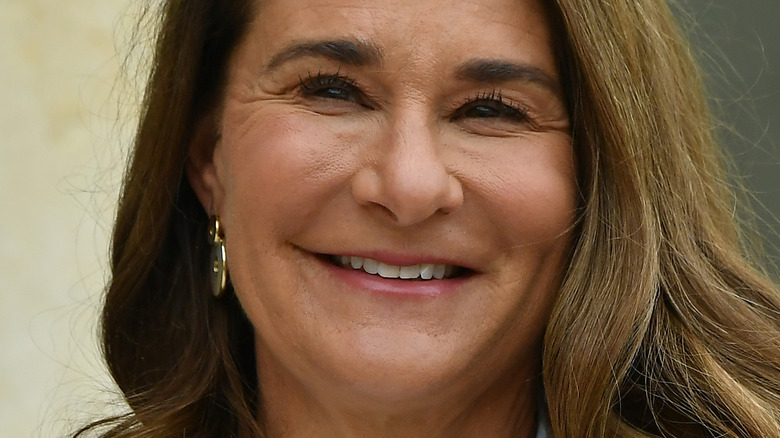 Aurelien Meunier/Getty Images
Back in May 2021, Bill and Melinda Gates announced that they were splitting up after being together for almost three decades. While many people in their particular social circle and professional sphere were apparently aware of the fact that Melinda — who now goes by Melinda French Gates — wasn't happy before the divorce, according to The New York Times, a person who once worked for the former couple's foundation admitted that others "just seemed shocked" when news of the divorce came out, saying, "They're speechless. They're really blindsided." The insider also brought up the Gates' foundation while wondering about its future, adding, "There's already these divisions, how are they not going to be more reinforced?"
Indeed, in the following months, there has been plenty of speculation about what caused Bill and Melinda's divorce, as well as questions regarding how things are going between them these days and how that would, in turn, impact their work. Now, however, she's now opened up about what her relationship with Bill is like today during a very revealing interview with Gayle King.
Melinda Gates isn't quite ready to be friends with Bill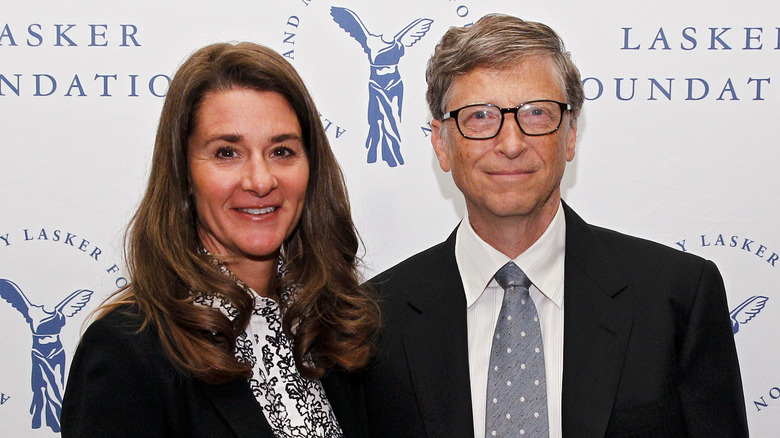 Brian Ach/Getty Images
"How would you describe your relationship with Bill Gates today?" That's surely a question that many people are curious about and one that Gayle King asked during her March interview with Melinda French Gates on "CBS This Morning." Of course, Gayle also added, "I don't even know if 'relationship' is the right word."
In return, Melinda answered as honestly as she seemed to be addressing everything else during the on-camera discussion. "We'll always have a working relationship," she shared, "but I would say we're friendly at this point."
When Gayle asked if that meant the famous exes were "friends," Melinda clarified by telling the host, "Friends is a different word for me and you know, that might come over time, but for me there's still work that needs to happen." Going on to say that she "wish[es] him well" and "[doesn't] wish him harm," she added that they "have a productive working relationship" which she believes "will continue." While staying friends with your ex is a topic that has experts divided, per Time, it sounds like that's the possible goal that Melinda has for her relationship with Bill — eventually.