Jazz Jennings Reportedly Bullied By Jill Duggar's Husband Derick Dillard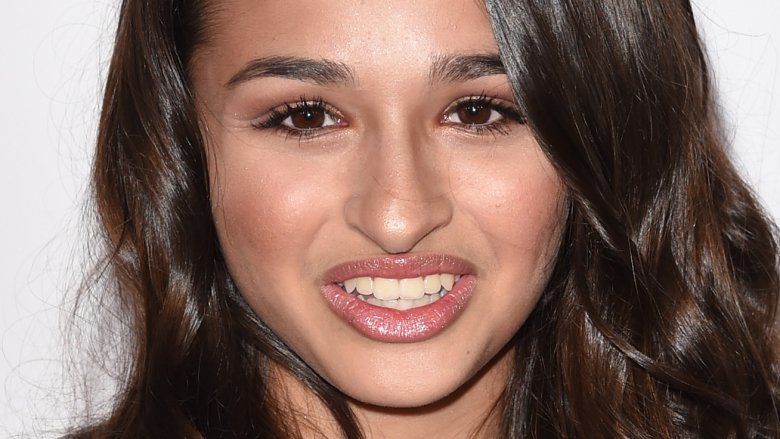 Getty Images
Jill & Jessa Counting On's Derick Dillard is apparently not a fan of Jazz Jennings—or a supporter of transgender people.
After TLC posted a promotional tweet about the return of Jennings' show I Am Jazz on Aug. 2, 2017, Dillard apparently took great offense. Retweeting TLC's original post, the husband of 19 Kids and Counting star Jill Duggar wrote, "What an oxymoron... a 'reality' show which follows a non-reality."
The 28-year-old continued, "'Transgender' is a myth. Gender is not fluid; it's ordained by God."
Fans of the network and Jennings, who's identified as female since kindergarten, quickly came to their defense, criticizing Dillard for his harsh words.
"Is it necessary for a grown man to throw shade at a teenage girl?" one Twitter user wrote.
"He's a grown man attacking a child," read another tweet. "He's being a bully."
Addressing the backlash from his tweet, Dillard responded, writing, "I want to be clear. I have nothing against him. I only have issue with the words and definitions being propagated here." Of course, that prompted another Twitter user to correct him for using the wrong pronoun.
While neither TLC nor Jennings have publicly commented on the matter, Jennings, 16, has retweeted multiple tweets shaming Dillard for his behavior, including one that read, "Very hypocritical of your family to profit from a network which airs content against your beliefs. Don't like it? Don't associate with it."
Seems like the Duggar family just can't escape scandal or controversy. Read all about the rise and fall of the Duggar clan here.