The Sad Reason Sarah Hyland Doesn't Remember Filming Some Episodes Of Modern Family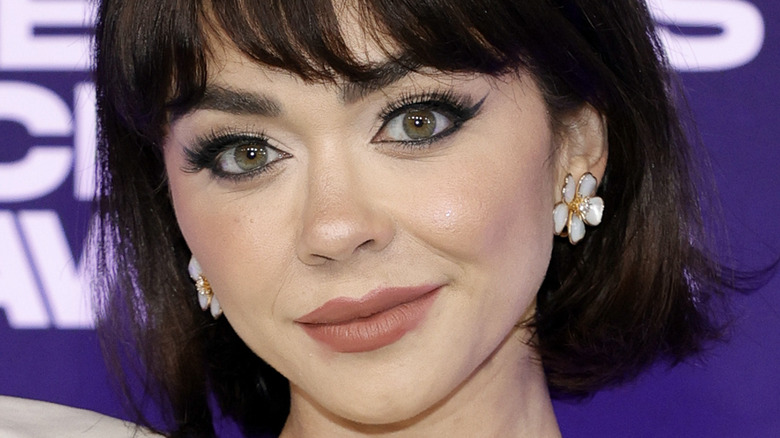 Amy Sussman/Getty Images
"Modern Family" was one of the greatest family sitcoms of all time. The show first aired on ABC in 2009, and the series was an enormous success even back then — drawing an average of 10 million viewers, if not more, per episode, per The Washington Post. "Modern Family" also made history as one of the only two sitcoms to win an Emmy award for outstanding comedy series five times in a row — "Frasier" on NBC was the first. 
Sarah Hyland, known for her bubbly, rebellious role as Haley Dunphy on the hit show, was only 18 years old when she first starred on "Modern Family." For more than 10 years viewers not only fell in love with her, but they got the opportunity to see her grow into an adult on and offscreen. "I'm proud of myself for taking the time to study these amazing actors I've had the privilege to work with over the past 11 years," she said during an interview with Glamour. "I'm grateful for the show because it opened so many doors for me," she added.
While Hyland made some great memories over the years, and even gained a second family, her experience was difficult at times because of her health. 
Sarah Hyland was so exhausted she would fall asleep on set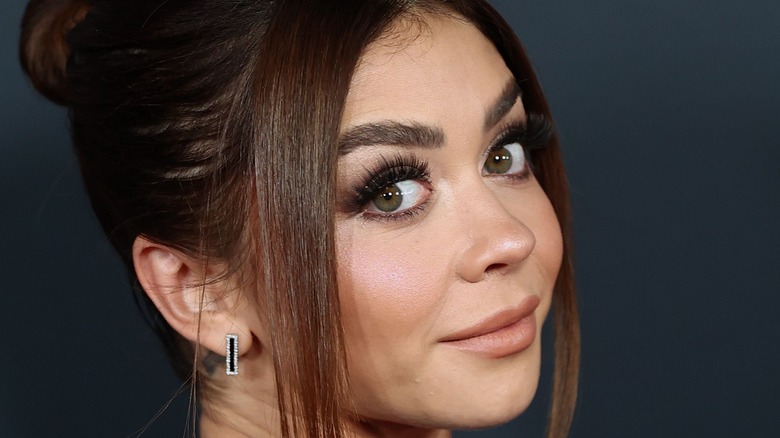 Matt Winkelmeyer/Getty Images
Sarah Hyland suffers from kidney dysplasia, a condition she was born with in which the kidneys don't develop normally while in the womb, per Yahoo! Entertainment. In 2012, she underwent her first kidney transplant — thanks to her dad — but after her body rejected it, she had to undergo another transplant; this time, her younger brother saved her life. However, she revealed she was hesitant to even take her brother's kidney. "For a long time, I was contemplating suicide," she told Self, "because I didn't want to fail my little brother like I failed my dad."
During an episode of her television mom Julie Bowen's "Quitters" podcast, Hyland shared some more emotional details about the side-effects of her condition and how it affected her on set. "There are some episodes of 'Modern Family' where I do not remember filming because I was asleep," she said. "Dead a** asleep." The actor was dealing with lots of pain and at times was overly exhausted. "I was not able to be awake for eight hours at a time," she said. Bowen recalled a time where Hyland wasn't doing well and got up "like a robot" to continue the scene. "You'd always turn it on when you needed to take care of business," Bowen said.
Although the actor revealed she has been very cautious amid the pandemic and as a result hasn't left her house in long time, she described her health as "stable as of now."