Sarah Hyland Is Unrecognizable In Isolation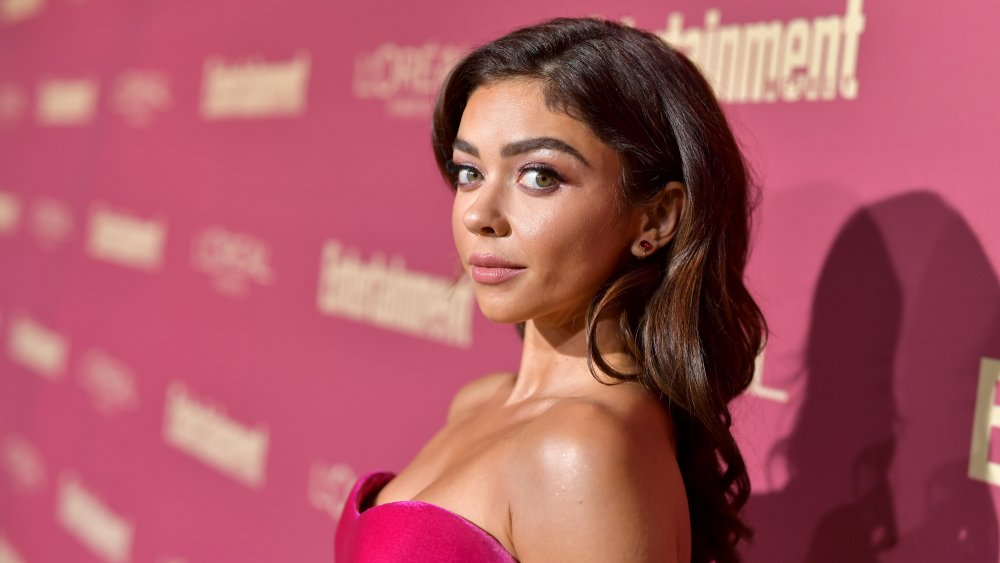 Emma Mcintyre/Getty Images
Actor Sarah Hyland, like many other celebrities and American citizens out there, is practicing social distancing during the coronavirus pandemic. Although some celebrities have complained about stay-at-home orders, others have taken advantage of this downtime to showcase makeup-free selfies with the world, giving fans a glimpse of what they look like on the couch rather than on the red carpet. Honestly, it's quite refreshing. And Hyland decided to join this trend on March 30, 2020, embracing her carefree side to bond with her millions of fans. She looks truly adorable in the pic, though it's quite different from how we're used to seeing her!
Speaking of transitions and switching things up, Hyland completed her 11-season run as Modern Family's Haley Dunphy in April 2020, per Cosmopolitan. The New York native expressed some dissatisfaction with her character's ending, however, telling the outlet that she wished Haley would have been able to "own her bada**ery in the fashion world – becoming a bada** stylist or brand mogul or anything like that." 
Spoiler alert: Haley instead became a mother of twins. Though this isn't the ending Hyland envisioned, she's careful not to offend moms, saying, "There are so many amazing mothers who are also hard workers and excel at their jobs and kill it every day in both aspects." But it was still not the ending Hyland dreamed of for her character.
So as Hyland navigates this new period in her life, it looks like she's trying out a new look, too.
Sarah Hyland quarantines with her hunky fiancé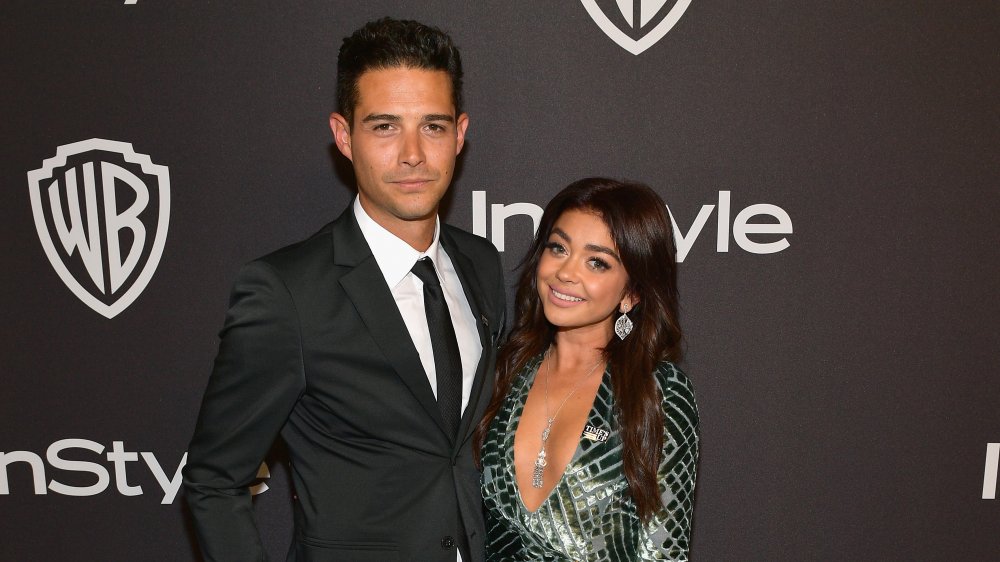 Matt Winkelmeyer/Getty Images
Although Sarah Hyland wasn't thrilled with the ending for Haley, she at least gets to write her own script when it comes to her life. And in a very cool turn of events, Hyland began dating the former Bachelorette contestant Wells Adams back in October 2017, according to Us Weekly.
If you're not familiar with Adams, he competed on the 12th season of the reality show, vying for JoJo Fletcher's heart. Fortunately for both Adams and Hyland, he didn't get a final rose, and the two connected over social media. In July 2019, Hyland and Adams announced that they were engaged through a series of adorable photos on Instagram.
So it was with Adams that Hyland shared her adorable isolation photo, where she looks nothing like she does on the red carpet. From the actor's free curls to her minimal makeup, she comes across as a whole new person. Despite that, she's still totally gorgeous. Get it, girl!
Adams also shared a pic on his Instagram with Hyland, saying, "I miss watching @sarahhyland sing at the @hollywoodbowl, but I can't think of a better human to be quarantined with. Also, a shower concert is a good alternative."
It looks like Hyland and Adams are in good hands with each other during this period of isolation!