Sarah Hyland Shares Health Update After Revealing Her Second Kidney Transplant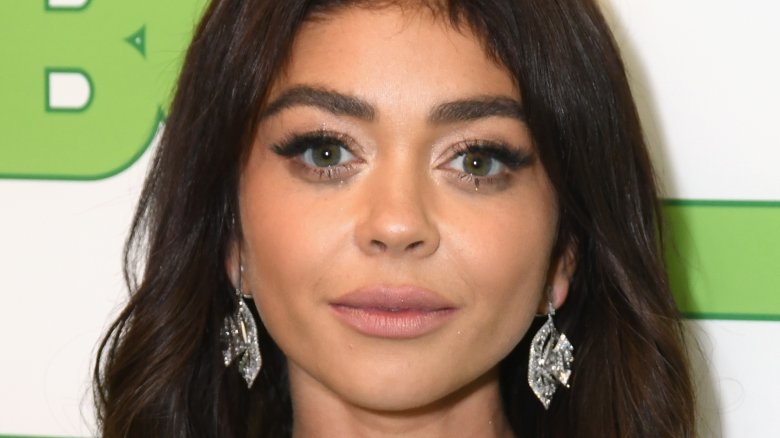 Getty Images
Modern Family star Sarah Hyland is sharing a health update.
While attending W magazine's Best Performances Issue event in Los Angeles on Sunday, Jan. 6, 2019, the actress spoke with Entertainment Tonight about how she's been doing since she first opened up about her second kidney transplant just last month.
"I'm doing really really well," Hyland told the publication. "I just came back from Mexico and that was really, really nice. The good thing about being stable, health-wise, and having an amazing significant other is that now I'm able to travel more." 
The TV star, who has suffered from several chronic health problems stemming from her lifelong battle with kidney dysplasia, continued, "The last time I took a vacation before this year I was 24. I just turned 28, so I've just been either working on my health or working nonstop, so it's really good to be able to do something like that now."
As Nicki Swift previously reported, Hyland revealed her hidden health crisis for the first time during an emotional interview with Self magazine in early December 2018. After receiving her first kidney transplant from her father back in 2012, the 28-year-old's body began to reject the organ in 2016. Hyland would spend the next two years in and out of the hospital, while quietly undergoing a second kidney transplant from younger brother Ian in September 2017.
"I was very depressed," the Wedding Year star told the magazine. While discussing her mental health struggle during this time, she said, "When a family member gives you a second chance at life, and it fails, it almost feels like it's your fault." Thankfully, Hyland added that along with the support of her family, friends, and longtime boyfriend Wells Adams, "I'm stable. I'm thriving. I'm super happy with life."
Hyland isn't the only celeb to open up about their health in recent weeks. Television personality Wendy Williams addressed concerns over her health in late December 2018 when she appeared to slur her words during a taping of The Wendy Williams Show — just days after suffering a hairline fracture on her right shoulder. Explaining that she'd simply taken pain medication for the first time, the 54-year-old wrote on social media, "I did that to power through and try to deliver a great show for you, against the better judgement of the many people around me who genuinely care for my well-being."
Williams, who's also experienced serious health problems stemming from Graves' disease and hyperthyroidism over the last year, has since delayed her post-holidays return to the show until Monday, Jan. 14 to continue healing. 
We're so glad to hear that Hyland is doing so well these days!