Bobbie Thomas Finally Returns To The Today Show After Devastating Tragedy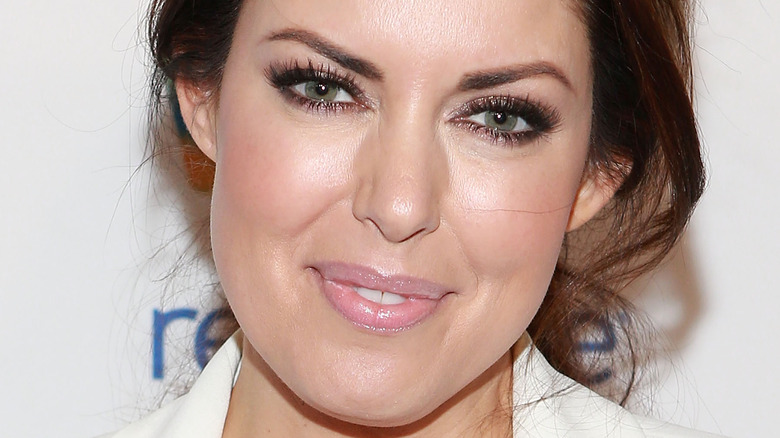 Robin Marchant/Getty Images
Journalist Bobbie Thomas is well-known for her contributions to "Today" and the E! network. She is also a bestselling author and philanthropist, per her IMDb bio page. In her personal life, Thomas married Michael Marion in 2013. As reported by The U.S. Sun, Marion was a lawyer, who studied at the George Washington School of Law and the New York University School of Law.
In June 2019, Thomas wrote about how her husband had suffered from a stroke at the age of 40 in an article published for Today. "Now Michael is in rehabilitation, and while he has lost a lot of his mobility, he's improving little by little every day ... With some of the dust finally clearing, I'm now looking back, and realizing that Michael and I are two of the luckiest people in the world," she shared at the time.
Sadly, Marion's health would later take a turn for the worse, and he ended up dying in late 2020, per Today. It's been more than a year since this tragedy occurred, and Thomas is now making her way back onto the "Today" show as a regular contributor.
Bobbie Thomas is using her platform for positivity
Bobbie Thomas recently made her return to NBC's "Today" show, just over a year after her husband, Michael Marion, sadly passed away. Marion died at the age of 42, Today reported, from organ system failure, which was separate from the ischemic stroke he experienced in 2019. The couple has one child together, Miles. 
As she returns to the show, People noted that Thomas has not been at the "Today" studio in-person for two years due to COVID-19. Furthermore, the last time she was a regular on the show was 16 months ago. She spoke to the magazine about how she's been dealing with the loss of Marion while going back to filming. "To be honest, there's a real anxiety and sadness about going on the show because, in a lot of ways, it's like having to really accept that life is officially moved on," Thomas said.
In spite of her sadness, Thomas has found ways to seek joy in life and use her platform to give back. This includes starting a new series called "Dear Bobbie," in which viewers dealing with their own life struggles can write to the journalist, who will answer these messages on an upcoming "Today" show segment.