What We Know About Gary Dourdan's Exit From CSI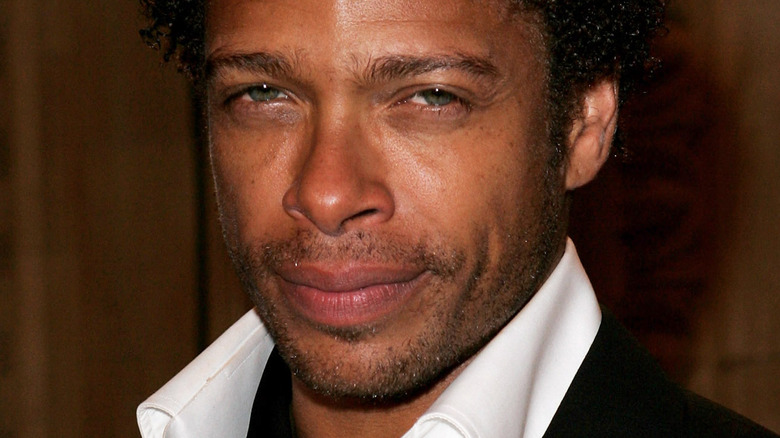 Dave Hogan/Getty Images
Everyone loves a good crime show. Whether it's a murder mystery or a bone-chilling documentary, the crime genre never ceases to interest viewers. And the CBS forensics procedural drama, "CSI: Crime Scene Investigation," is the perfect example of that phenomenon.
One of the show's stars, Gary Dourdan, surprised fans when he announced he would be leaving the series after eight years. Dourdan, who played investigator Warrick Brown, was a fan favorite and had been with the cast since the show's inception in 2000. Dourdan's exit came a year after Jorja Fox's initial departure, who was also an original member of the show. At the time, Fox told Entertainment Weekly, "It has nothing to do with my contract, nothing to do with money." 
When reports of Dourdan leaving the popular show began to circulate, CBS further fueled speculation, telling TV Guide in 2008, "We can't confirm or deny this information." This left fans of Dourdan, and "CSI" viewers, questioning what led to the actor's departure.
Gary Dourdan's 'CSI' departure was a mutual agreement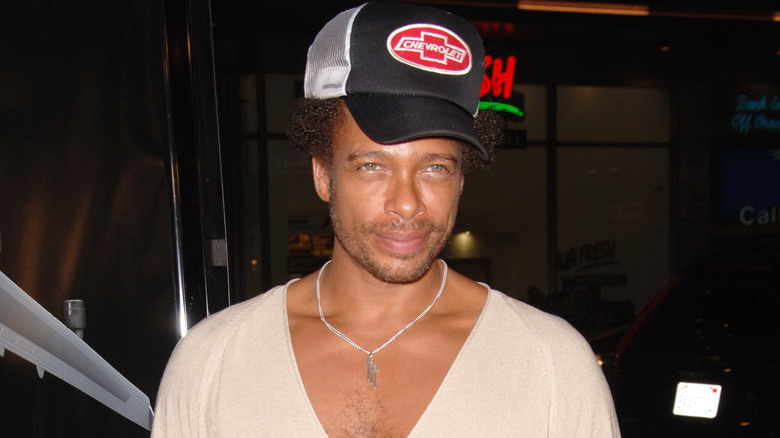 Featureflash Photo Agency/Shutterstock
Gary Dourdan appeared in nine seasons of CBS' "CSI: Crime Scene Investigation" from 2000 to 2008. The show ran from 2000 to 2015, and Dourdan's character, Warrick Brown, was a principal member of the Las Vegas investigative team. Weeks before news of Dourdan's exit was made official, the actor was arrested for possession of narcotics, but there was no indication that the incident contributed to his departure.
The outlet reports that Dourdan was found asleep and when officers approached the vehicle he appeared "disoriented and possibly under the influence of alcohol and/or drugs." Responding officers arrested Dourdan and he was later released on $5,000 bail. Regarding his eventual departure, an insider later revealed to Entertainment Weekly that it was a mutual agreement between him and the network. The source also claimed that Dourdan would reprise his part in a recurring role at a later time — but that never happened.
The actor would be arrested again in 2011 when cops responded to a report of car crashed into two parked vehicles, according to the Daily Mail. Upon arrival, police identified the driver as Dourdan and found OxyContin in his possession. He was charged with drug possession and possession of drug paraphernalia. That same year, Dourdan charged with felony battery after a physical altercation his former girlfriend, which she says left her with a broken nose, per TMZ.
Dourdan continued acting after his arrests
Jean Catuffe/Getty Images
Gary Dourdan's exit from "CSI: Crime Scene Investigation" was followed by several smaller appearances in various films, including a part in 2011's "Jumping The Broom" with Paula Patton and Laz Alonso, as well as a brief role in STARZ's "Power," according to IMDb.
In 2021, Dourdan starred in "Redemption Day." In the film, Dourdan stars as Brad Paxton, a U.S. Marine captain battling post-traumatic stress disorder following a roadside attack in Syria, per Variety. Dourdan spoke about the pressure he felt to accurately portray a member of the armed services, explaining that he strived to ensure his depiction of Brad Paxton helped to humanize soldiers. "What jumped out to me was the part about the character having some history there and having some past difficulties with PTSD, which was something that I felt very strongly about that I wanted to translate onto screen," Dourdan said in an interview with Fox News. "I have friends that are in the armed services, and I wanted to incorporate some of how I see them as human beings into the role."
As for future roles? Well, that remains to be seen, although we have a feeling it won't include "CSI."