Kourtney Kardashian Confirms What We Suspected About Keeping Up With The Kardashians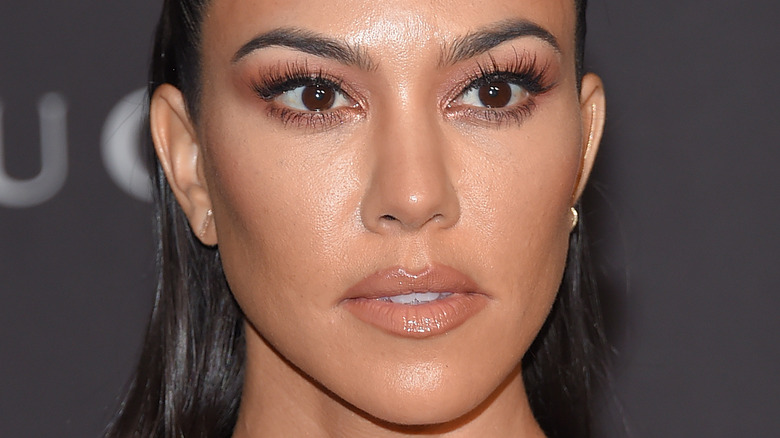 DFree/Shutterstock
When "Keeping Up With the Kardashians" hit E! Network in 2007, it was with a slim budget that didn't even allot for hair and makeup, according to Variety. However, by the time the Kardashian-Jenners announced that their hit series was coming to an end in 2020, the first ladies of reality TV could afford pretty much whatever they wanted. Not only did "Keeping Up" cement the careers of Kourtney, Kim, and Khloé Kardashian, along with Kendall and Kylie Jenner, but it was ultimately a ratings success for the network. Forbes reports that landmark events like Kim's wedding to Kris Humphries drew 10.5 million viewers — and despite the fact that viewership dropped over time, "Keeping Up" was still popular enough to spawn a slew of spin-offs. (Who could forget the short-lived series, "Life of Kylie?") As fans have been tuning into social media for news on the family over the years, the effect of the series — both on culture and the Kardashian-Jenners themselves — cannot be understated. As Kim said in a September 2020 Instagram post, "This show made us who we are."
Despite the success of "Keeping Up," at least one woman in the family wasn't thrilled about signing on. "The only person I got any resistance from was Kourtney. She was sort of skeptical," Kris Jenner told The Hollywood Reporter in 2017. Kourtney even told the outlet that she used to cry in the bathroom during the early filming days. Now, Kourtney is confirming what we all suspected about her run on "KUWTK."
Kourtney Kardashian felt she couldn't be real on Keeping Up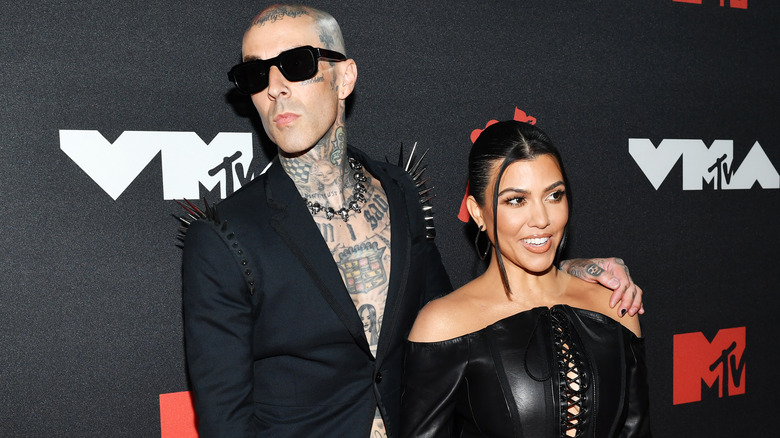 Noam Galai/Getty Images
Kourtney Kardashian was notoriously camera-shy in the beginning of "Keeping Up With The Kardashians." Of all her sisters, she seemed to struggle the most with the spotlight and consequently took a step back from filming in the show's later years, per People. When a fan suggested on Twitter that she quit "Keeping Up" in 2020, she fired back that she already had. It's therefore unsurprising that Kourtney told Bustle in March of how she felt she'd had a "toxic" relationship with fame, and "wasn't in the happiest place" during filming. "I felt like I was being almost a character," she added. "'This is Kourtney, and she's in a bad mood, so even though she was laughing really hard at lunch, we're going to cut out the laughing and let's only use the annoying comment that she said.'"
For her part, Kris Jenner reflected to the outlet that they had all been "just a little too hard on Kourtney." She went on to praise her daughter's decision to set boundaries that worked for her. It ultimately paid off, because now that "The Kardashians" is set to premiere on April 14, Kourtney admits to being "happier than I've ever been." Maybe this has to do with her fiancé Travis Barker, whom she called her "favorite everything" in a 2021 Instagram post. In contrast to her previous partners, who she told Bustle made her feel "more insecure," Kourtney's love life is also in a better place.