Dua Lipa Is Getting Revenge On Her Online Trolls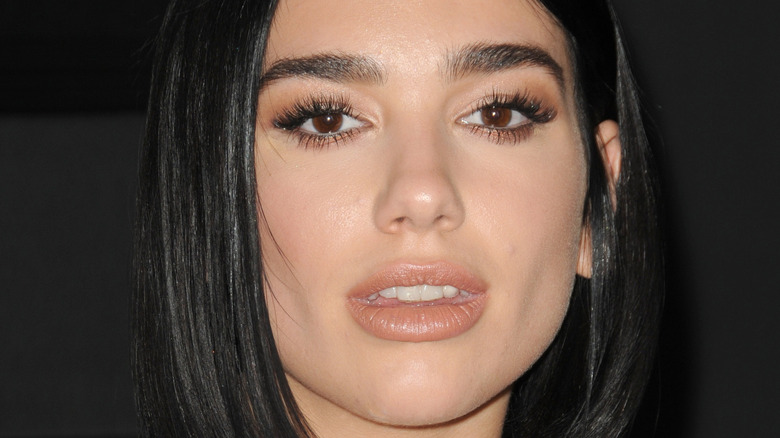 Kathy Hutchins/Shutterstock
Dua Lipa is living her best life right now and we're totally here for it.
In March 2021, her sophomore album, "Future Nostalgia," was certified platinum in the US by RIAA after selling over 1 million copies. That same month she picked up her third Grammy Award for Best Pop Vocal Album. For her acceptance speech, the "Break My Heart" hitmaker explained that the album "means the absolute world to me" and thanked the fans who helped contribute to the era's success. Two months later in May, the LP earned another accolade for Mastercard Album of the Year at the BRIT Awards. In September 2021, Lipa announced on Instagram she would be embarking on a huge North American tour to promote the album. After kicking off the first show in Miami, Florida, she performed a sold-out concert at New York's iconic Madison Square Garden on March 1. As seen on Instagram, Lipa posed inside the venue before the audience was in attendance. "THE GARDEN BABY!!!!" she passionately captioned her post.
With such a tight schedule, Lipa found the time to appear on "The Tonight Show Starring Jimmy Fallon" on March 3 to discuss life on the road and how her show brings light to a dark situation from her past.
Dua Lipa's viral dance makes an appearance in her show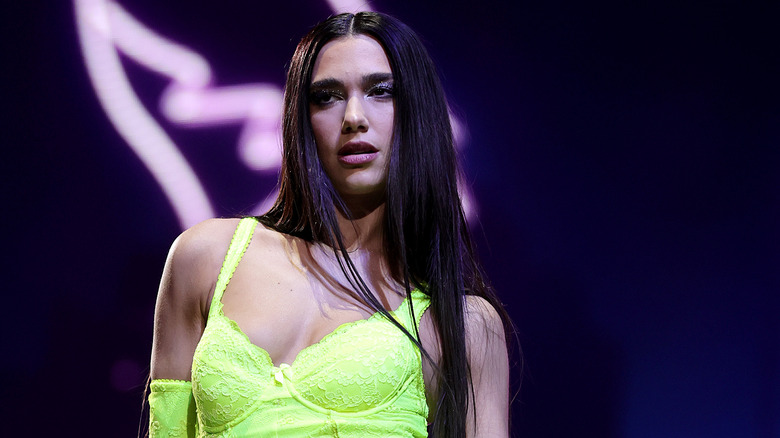 Jamie Mccarthy/Getty Images
Shortly after performing a sold-out show at Madison Square Garden, Dua Lipa appeared on "The Tonight Show Starring Jimmy Fallon" to discuss all the incredible things she is pursuing right now. On the "Future Nostalgia" tour, the "Hotter Than Hell" hitmaker explained she has brought back a dance routine from 2018 she was teased about online. Being the boss that she is, Lipa is getting one back on the trolls who didn't have pleasant things to say all those years ago by incorporating the same moves for the beginning of her "Don't Start Now" performance.
"I'm reclaiming it because there was a moment where it actually caused me a lot of grief. Like I was being bullied online," she revealed, adding, "It wasn't very nice, but now I can look at it from a different perspective." Lipa continued: "I look back on it with such fondness because it helped me grow into the artist I wanted to become. It made me work harder. I went in, I did more rehearsal. I just wanted to become a real performer and I think that was the thing I needed."
As seen in a video shared to YouTube, fans went wild during the tour opening night in Miami when Lipa busted out the exact same routine for the first time in years. One impressed fan even said, "Girl improved and totally smashed it!" We love to see it!