Why Camilla Parker Bowles' Donation To Ukraine Has Some Bringing Up Meghan Markle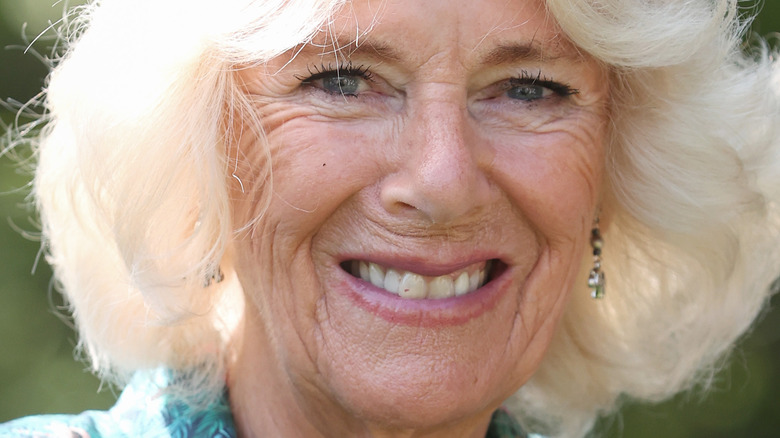 Chris Jackson/Getty Images
Camilla Parker Bowles knows the power of the media. There was a time when she was "the other woman" in Princess Diana's marriage, per USA Today. The People's Princess blamed Camilla for the breakdown of her marriage and the British people responded by labeling her "the most hated woman in Britain." As time has passed, however, the UK public has accepted Prince Charles' wife. So, when Queen Elizabeth II made a historic announcement in her jubilee speech in early February, it seemed as if Camilla had come full circle.
In her message, Queen Elizabeth said, per CBS, "[I]t is my sincere wish that, when that time comes, Camilla will be known as Queen Consort as she continues her own loyal service." Although it took some time, the queen publicly acknowledged Camilla's service, and has seemingly given her the royal stamp of approval.
The Duchess of Cornwall is also making her own mark as she highlights issues close to her heart. The Daily Mail reported that she spoke about her work in the domestic violence space on two British shows, "Woman's Hour" and "BBC Breakfast."  In fact, she shared, "I hope I should be doing it for a lifetime." It seems as if the duchess has learned how to use her platform to stay on the right side of the media. And with her recent donation to Ukraine, it seems as if she's once again using the media to deliver her message.
'Canny' Camilla reportedly keeping Daily Mail close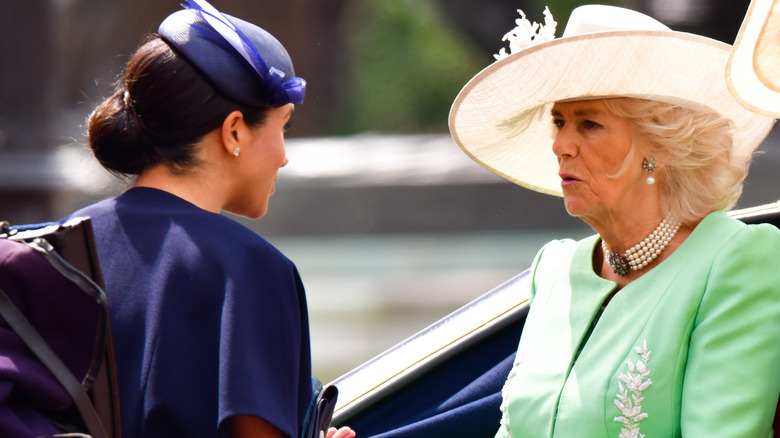 James Devaney/Getty Images
Camilla Parker Bowles allegedly donated a substantial amount to aid Ukrainian refugees. However, some eyebrows are raised because she chose to donate to an appeal jointly launched by The Mail on Sunday, the Daily Mail, and MailOnline. Newsweek reports that the Duchess of Cornwall backed this appeal strategically. While Queen Elizabeth II apparently made a donation to aid Ukrainians via the Disasters Emergency Committee in relative privacy, Camilla publicly donated a sum of money to help the distressed country.  
Peter Hunt, a BBC correspondent, pointed out the difference in the two women's approaches. He tweeted, "The Queen has made a 'generous donation' to @decappeal for Ukraine; Camilla has given to the Mail appeal." He then added, "Camilla has been canny. She's kept the media close and the Daily Mail even closer." He attached a Daily Mail front-page article with the headline: "Camilla's anguished tears for Ukraine."
Some have also pointed out that the duchess is also supporting the same outlet that Meghan Markle successfully sued. In their landmark interview with Oprah Winfrey in 2021, Prince Harry gave some insight into the peculiar relationship between the monarchy and the British media. He shared, via Elle, that if you "give full access to these reporters, then you will get better press." Camilla knows what it's like to be on the bad side of the tabloids, and there's no way she's ever going back. Especially now that she's so close to becoming the queen consort.