Aaron Carter Announces Split From Girlfriend After Revealing He's Bisexual​​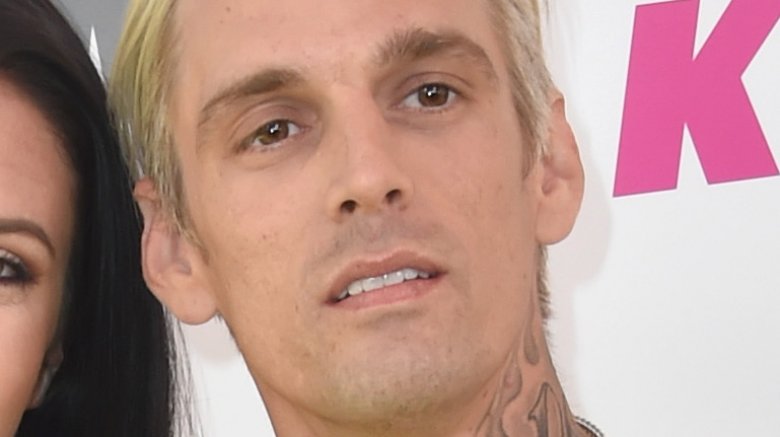 Getty Images
Poor Aaron Carter. The past few weeks must not have been easy for him.
After being arrested for an alleged DUI and getting emotional about male body shaming, the singer is making headlines yet again—this time for a recent breakup. E! News reports that Carter and girlfriend Madison Parker have called it quits.
"Aaron and Madison love each other and respect one another dearly," a rep for Carter told the celeb news site. "It was a mutual decision and Aaron's personal statement released speaks for itself. Now back to the music."
To Entertainment Tonight, an insider added, "The split was very amicable," noting, "Aaron is continuing to focus on his personal self with regards to his truth, health and music."
Carter and Parker had started dating in 2016 after meeting through Instagram. He'd previously told ET that he hoped to marry Parker one day soon. "I wanna be married. I wanna be engaged to my beautiful girlfriend, Madison," Carter, 29, said. "I wanna be a good father, a good role model, a strong role model."
The news of Carter and Parker's break up comes shortly after the singer's public admission that he's attracted to both men and women. In a message posted to Twitter on Saturday, Aug. 5, 2017, Carter revealed, "There were years that went by that I thought about, but it wasn't until I was 17-years-old, after a few relationships with girls, I had an experience with a male that I had an attraction to who I also worked with and grew up with."
He noted, "This doesn't bring me shame, just a weight and burden I have held onto for a long time that I would like lifted off of me."
Read Carter's full letter below:
— Aaron Carter (@aaroncarter) August 6, 2017
A few days before his big reveal, Carter seemed to hint at his future confession, tweeting, "The truth is beautiful."