This Is How Heather And Terry Dubrow Really Met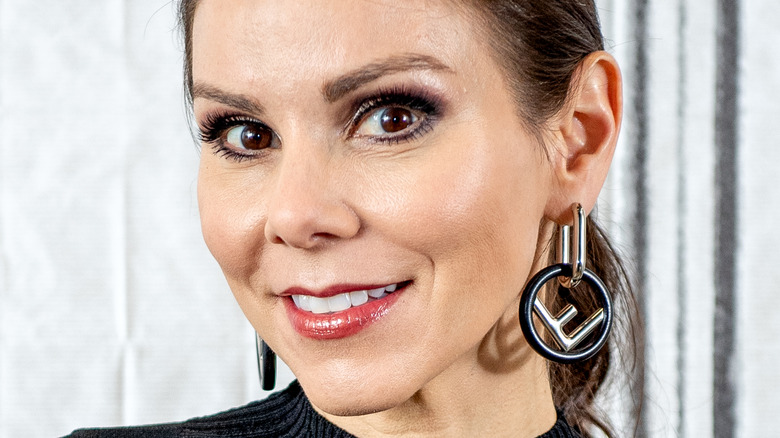 Roy Rochlin/Getty Images
After a brief hiatus (five years to be exact, but, hey who's counting?) Heather Fancy Pants Dubrow and her equally charismatic husband Terry Dubrow returned for Season 16 of Bravo's "Real Housewives of Orange County."
"When [my daughter] Max came out as bisexual a couple years ago, the amount of love and support we got for her was so amazing. But, also the comments [we got] and [from people who] didn't do it well and had negative situations with their children or their parents. So, I thought, 'OK, we've got these four kids, and they're different genders, different sexualities. And wouldn't it be cool to show our version of what our normal family looks like, and maybe start those conversations in other households and maybe help some other people. Wouldn't that be kind of cool?'" Heather told "Watch What Happens Live" host Andy Cohen about her decision to return to her old stomping grounds. While Andy pointed out that the show was a great platform, Heather was adamant that the fame of it all simply didn't weigh into the decision-making process. "Honestly, it's not about the fame for me. You know I love my husband [Dr. Terry Dubrow], he's a little bit of a fame wh*re. You know this, in the best way, I'm saying that. But, for me, it's not about that. Not to be unkind. It's not about the money." But speaking of her gregarious husband — how did the pair actually meet? The answer may surprise you.
Heather and Terry Dubrow met on a blind date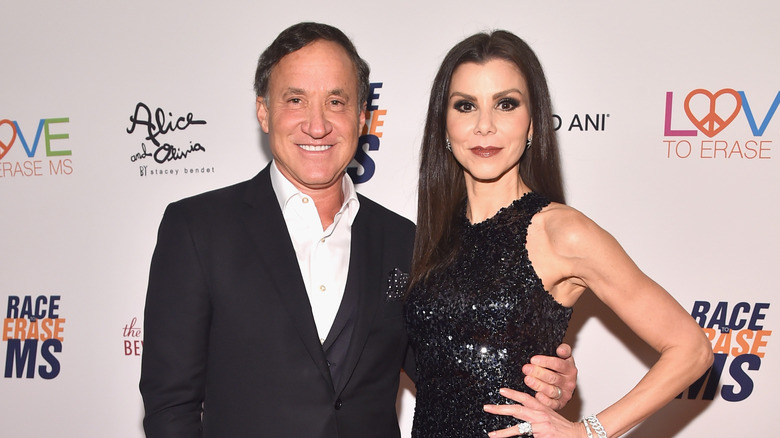 Alberto E. Rodriguez/Getty Images
Love is blind... or at least it was for Heather and Terry Dubrow.
The story goes that the famous pair first met on a blind date. "Despite what you may think, we did not meet on a consult. We met on a blind date," Heather dished on a November 2015 episode of her podcast, "Heather Dubrow's World." Surprisingly, though, it wasn't love at first sight. "He wasn't really my type, but you know, I was like, 'We'll see,'" she recalled. "Dark hair, didn't dress well, needed help as most men do," she added. But it was Terry's method of transportation that proved to be the nail in the proverbial coffin. "He drove a Porsche. Where I come from in New York people didn't have flashy cars," she lamented. Fortunately, many dates later the sparks were officially flying. "He kisses me goodnight and it was a different kiss. It was this magical kiss," she recalled. Shortly after the magical smooch, Heather visited Terry at his plastic surgery office and the rest was simply history. "To me the sexiest thing in the whole world is seeing someone in their element, you know, seeing him in like scrubs and there's, like, needles flying, and he's walking around, and he's in command of the place," Heather confessed. "It was a turn-on. It was sexy as hell."
Heather and Terry Dubrow haven't always seen eye to eye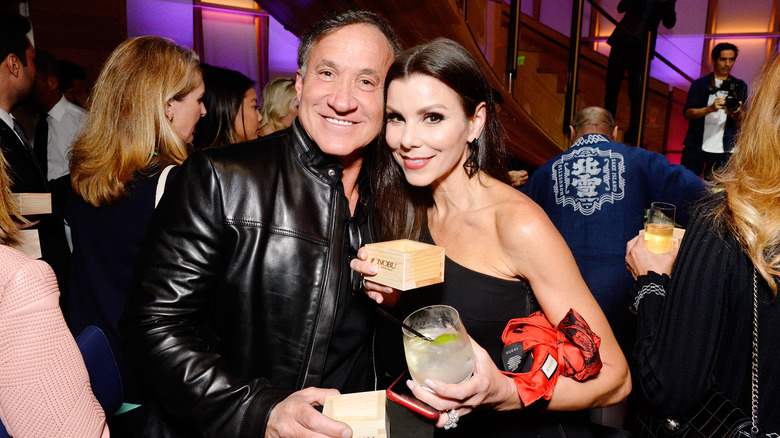 Jerod Harris/Getty Images
Fast forward many years and four kids later and Heather and Terry Dubrow continue to enjoy a wonderful life together — but make no mistake, it hasn't been all rainbows and sunshine for the happy couple. 
"We had one really bad, bad year where the show was affecting us," Heather revealed to Page Six. "I think it may have been the first year Terry was on 'Botched,' and so we weren't together a lot because I was doing 'Housewives.' I was having a bad season. He was on 'Botched,' he was having a good season," she continued. "And we weren't communicating. There was just a lot going on and we had to have a real come-to-Jesus moment and sit down." In the end, the couple resolved to stick it out and vowed to not "get a divorce over being on TV." According to Heather, they both agreed "That's not an acceptable thing to happen." 
According to Terry, the key to being able to work through marital issues is having a toolbox full of resources. "In our 25-year relationship, we have been through every struggle. Intimacy struggles when I felt bad about myself, financial struggles, we've had lost several millions of dollars. We've had other kinds of things with our family," he confessed. "All the big-ticket items, we have learned how to get through them. We have very significant resources at this point in our relationship." Sounds like the Dubrows have it all figured out!