The Truth About Terry And Heather Dubrow's Relationship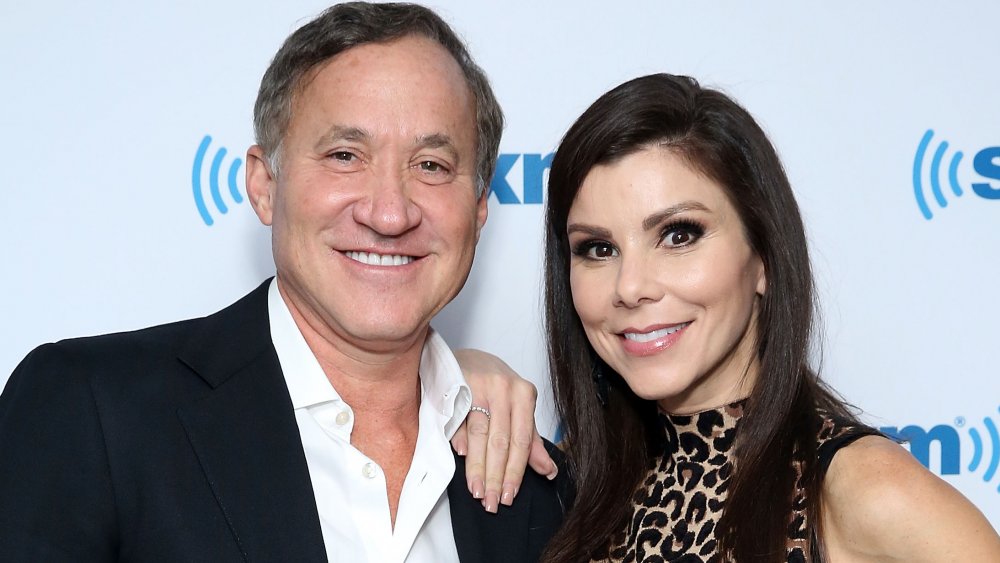 Robin Marchant/Getty Images
Despite being the original series (and the crown jewel, if we're honest) in a franchise about absurdly wealthy women acting, well, absurd, at some point, The Real Housewives of Orange County fell behind newer series like Real Housewives of New York and Real Housewives of Beverly Hills. Over time, the casts from larger cities wound up with more name recognition — and, in some case, more money — than the OGs of the OC. Enter Heather Durbrow, a very wealthy, very poised former actress who brought some class to Orange County.
Heather's country club vibe made her stand out from the rest of the crew, but it was her relationship with her husband, Terry Debrow, that really caught viewers' attention. Terry, who is 11 years Heather's senior, was no stranger to reality TV, having appeared on Botched and The Swan. Real Housewives isn't about the husbands and their careers, though. It's about the wives and their fights with their husbands. Quite a bit of Terry and Heather's drama revolved around Terry's work schedule (waking up at 4 a.m., surgery on holidays ect.), and his lack of parenting skills.
After five seasons on RHOC, you might think you know all there is to know about Heather and Terry, but they've got some secrets that might surprise you.
Heather and Terry Dubrow couldn't agree on one big thing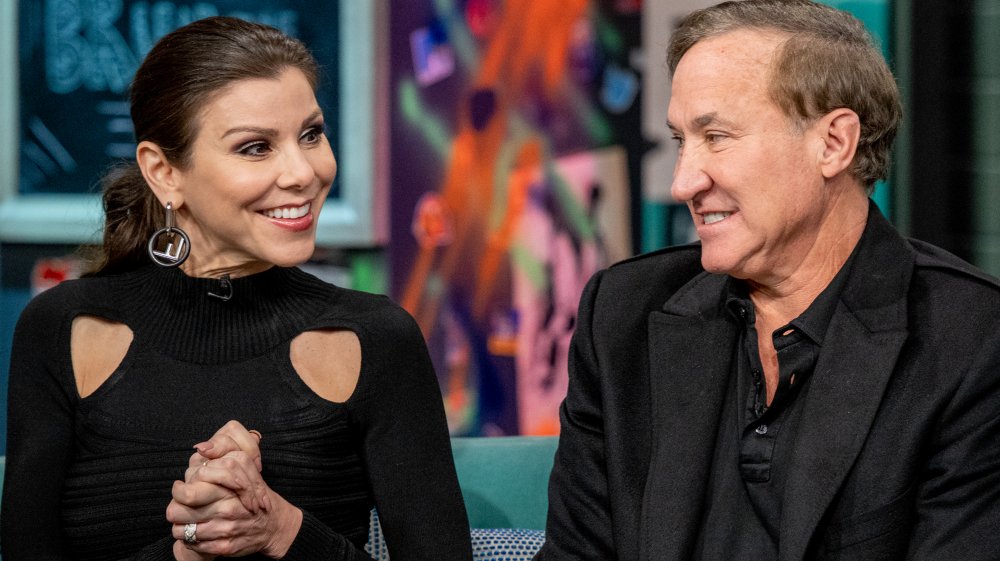 Roy Rochlin/Getty Images
When Heather Dubrow met Terry Dubrow, she was a successful actress and he was a wealthy plastic surgeon. Sounds perfect, right? Well, sort of. When it came time to tie the knot, things got more complicated. Terry wanted Heather to take his name and become Heather Dubrow. At the time, Heather was known professionally as Heather Paige Kent, and she wasn't all that eager to go by something else. Heather had only ever appeared on screen as Heather Paige Kent, and she feared that changing her name would be confusing and might even hurt her career. The couple compromised, and Heather kept her full name. Their four children would ultimately take Terry's last name.
During Season 7 of The Real Housewives of Orange County, Heather surprised Terry at work one day and handed him a piece of paper showing her official name change to Heather Dubrow. Terry was overcome with emotion and began to tear up. "I think in some ways we're defined by our name," Heather said, "and that was important to me, for a long time, to keep my name." Noticing how emotional Terry was, she added, "I would have done it from the start if you'd wanted me too."
"It never seemed real until you took my name," Terry told her. Now they're officially official ... guess 15 years of marriage and four kids didn't count.