The Real Reason Heather Dubrow Left RHOC
Roy Rochlin/Getty Images
It's not uncommon for Real Housewives stars to come and go, but many viewers were surprised when Heather Dubrow left The Real Housewives Of Orange County back in 2016. Heather was a mainstay in Orange County, and it once seemed like she'd remain on the show until its eventual end. However, after one too many fights with co-star Kelly Dodd, she was done for good. Heather released a statement via Bravo when she decided to turn in her orange, claiming she didn't get kicked off the show or barred from ever returning, which isn't always the case when it comes to some Housewives. 
To recap the situation, Heather joined the cast in 2012 and spent five whole seasons going to bat with Kelly, Vicki Gunvalson, Tamra Judge, and all of the other women. She didn't' dredge up the drama in her statement to Bravo, keeping it classy by saying, "These past 5 years have been an incredible journey and I'm so proud to have been a part of such an iconic piece of pop culture."
Heather added, "However, at this point in my life, I have decided to go in another direction and do what's best for my family and career. Should I change my mind, I thank Andy Cohen, Evolution and Bravo for telling me that the door is always open."
Although Heather's statement clearly explained why she left, some fans still think there is more to the story. So what's the real reason she left RHOC?  
Heather Dubrow had concerns about her kids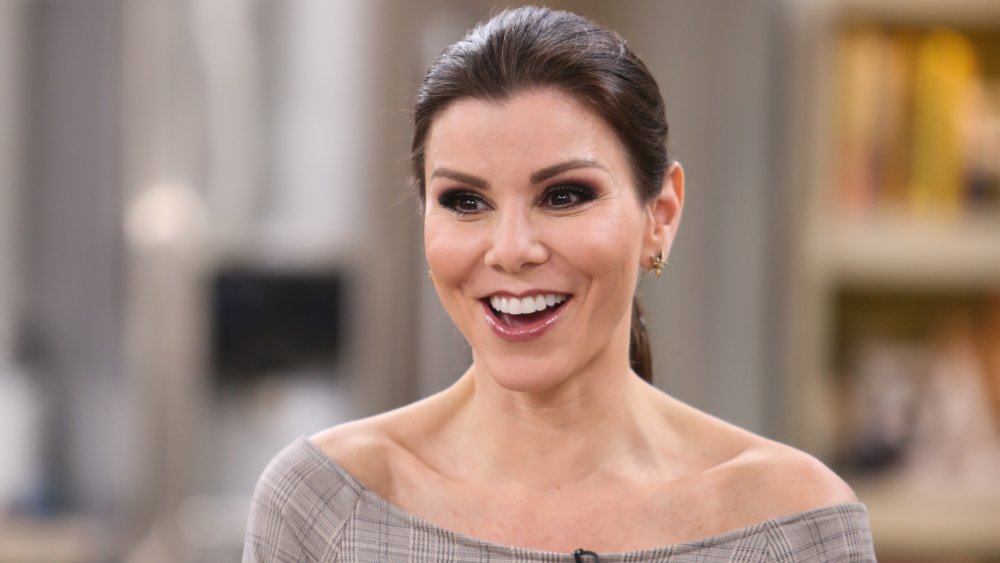 Paul Archuleta/Getty Images
Heather Dubrow's decision to leave The Real Housewives Of Orange County was not easy. She told Entertainment Tonight, "If you're wondering why I've decided to not come back, it wasn't an easy decision. You know, it's hard to walk away from something, first of all, that's been successful for five years, and truly has given us so much. But I just feel like, right at this particular point in time, a couple of things [changed my mind]." 
As it turns out, Heather was worried about raising growing children — Maximillia, Nicholas, Katarina, and Collette — in the public eye. "My oldest kids are now teenagers, and I just felt like they need to make their own decision about being on television and exposing their lives, and for me personally, I have some really cool, interesting opportunities that I want to explore," she shared. "I don't know where they're going to go, but I want the opportunity to explore them. I felt like I was at a tipping point, and just... it was time. But, it's all positive and I wish them all the best." 
Heather added that she would miss "the girls"...except for Kelly Dodd, of course. She told Entertainment Tonight that she would always consider returning to the show if she got asked, especially if Kelly wasn't part of the cast. 
Heather Dubrow has good memories of RHOC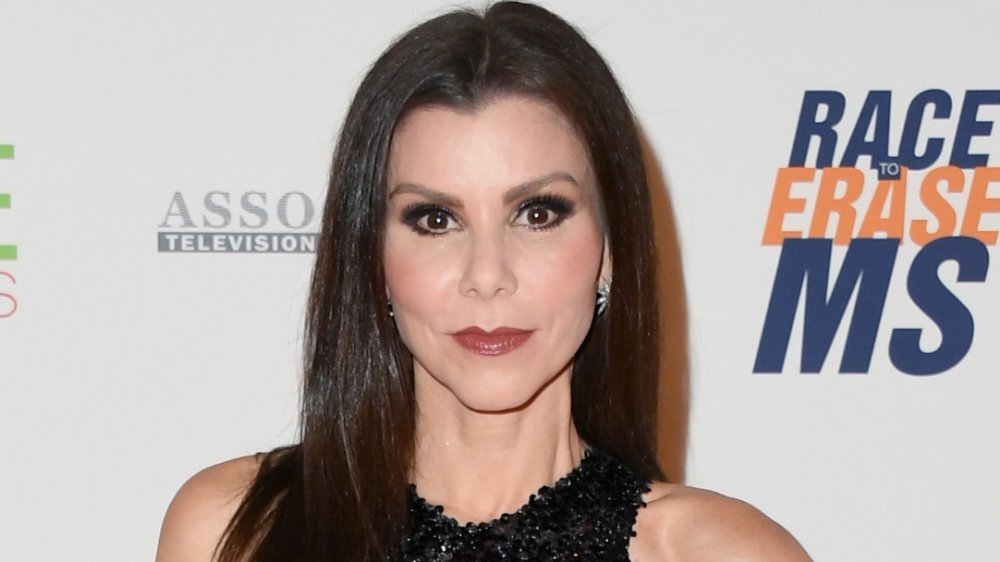 Jon Kopaloff/Getty Images
It would have been fair to say at one point that Heather Dubrow wasn't thrilled with how things were going on RHOC. But now that a few years have passed, her opinion about the show has partly changed. 
"I think that five years on Housewives was a really great run and I am now in the retrospectoscope, able to look back on it — just the real happy parts," Heather told Hollywood Life in June 2020. "You know, the girl trips are really fun...I feel like we're all sorority sisters. So if I run into someone...or, you know, I love seeing everyone...it's kind of a really fun memory." 
Although Heather isn't sure whether the good times are enough to entice her back, she believes the door might be open for Tamra Judge and Vicki Gunvalson to return. "I'm not really sure but I adore them both," she said. "I speak to Tamra often and I think that they both made such an incredible contribution to the show that's just gonna live on."
Bottom line? Stay tuned to see whether Heather ever makes a return.