Aaron Rodgers And Shailene Woodley Supposedly Aren't Acting Like They're Broken Up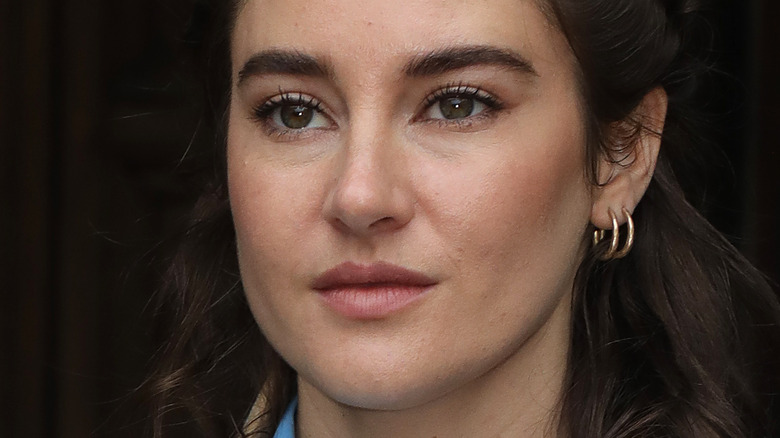 Pierre Suu/Getty Images
Breaking up is hard to do!
NFL quarterback Aaron Rodgers and actor Shailene Woodley first stunned the masses in February 2021 when Rodgers casually mentioned that he had was engaged during his thank-you speech at the virtual NFL Honors broadcast. "2020 was definitely a crazy year filled with lots of change and growth, some amazing memorable moments. 180 straight days of having my nose hair scraped, playing for very little fans or no stands the entire season. I got engaged," he revealed before thanking his team and his "fiancée," per ET. 
Alas, the joy proved to be short-lived. Only one year later, an unnamed source told People that the couple had called off their engagement. "They fell hard and fast, but it was a mismatch from the start," the source revealed.  "Aaron's a complicated guy," the source continued. "No one in their circle is surprised this didn't work out. In the bubble of the pandemic, it was easy for them to fall in love and focus only on their relationship but that's not real life." Recently, however, the pair's behavior has many left scratching their heads in confusion...
Aaron Rodgers and Shailene Woodley have been spotted out and about together
Are they or aren't they?
Following the bombshell breakup news, famous footballer Aaron Rodgers took to his Instagram account to sing Shailene Woodley's praises. "@shailenewoodley, thanks for letting me chase after you the first couple months after we met, and finally letting me catch up to you and be a part of your life. Thanks for always having my back, for the incredible kindness you show me and everyone you meet, and for showing me what unconditional love looks like, I love you and am grateful for you," he posted. 
But that's not all. As reported by ET the formerly engaged couple were spotted looking very chummy at a wedding in Montecito, California on March 5. "During the cocktail hour she lovingly patted his behind as she was seated and he was standing next to her and placed his hand around the back of her neck," a source revealed. "On the way to the reception the pair was walking arm in arm as they made their way to the ballroom," they added. It's also reported that prior to the lavish wedding, the pair were also spotted doing some casual grocery shopping together. "I JUST SAW THEM AT EREWHON 5 MINS AGO TOGETHER!!!!!" an eagle-eyed user tweeted along with a candid photo of the duo. Perhaps Rodgers and Woodley are giving their love a second chance. TBD, we suppose.