The Odd Thing Kelly Ripa And Mark Consuelos Struggle With As A Couple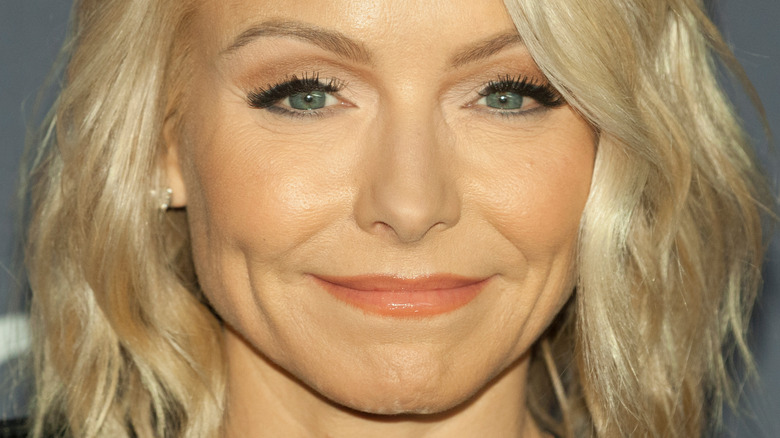 lev radin/Shutterstock
Kelly Ripa and Mark Consuelos are straight-up relationship goals. And their love story was perfect from the beginning. Ripa knew Consuelos was the one for her before she even met the guy. Ripa had been portraying Hayley on "All My Children" for five years when producers started screening actors to play her love interest, Mateo. "I had auditioned every Latino actor in the city and around the city and then California. And then all of a sudden, Judy Blye Wilson, who was the casting director at 'All My Children,' said, 'I found him,'" she said on the SiriusXM Radio Andy show "Lunch with Bruce" in 2018. 
It wasn't just the show that had found him. "When I saw him, the photograph of him, I saw my entire future with him flash before [my eyes]," Ripa told Bruce Bozzi. "And I don't believe in any of that, and now I do because of that moment." She had been right. Ripa and Consuelos were so sure of their love that they eloped one year later in May 1996. "We went to Vegas and got married," she said on the "Comments by Celebs" podcast in 2018, according to Entertainment Tonight. 
Three children and more than 25 years later, Ripa and Consuelos are thriving. Their secret to a long-lasting marriage? "Love and sexy time," she said on "Live with Kelly and Ryan" in September 2021, according to People. Their compatibility is clearly off the charts — but they do have one clashing attribute that makes life a tad inconvenient. 
Kelly Ripa and Mark Consuelos can't quite hold hands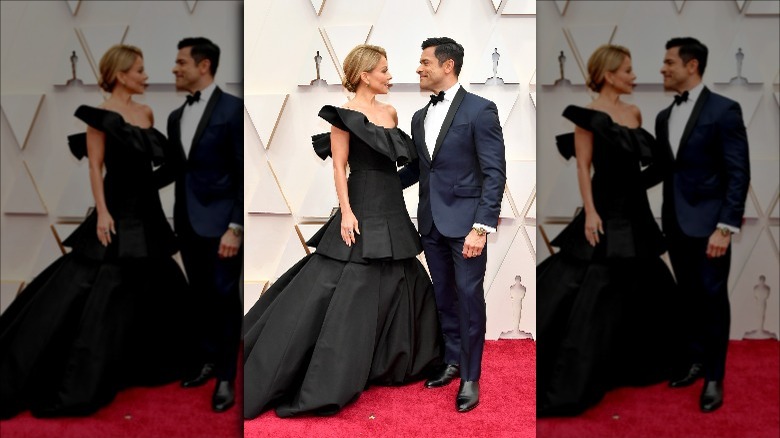 Amy Sussman/Getty Images
Kelly Ripa and Mark Consuelos suffer from a similar issue... but on opposite sides. Ripa has arms that are about 4 inches shorter than average while Consuelos has them about the same length longer. On the March 7 episode of "Live with Kelly and Ryan" (via People), Ripa and Consuelos, who co-hosted in Ryan Seacrest's absence, gave a visual of the situation by standing side-by-side with their shoulders aligned. "We just tried [something] we never do at home but for some reason, we tried it backstage: holding hands," Ripa said. "Which, as you know, we are arm length incompatible."
To work around they problem, the couple will sometimes stand several feet apart and stretch out their arms. That way, they can walk and hold hands at the same time. Of course, not everyone likes their workaround. "In New York, people are like, 'Yeah, take up the whole sidewalk!'" she said. But she doesn't let it get in the way of their affection. "I go, 'Have you seen our arms? Shut it! Go around us!'"
Ripa and Consuelos' differing arm lengths pose a challenge in all kinds of hand-holding scenarios, even sitting down, which she demonstrated on her Instagram Stories in 2020, according to InStyle. "Because his forearm is so much longer than my forearm, to hold his hand I have to bend it in half. It's an indicator that we're not meant for marriage," she jokingly told PureWow.