The Special Way Kelly Ripa Just Honored Her Marriage To Mark Consuelos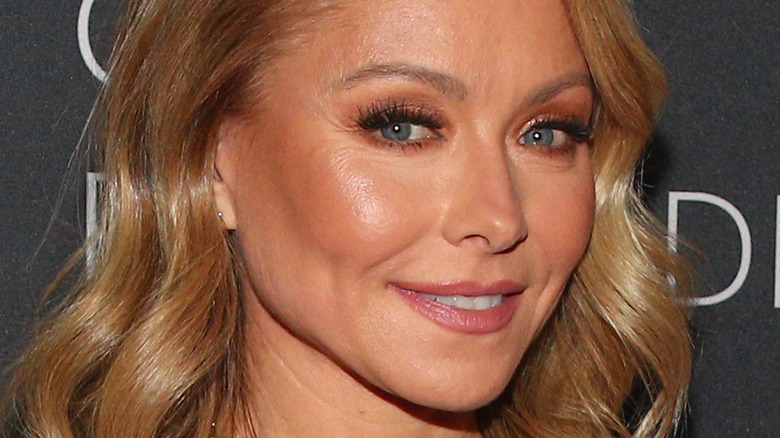 Astrid Stawiarz/Getty Images
Mark Consuelos and Kelly Ripa's marriage is #goals for many fans. The "Riverdale" star and the "Live With Kelly and Ryan" host have a love story that started on "All My Children." The couple met on the soap when Ripa's character Hayley Vaughan fell in love with Mateo Santos, played by Consuelos (via Us Weekly). The TV romance turned into love in real life, and Ripa recently honored her marriage to Consuelos in a special way.
According to Us Weekly, the actors eloped to Las Vegas and married on May 1, 1996. Consuelos and Ripa are adorable, and they show their love for each other in public, no matter what their kids say. Ripa and Consuelos have three children: sons Michael and Joaquin, and daughter Lola. The celebrity couple's daughter has made headlines after calling out her parents for posting sultry photos and PDA-filled social media posts.
In 2019, Ripa embarrassed Lola with an Instagram post of an old photo of the couple, with Consuelos' hands wrapped around her waist. Ripa captioned the photo, "#fbf 2007 Those hands." The talk show host joked that her daughter was "grossed out" by her post. Lola's mom posts many pics of her hot hubby on Instagram, showing the "Riverdale" star laying in bed or a video of Consuelos lifting his shirt. Great for fans ( but not as fun for Lola).
Luckily, that has not stopped the mother of three from posting whatever she pleases. Keep reading to find out the special way Ripa honored her marriage to Consuelos.
Kelly Ripa will never forget her anniversary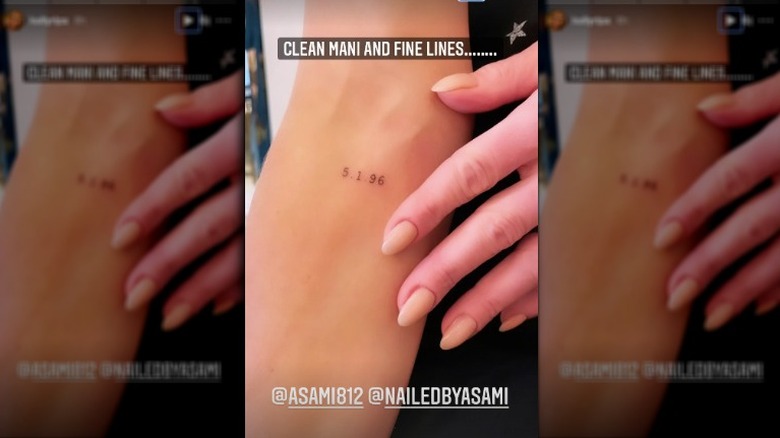 Instagram
Kelly Ripa just honored her marriage to Mark Consuelos in a special way! According to People, Ripa got a discreet tattoo on the inside of her elbow with the couple's anniversary date "5.1.96." Aw! Ripa and Consuelos celebrated their 25th wedding anniversary on May 1 and she wanted to do something special to commemorate the milestone.
The former "All My Children" star will never forget the couple's wedding date. But Ripa doesn't seem like she's the type to forget her anniversary to Consuelos no matter how much time passes. If anything, the couple seems more in love than ever, even after 25 years. Ripa posted on Instagram on their anniversary day, "Happy 25th Anniversary to the love of my life @instasuelos in the blink of an eye. Because when you know, you know. Thank you for all of the dreams you made reality. (wedding, 5,10,15,20........#25) #silver." (Yes, we're a little jealous.)
Consuelos also gave Ripa a thoughtful gift for their 25th anniversary. The "Riverdale" star created a photo album of the 25 different places that Ripa and Consuelos shared some of their happiest memories. Seriously? These two are so sweet, no matter what their daughter Lola says. And we certainly cannot wait to see what the next 25 years have in store for this adorable duo!