Mark Consuelos Opens Up About His Marriage To Kelly Ripa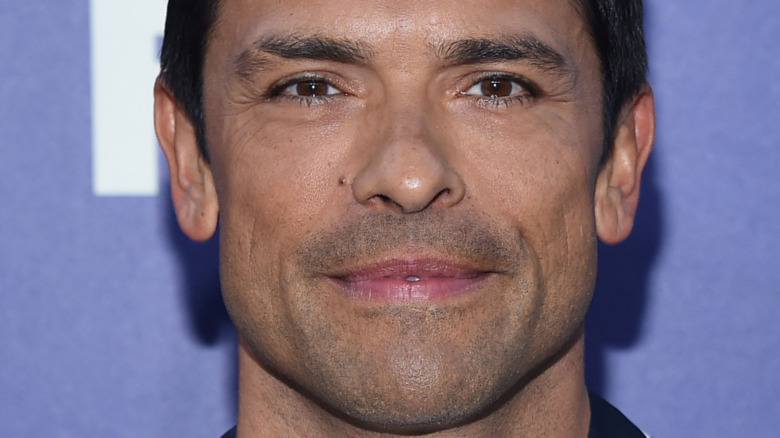 Shutterstock
Mark Consuelos and Kelly Ripa are pretty much total couple goals. The two married in May 1996 and have thrived where many other relationships have failed as a high-profile couple in the spotlight. The two regularly gush over their love for one another in interviews and on social media, and are the proud parents of three children, 23-year-old Michael, 19-year-old Lola, and 18-year-old Joaquin.
With such a lengthy and happy marriage behind them, it's no surprise that the duo are regularly asked to dish out relationship advice. Ripa in particular hasn't been afraid to share what she thinks makes her relationship with the "Riverdale" actor so strong after so many years.
"You're going to fight, you're going to have disagreements. Relationships, marriages are not sprints, it's a marathon. There's going to be like, mile 24, when you're like, 'I quit.' But you just got to push through. Just push through," she explained during a January 2020 episode of "Live with Kelly and Ryan" (via Oprah Daily). "You're going to fight. You're going to have disagreements. You're going to fundamentally not agree on things. And if you take a breath, you usually can't remember what you're fighting about," Ripa added.
The couple have since opened up further about their relationship, revealing details about the roles in their marriage some fans may be a little surprised about. Read on for the details.
Mark Consuelos and Kelly Ripa's 'old-fashioned' marriage doesn't match their personalities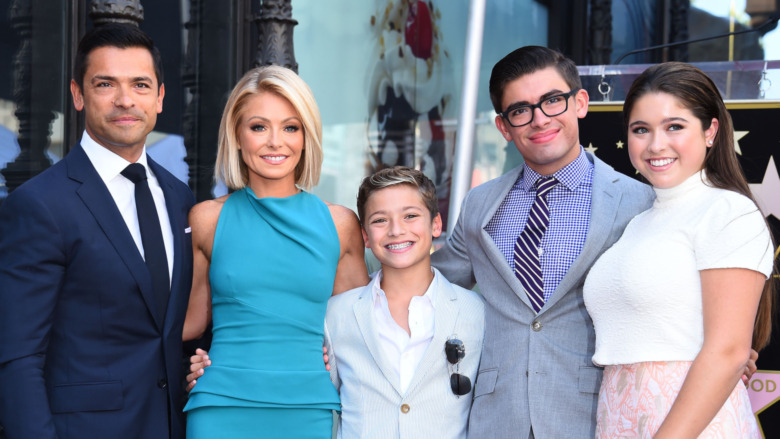 Shutterstock
While Kelly Ripa and Mark Consuelos consider themselves to be "progressive people," they admitted on the "Double Date" podcast in April 2021 that their marriage doesn't exactly match their progressive views. Consuelos explained he takes care of the financial side of things while his wife "makes the home a home" for himself and their children.
They opened up about how Ripa tends to stay home in their New York City "nest," while he heads out for work. Ripa has co-hosted "Live" from the Big Apple since 2001 and explained it was her husband who suggested she take on the gig, which allowed her to work in the morning and then be home for their children. "What's funny is I think of us as such a progressive as a couple. I always think of us as politically progressive. Yet, when it comes to our own family and our marriage and our roles, I think of us as very traditional and almost old-fashioned in our roles," she explained.
Consuelos added that "Kelly was very independent" before their marriage, but noted, "then when I came in, I am a traditional guy. I feel like there are certain roles... but we had a conversation where I said, 'Hey listen, there's really only room for one man in this relationship — and it's going to be me."
Well, whatever Kelly and Mark are doing, it definitely seems to be working for them.