The Supreme Court Just Made A Huge Decision About Bill Cosby's Future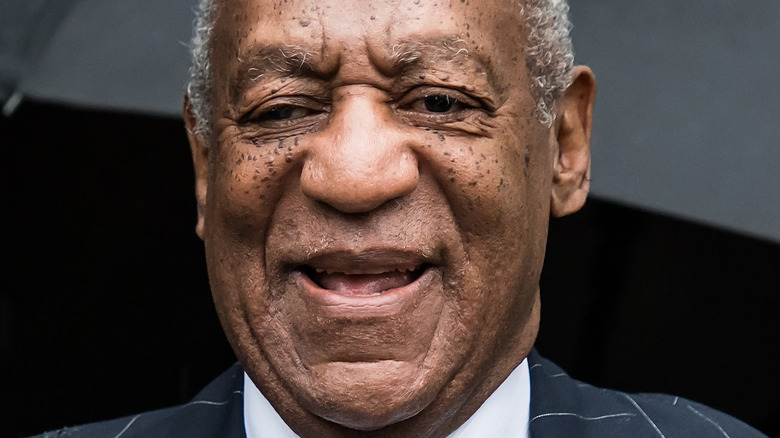 Gilbert Carrasquillo/Getty Images
The following article includes discussion of sexual assault.
As the star of "The Cosby Show" from 1984 to 1992, comedian and actor Bill Cosby was once known as America's favorite "family man" on television, per the Independent. The sitcom, which focused on the lives of a successful African American family living in Brooklyn, was a huge success. It won six Emmy Awards out of its 29 total nominations and was a ratings juggernaut for nearly its entire run. Cosby's famous role as the lovable father Dr. Cliff Huxtable turned him into a household name, and viewers around the world came to know Cosby as his character on their screens. For decades, Cosby made people laugh in their living rooms, but the actor's time as one of the most beloved father figures on TV has since come to an abrupt halt.
In April 2018, everything changed for Cosby when he was convicted of three counts of aggravated indecent assault for drugging and assaulting a woman, Andrea Costrand, at his home in Philadelphia 14 years prior, per the Associated Press. The actor was sentenced to three to ten years in state prison. However, Cosby only served three years for his actions because the Pennsylvania State Supreme Court overturned his sentence on June 30, 2021. State prosecutors weren't satisfied, so they asked the U.S. Supreme Court to review his case and potentially put him back in prison — but the nation's highest court recently clarified that's not going to happen, reports ABC News.
Why Bill Cosby could possibly remain free from prison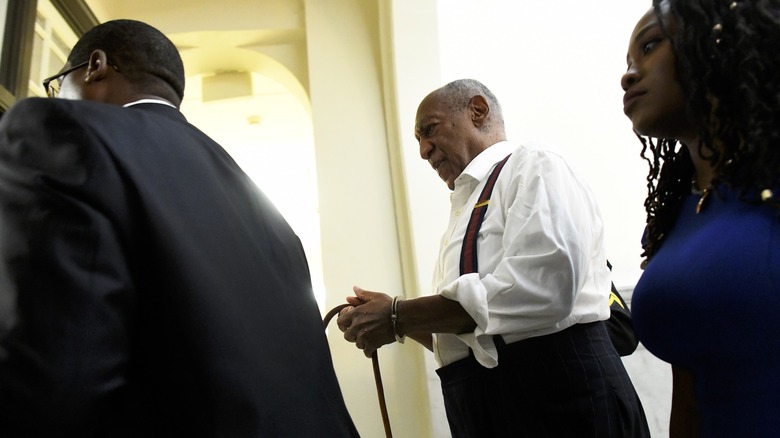 Mark Makela/Getty Images
In June 2021, the Pennsylvania supreme court overturned three sexual assault convictions against actor Bill Cosby because his "due process rights" were violated and he was released from prison after three years behind bars, reports Variety. The state's court said Cosby couldn't be charged for drugging and assaulting Temple University employee, Andrea Constand, at his Philadelphia home in 2004 because of an agreement the actor made with former prosecutor, Bruce Castor, in 2005. Cosby's conviction was also overturned because the court ruled that the testimonies used in his case were an attack on his character and did not show a specific crime pattern of a perpetrator.
Following Cosby's shocking release, Pennsylvania prosecutors weren't pleased and filed for the U.S. Supreme Court to relook at the case in November 2021, cites CBS News. Now, four months after the request, the nation's highest court announced on March 7 they will not review the first-high profile case — one that has become synonymous with the viral #MeToo movement, in which women came forward with sexual assault allegations, including dozens against Cosby. 
Andrew Wyatt, a spokesperson for the former comedian and actor said it was a "victory" for Cosby and his family, adding in part: "we would like to offer our sincere gratitude to the justices of the United States Supreme Court." The court did not say the reasoning behind their decision, but it's clear that Cosby remains a free man for now.
If you or anyone you know has been a victim of sexual assault, help is available. Visit the Rape, Abuse & Incest National Network website or contact RAINN's National Helpline at 1-800-656-HOPE (4673).