The One Thing That Hurt Gwen Stefani The Most In Her Divorce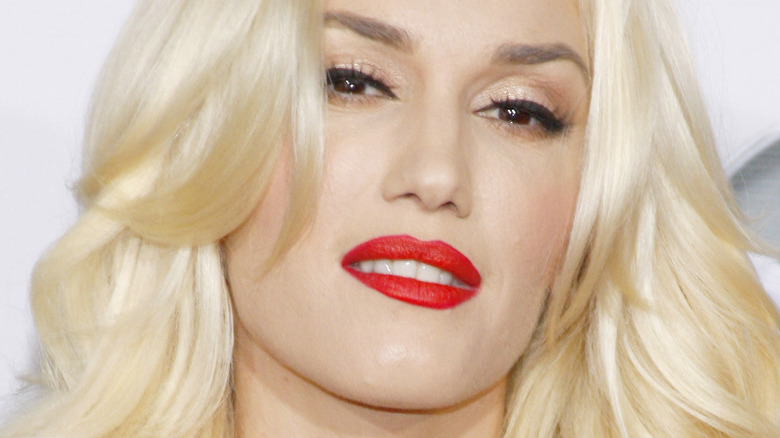 Tinseltown/Shutterstock
Gwen Stefani's love life has remained a hot topic of discussion, especially after forming a romance with country singer Blake Shelton. As previously reported by Billboard, the pair first laid eyes on one another while working on NBC's  "The Voice" in April 2014. However, their relationship would not officially be known to the public until November 2015.
After finally getting engaged in October 2020, Shelton and Stefani walked down the aisle at Shelton's ranch in Oklahoma the following July, per Page Six. Just two months after their intimate ceremony, Shelton reflected on married life with the former No Doubt frontwoman. "Married life so far is... it's incredible," the "Nobody But You" hitmaker told People, adding, "I mean, it's everything that it already was, which was awesome. She just can't get away from me now." On their big day, Stefani's three sons — Kingston, Zuma, and Apollo — whom she shares with her ex-husband, British singer Gavin Rossdale, made an appearance and posed for a whole group photo that was shared to Instagram.
Stefani's first wedding to Rossdale took place in London in September 2002, nine months after getting engaged, according to People. However, it wasn't meant to last, as their relationship had many complications behind the scenes and has remained a talking point amongst the public.
Everything 'blew up' in Gwen Stefani's face the day after the Grammys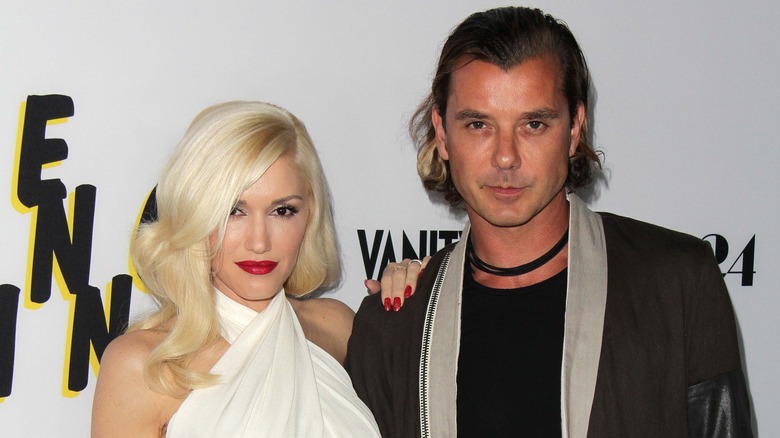 s_bukley/Shutterstock
In August 2015, Gwen Stefani and Gavin Rossdale announced they were splitting up nearly 13 years after tying the knot, according to People. However, their marriage was already over months before the public was told. During a 2015 interview on Ryan Seacrest's radio show, "On Air with Ryan Seacrest," Stefani revealed that her relationship with Rossdale "blew up" the day after the Grammy Awards that same year in February. The "Wind It Up" hitmaker admitted it was "a shock" to the system and that it was an abrupt moment. For this reason, Stefani released an honest and heartbreaking single, "Used To Love You."
Even though never confirmed, it was heavily reported that Rossdale had cheated on Stefani with their family nanny, Mandy Minn, per Us Weekly. As noted by the publication, the affair had reportedly been going on for three long years while she actively taking care of Stefani and Rossdale's three sons. Thanks to good ol' technology, Stefani was allegedly able to find out about the scandal through texts shared between the pair and pictures on the family's iPad. "The iPad was linked to Gavin's phone," an inside source said, adding, "One of the other nannies discovered the exchange and told Gwen."
Gwen Stefani says their split was 'the beginning of hell'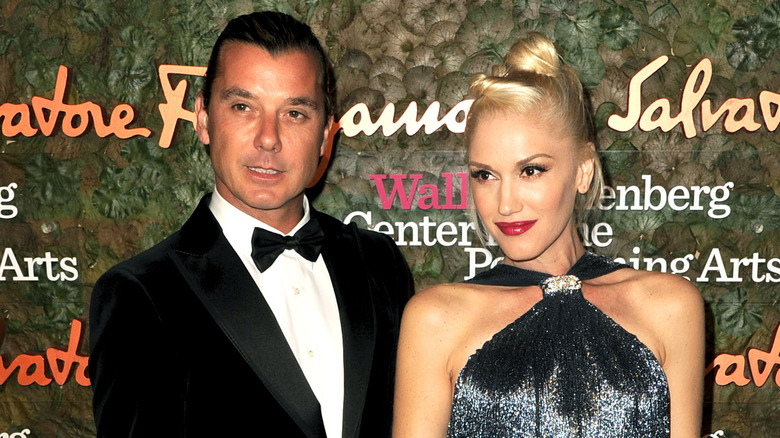 Kevin Winter/Getty Images
While Gwen Stefani has never officially said Gavin Rossdale cheated on her, she told Harper's Bazaar in 2016 that she knew Rossdale was hiding something from her long before he was caught. "It was the beginning of hell," the "What You Waiting For?" hitmaker said, adding, "Like six, seven, eight months of torture, trying to figure out this big secret." The Grammy award-winner continued, "My dreams were shattered. All I wanted my whole life was to have babies, be married, like what my parents have."
Since divorcing the Bush frontman, Stefani has found love with Blake Shelton and has seemingly made a cautious decision to not mention Rossdale's name in new interviews. With that being said, in 2016, she explained to Cosmopolitan that very few people know exactly what happened, implying that the drama surrounding their split remains a secret to a lot of people. "Nobody except for my parents, the people involved, and whoever they told. Nobody would believe it if I could really say what happened," Stefani shared before stating she "went through months and months of torture." On the plus side, Stefani has moved on for the better and appears happy with Shelton.