Prosecution Witness Confirms What We All Suspected About Cindy Anthony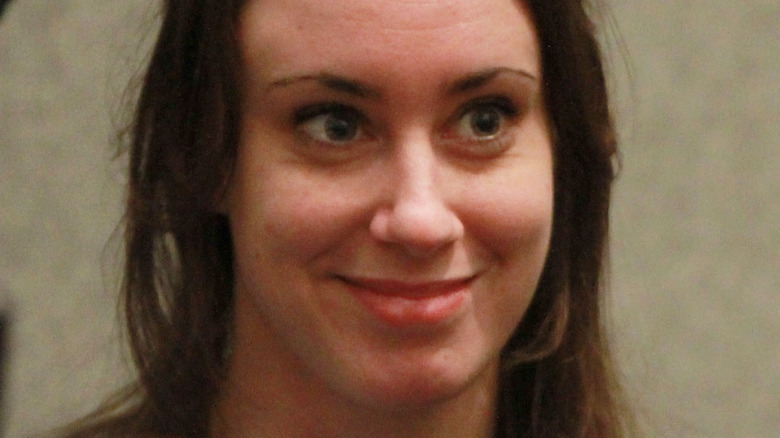 Pool/Getty Images
With the debut of Investigation Discovery's "Crime Scene Confidential" set to air at 9 pm EST on March 8, the tragic homicide of two-year-old Caylee Anthony is once again back in the headlines.
As you may recall, Caylee's mother, Casey Anthony, was initially charged with her murder before eventually being acquitted — a verdict that still haunts one juror to this day. "Every time I see her face or hear her name, I get a pit in my stomach," an anonymous juror told People in May 2021. "It all comes flooding back. I think about those pictures of the baby's remains that they showed us in court. I remember Casey. I even remember the smell of the courtroom," the juror recalled. "I think now if I were to do it over again, I'd push harder to convict her of one of the lesser charges like aggravated manslaughter. At least that. Or child abuse. I didn't know what the hell I was doing, and I didn't stand up for what I believed in at the time." 
Alas, it appears that another person is still forever impacted by little Caylee's murder and the aftermath that ensued... 
Cindy Anthony has never been the same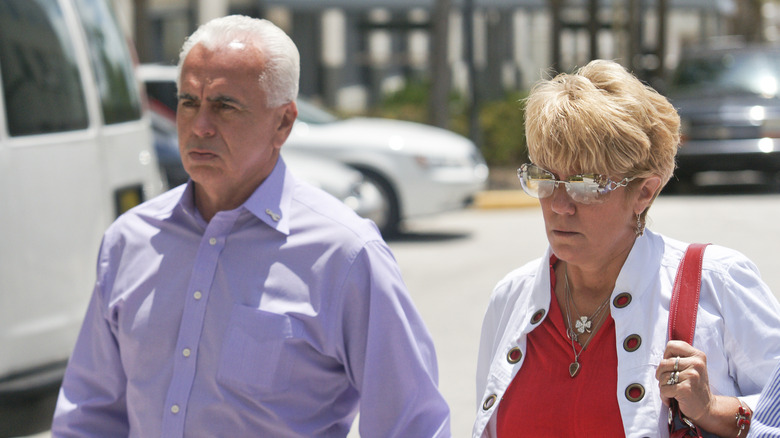 Ira Bostic/Shutterstock
In the new Investigation Discovery series, Caylee Anthony's grandmother, Cindy Anthony, is featured front and center. In one clip, Cindy is filmed having a sit down with the crime scene investigator to Caylee's case, Alina Burroughs. "I know you guys didn't want to leave until you found every single [bone]," she told tearfully told Burroughs. "It means a lot."
That sit-down, however, proved to be quite a surprise for Burroughs. "I didn't know how Cindy was going to react to me. I mean, I was a prosecution witness, so she could've seen me as someone who wanted to lock her daughter up," Burroughs exclusively told People ahead of the premiere about her encounter with Cindy. "But she was very gracious. And I think in some ways, the interview gave her some closure." She went on to add, "It's hard for her to speak out about this case. She really went through hell and back, and she's never been the same."