The Truth About Jason Beghe's Car Accident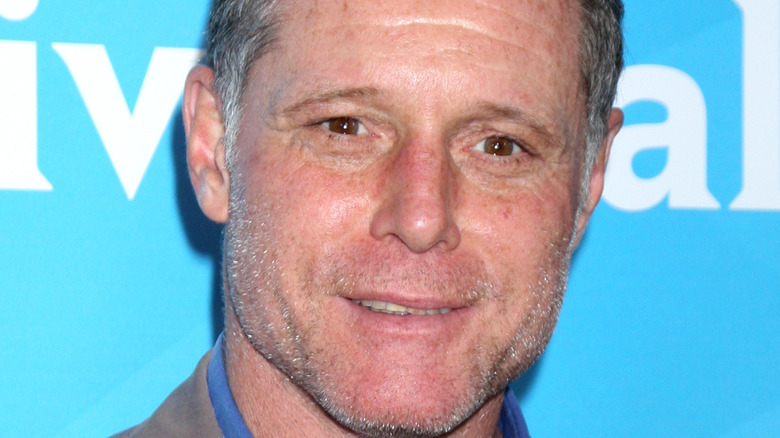 Kathy Hutchins/Shutterstock
Jason Beghe is known for his leading role as Officer Hank Voight in the NBC crime drama "Chicago P.D." The series follows a team of police officers as they race to restore and maintain order across the windy city. Beghe's character, Voight, is similarly disturbed. Voight is haunted by his own criminal past and the tragic loss of his wife.
When the show premiered in 2014, fans were immediately captivated by Beghe's raspy voice, prompting the show's official Twitter account to release a statement on the matter. "We can confirm that Jason Beghe's voice is just as gravelly and awesome in person," read the tweet. For "Chicago P.D." viewers, Beghe's voice fit perfectly with the role he portrayed for nine seasons. Beghe would later explain that although "there was some gravel" in his voice post-puberty, the raspy tone fans have come to love is the result of a near fatal accident (via The Daily Beast).
Jason Beghe nearly died in car crash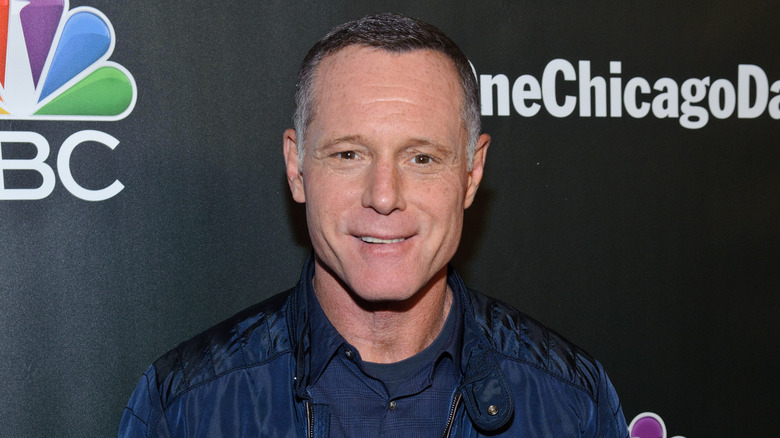 Timothy Hiatt/Getty Images
Jason Beghe is undoubtedly the bad boy of his "Chicago P.D." tribe, and his character, Hank Voight, is often just as brute as the criminals he has taken down on the show. However, fans of the popular NBC series may be surprised to learn that Beghe's deep sultry voice came after the actor was involved in a car accident that left him fighting for his life.
"I was in a very serious car accident in '99 — broke my neck, my back in a couple of places, all of my ribs, both of my lungs," Beghe revealed to The Daily Beast. He added, "I was in a coma for three and a half weeks. When I would come out of the coma, since I was intubated from being on life support, I would pull the tube out and it made it even more f**ked up."
Although Beghe survived the 1999 accident, the "Thelma & Louise" star explained that the incident almost cost him his life. "Technically, I did die for a short period of time when I was in the coma," he told the Pittsburgh Post-Gazette.
Beghe's life since the accident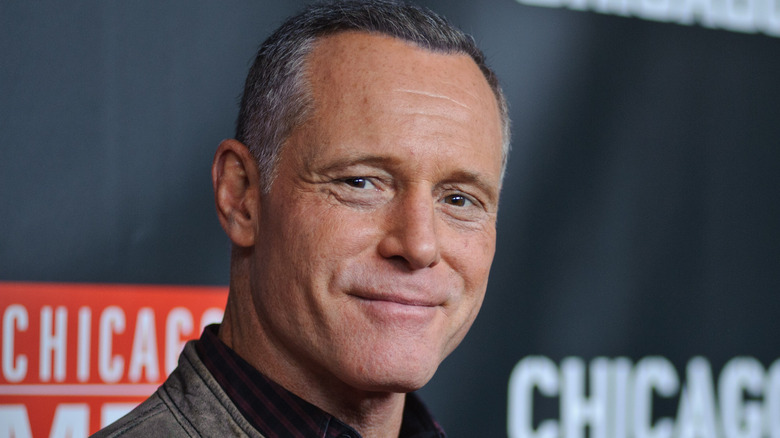 Timothy Hiatt/Getty Images
In the time since the accident, Jason Beghe has had a storied career. The actor has appeared in numerous films since his debut in "Compromising Positions" in 1985. Beghe would go on to star in a string of television shows including "Californication," "BoJack Horseman," and "Last Resort."
Beghe has also opened up about his time as a member of the Church of Scientology. The experience, as Beghe recalled in an interview with Rolling Stone, was the "worst time of [his] life."
"I did a fearless inventory of all the bulls**t in my life. At that point, I realized that Scientology wasn't me," he said, adding, "The next day I walked in and said, 'I gotta get out of here. I can't maintain my own integrity and remain a member of this organization.'" These days, Beghe's life seems a bit calmer. "Chicago P.D." recently began its ninth season and is expected to run for 35 weeks, per Variety.