Drew Barrymore's Comment About Her Exes Is Raising Eyebrows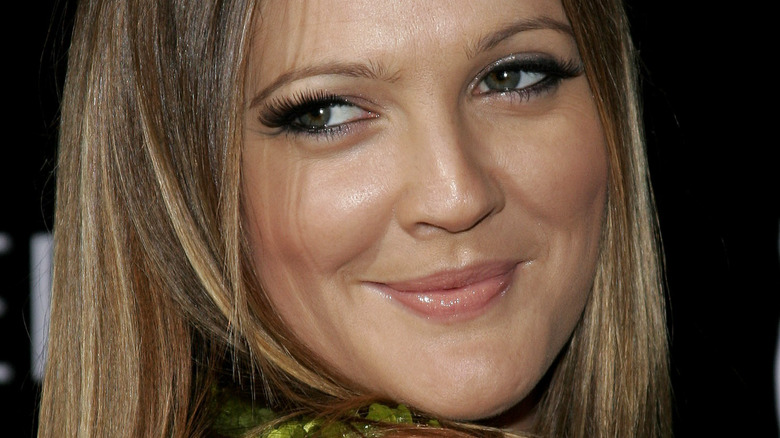 Tinseltown/Shutterstock
Let's be honest, most exes are better best forgotten. They're an ex for a reason after all, right? However, it seems like that rule may not 100% apply to Drew Barrymore. Well, her subconscious, at least.
Sadly, Barrymore hasn't exactly had the easiest time when it comes to love. The lovable actor turned talk show host's most notable romance was probably with her ex-husband, Will Kopelman, who she split with in 2016 after four years of marriage and welcoming two children.
"Sadly our family is separating legally, although we do not feel this takes away from us being a family. Divorce might make one feel like a failure, but eventually you start to find grace in the idea that life goes on," the couple told People in a statement. "Our children are our universe, and we look forward to living the rest of our lives with them as the first priority."
She's since spoken candidly about co-parenting with her ex, telling fans via a since deleted Instagram post (via Entertainment Tonight) in December 2018 that although her "dreams [were] adjusted," she and her former husband "continue to marvel at what we made and try to be the best co parents we can be." She added, "It's not always easy and the point is...nothing in life is. But it doesn't mean that any bitter outweighs the sweet!"
But it sounds like those "adjusted" dreams don't just refer to her life goals...
Drew Barrymore and her exes K-I-S-S-I-N-G!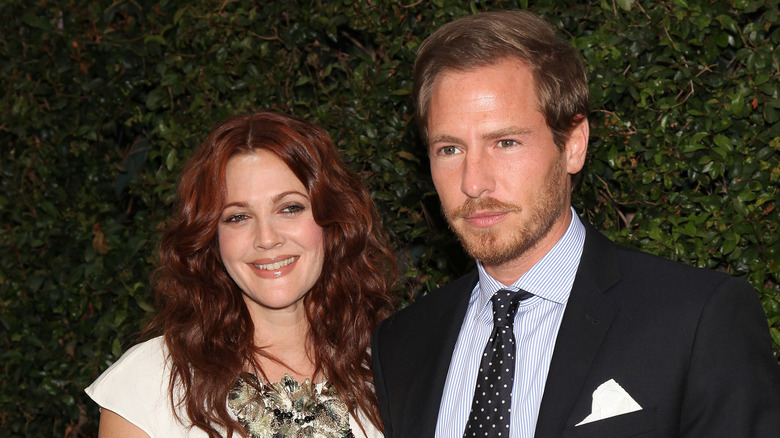 DFree/Shutterstock
Drew Barrymore made quite the confession on her eponymous talk show, "The Drew Barrymore Show," on March 7, admitting she's dreamt about her exes on more than one occasion. She chatted about the phenomenon with Ross Matthews, sharing that a study had found dreaming about a former partner doesn't necessarily mean you want them back.
Barrymore joked that she'd "seen a few exes in [her] nightmares," to which Matthews asked if she'd had an actual dream about an ex. She then quipped, "I think that's the only place I'm getting action these days, Ross. And every six months I'll have the hottest dream and I'll be like, 'Oh my God...' And I'm like, 'Oh, I am libidinous and alive!'" She then admitted that she considered dreams to be "a safe space to work a lot of things out."
Barrymore didn't reveal which of her exes visited her and gave her a good time in dreamland, though there are a few famous faces in her past who could have popped up in her subconscious. Before marrying Will Kopelman, Barrymore was married to Tom Green and Jeremy Tomas, while she also dated the likes of Justin Long, Luke Wilson, David Arquette, Balthazar Getty, and Corey Feldman. She was also engaged to both Jamie Walters and Leland Hayward III.
The star's ex confessions came after she admitted there's no chance of her walking down the aisle ever again.
Note to our exes: Stay out of our dreams.