The Truth About Celine Dion's Health Issues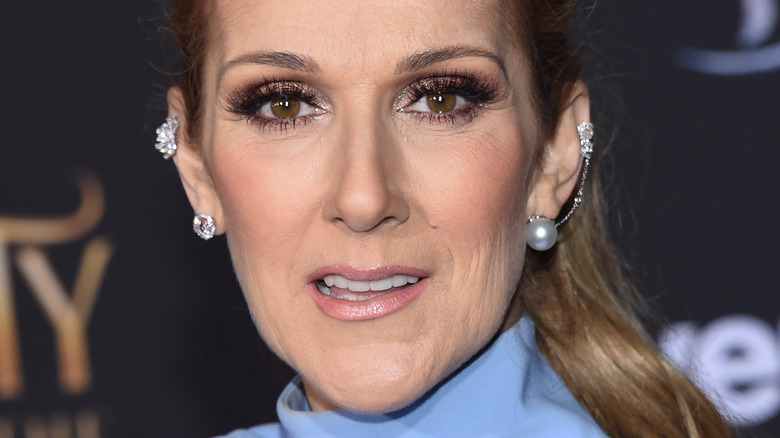 DFree/Shutterstock
Canadian powerhouse songstress Celine Dion has dazzled us with her voice and showmanship for over 30 years, with banger hits like "My Heart Will Go On" and "It's All Coming Back To Me Now." But the Québécoise global superstar has also faced her share of heartbreak and tragedy, like the 2016 death of her manager and beloved husband, René Angelil, followed just a few days later by the death of her brother, Daniel Dion. Both lost their battles with cancer. 
In January, Dion opened up about another "heartbreak" pertaining to her decision to cancel the remainder of her North American tour due to a serious medical condition. Writing on her official website, Dion revealed she was suffering from "severe and persistent muscle spasms."
This news came after she had already cancelled and postponed a large chunk of the tour due to medical reasons. She wrote on Instagram in October 2021, "I'm heartbroken by this. My team and I have been working on our new show for the past eight months, and to not be able to open this November saddens me beyond words." She added, "Now, I have to focus on getting better ... I want to get through this as soon as I can." The singer isn't the only one who's upset. Her fans are also sharing their concerns.
Fans are worried about Celine's health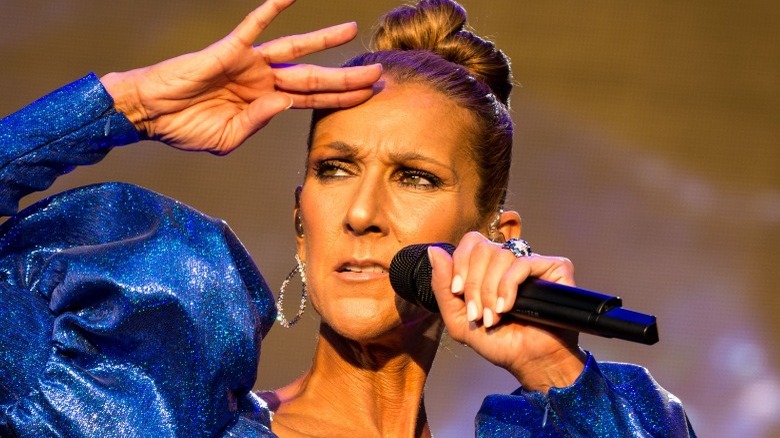 Tom Rose/Shutterstock
Naturally, this series of cancellations has fans of the "The Power of Love" crooner worried. Many took to Twitter when the news of the cancellations struck in early 2022, sending her their best wishes for a speedy recovery. One fan tweeted, "I really am praying for Celine Dion and hoping she gets back in good health. Sending you love Queen." Another responded to Celine's health announcement, writing, "This is so sad for everyone, I can feel the disappointment, but what matters most is that you get well and continue to follow your doctors advice so that soon you'll be back performing and thrilling your audiences. Healing vibes sent with so much love." Even pop star and "American Idol" judge Katy Perry commented on Celine's initial cancellation announcement on Instagram, writing, "Sending you love and healing vibes."
As Celine herself once sang, "Love Can Move Mountains," and she is getting a ton of love during a difficult time. But what is causing these health issues?
No, it has nothing to do with COVID-19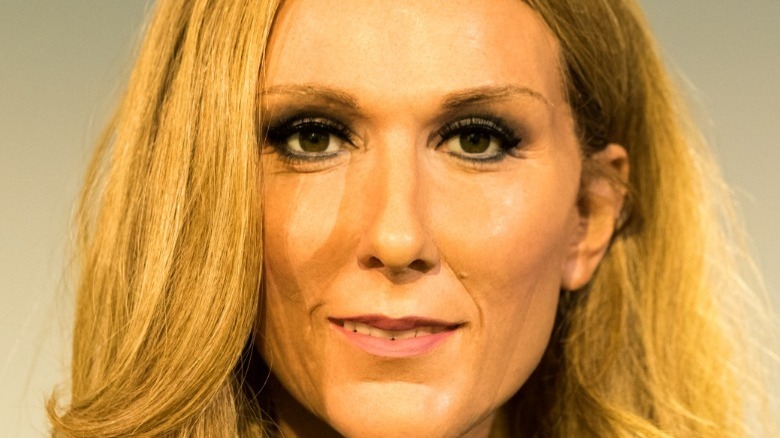 Grey82/Shutterstock
Social media being the beast that it is, rumors swirled on Twitter and Facebook immediately after Celine Dion tweeted her initial cancellation announcement in late 2021, with some users baselessly speculating that she had been "paralyzed" by her doses of the COVID-19 vaccine, per PolitiFact.
However, we have learned from Celine's own sister, Claudette Dion, that the "Where Does My Heart Beat Now?" singer truly was just suffering from injuries sustained from the grueling show routine. "She shared with me that the stage had a steep incline when she was performing that would cause problems to her muscles, legs and feet," Claudette told a Canadian TV program (via ABC News). "When it comes to her muscles, I know she had to do exercises and stay in shape everyday." Claudette added, "She always gives 110%, and I'm confident she'll come back from this, and her body will get used to it. She has the mental strength for that, and her body will get used to those great demands." We wish Celine a full and speedy recovery.