Ciara And Russell Wilson Are Facing A Huge Change In Their Lives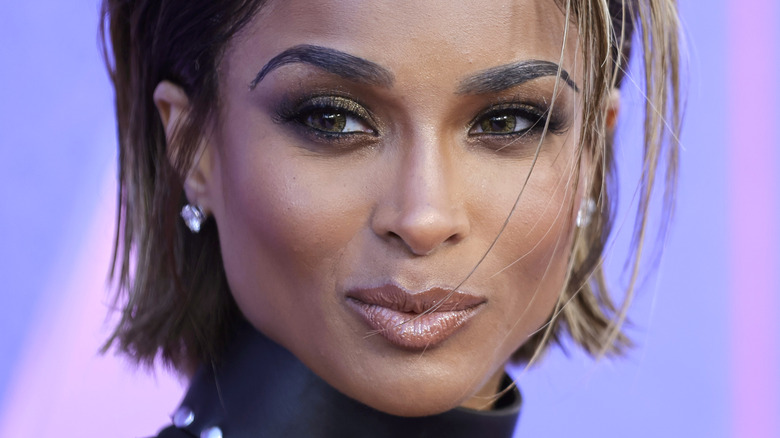 Frazer Harrison/Getty Images
Ciara and her husband Russell Wilson are preparing for a big and exciting move. Wilson has had an impressive career in the NFL, but the road to success wasn't always easy. Throughout his college career, the rising athlete had exceptional stats and although he finished strong, many football scouts expressed concern over his height, according to Bleacher Report. A quarterback under six feet was a major issue for many people — that was until the Seattle Seahawks gave him a shot. In 2012, they drafted him as the 75th pick in the third round, per Bleacher Report, and also scored their first winning season in five years — proving he had talent despite his height, per Yahoo!. 
During an interview with Kevin Hart on LOL Network's "Cold as Balls: Cold Call" series, Wilson opened about what he was going through at that time and some of the extreme measures he took to appear taller. "I was going to try to put some socks under these feet and try to get a couple extra inches," he explained. "I had my hair all tall, and I had it all gelled up. And I'm thinking to myself, 'Man, I'm going to be a good 6-foot, 6-foot-1 with this hair.' This hair is growing long." 
Wilson has since then had a record-breaking career and after 10 seasons with the Seahawks, he is moving on to the next chapter in his life.
Russell Wilson is heading to Denver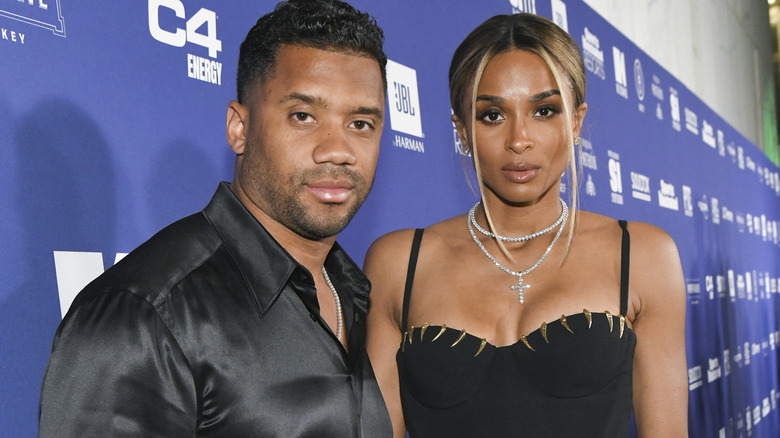 Rodin Eckenroth/Getty Images
From Seattle to Denver! According to sources, Russell Wilson signed off on his no-trade clause and passed his physical, which means he is officially being traded to the Denver Broncos, per ESPN. The outlet there were talks of him getting traded and the Super Bowl champion made it very clear that Denver was his top choice. According to the New York Post, the move makes sense considering the team was in search for a reliable quarterback ever since Peyton Manning retired. While that may be true, Seahawk fans aren't too happy. 
"Today has been a lot to take for fans of the Seattle Seahawks. Two of the best players in franchise history gone like that," one person tweeted. "As of March 8th 2022 I am no longer a Seattle Seahawks fan any longer. Us hawk fans will forever remember this dark day in our history," another wrote. Meanwhile, the Denver Nuggets are pleased to welcome Russell Wilson and his family. "Wow. We really get to be neighbors with Ciara," the basketball team tweeted. 
Wilson has managed to accomplish so much during his time with Seattle having "passed for 37,059 yards, 292 touchdowns and 87 interceptions, and made 144 consecutive regular-season starts from 2012-2020," per Fox Sports. Wilson also passed Peyton Manning's record and has the most wins by a quarterback through their ninth season, according to Bleacher Report. No word from Ciara yet, though.