Katherine Heigl Opens Up About Postpartum Weight Loss Journey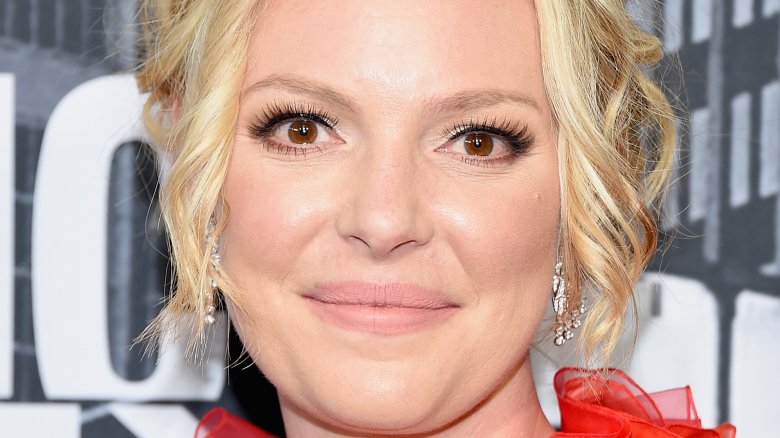 Getty Images
Katherine Heigl just got real about her post-pregnancy weight loss.
The former Grey's Anatomy star recently opened up about how her body has changed in the seven months since giving birth to her son, Joshua Jr. In her August 4, 2017 blog post titled "Baggage: My Postpartum Weight Loss Journey," she revealed her 50-pound weight gain during her pregnancy.
"I had moments of sheer panic that I'd never be able to lose it all. I had hoped to only gain 25-30 pounds like my mother during her pregnancies but found that just wasn't possible for me," the Emmy-winning actress candidly wrote. "At a certain point, probably around 4 months I gave up the struggle and tried instead to respect my body's needs and trust my instincts."
As Heigl noted, while she "miraculously" lost 30 of those 50 pounds only 10 days after giving birth, she has struggled to keep off the remaining 20. However, the Doubt actress has been taking things slowly and practically, making sure she eats healthy, exercises three times a week, and repeats daily mantras to aid her weight loss. 
"Mine is 'I am easily, with good health, inspiration, grace and gratitude losing weight faster than I can even imagine with harm to none.' Then I say my gratefuls," she explained. "Thanking my body for its perfect health, strength, limberness, vibrancy, youthfulness and beauty."
"There was something about my pregnancy and post pregnancy body that instilled a sense of body pride in me and a freedom from body shaming that has been such a persistent part of my life for so long," Heigl continued. "It was the most natural and healthy thing in the world to put on weight during my pregnancy and allowing my body to shed it slowly, gracefully and healthfully feels...good."
As Nicki Swift previously reported, Heigl, 38, and her musician husband, Josh Kelley, 37, announced they were expecting their third child, baby Joshua Jr., in June 2016. The two had previously adopted their daughters Naleigh, 9, from South Korea in 2009 and Adelaide, 5, domestically in 2012. The cute pair married in 2007, and their adorable family of five now resides in Utah.