Report: Amber Rose To File Restraining Order Against Ex Wiz Khalifa's Mom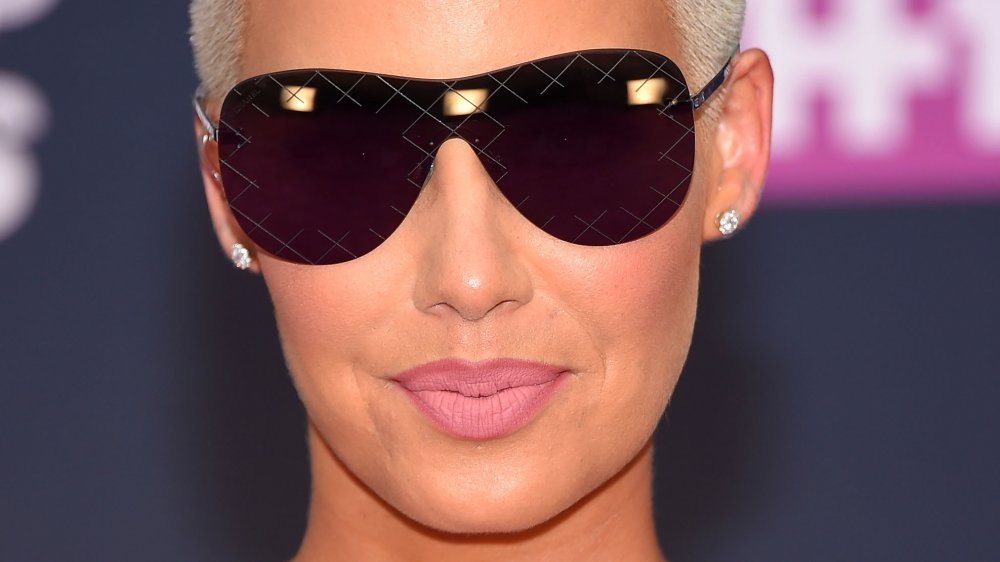 Getty Images
Things don't sounds too pleasant between Amber Rose and her ex-husband's family.
TMZ reports that Rose, 33, is about to file a restraining order against Wiz Khalifa's mother, Katie Wimbush-Polk. Sources told the gossip rag that Rose is "furious" with Wimbush-Polk, who sued Rose for defamation after the model allegedly called her "unfit" to care for her grandson.
According to the Washington County Observer-Reporter, the lawsuit stems from a phone call, in which Rose may have accidentally fired off on a long, expletive-ridden rant to the young niece of Wimbush-Polk's friend. A lawyer for Wimbush-Polk later claimed that Rose "impute(d) criminality," which, Wimbush-Polk alleges, is "incompatible with her status as a grandmother and her status as a volunteer mentoring at-risk youth."
However, TMZ's sources note that Rose believes Wimbush-Polk's lawsuit is motivated by revenge, as Khalifa's mom is allegedly still sore about her son's split from Rose.
Rose reportedly seeks a restraining order against Wimbush-Polk to force her to stay away from both her and her 4-year-old son, Sebastian, whom she shares with Khalifa.
After meeting online, Rose and Khalifa married in 2013. Just one year later, they filed for divorce, agreeing upon a settlement in June 2016.