Did Brittany Murphy Leave Simon Monjack Anything In Her Will?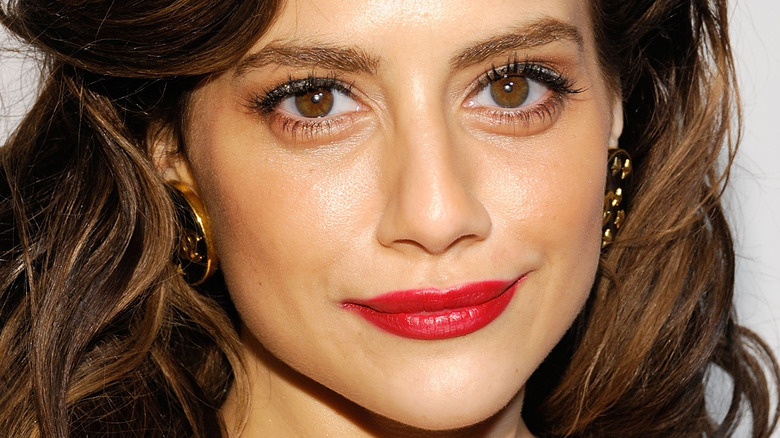 Michael Tullberg/Getty Images
In 2009, Hollywood was rocked by the shocking news that "Clueless" actor Brittany Murphy had suddenly died. She had starred in a series of hits, like "Girl, Interrupted," "8 Mile" alongside Eminem, "Little Black Book," and the delightful rom-com "Just Married" with Ashton Kutcher. The autopsy report determined the cause of death to be pneumonia exacerbated by anemia. A combination of over-the-counter and prescription drugs in her system may have also contributed, per the Daily Mail.
At the time of her death, she had been married for two years to producer, director, and screenwriter Simon Monjack – a union that sparked rumors of distrust, fiscal irresponsibility, and infidelity. TMZ reports that Monjack had two secret children, and was paying child support in an unorthodox manner. According to Murphy's business manager Jeffrey Morgenroth, Monjack had pilfered his wife's money to excess in the months before she passed. "There were huge amounts of money in [Murphy's] pension plan and bank account, and all of that's gone," he told People in 2010. "I would see it on the statements. There was money being withdrawn by Simon, hundreds of thousands."
Did Murphy know about these alleged indiscretions enough to alter her will? We investigate.
Brittany Murphy's will has one glaring omission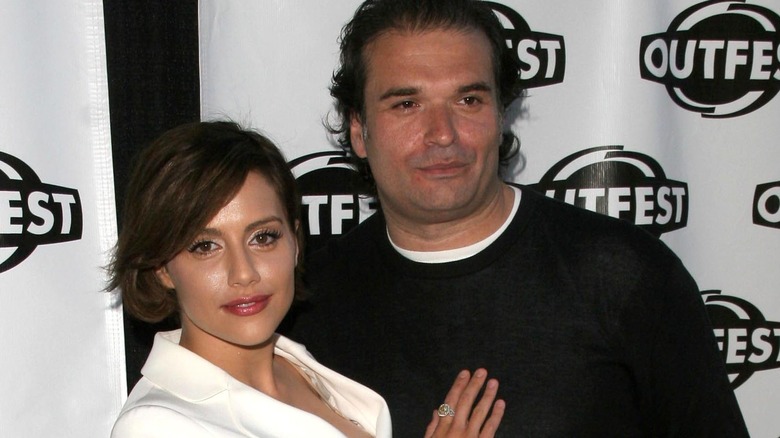 s_bukley/Shutterstock
It's impossible to know if Brittany Murphy knew that her husband, Simon Monjack, was draining her bank account, but what we do know for sure is that she left him out of her will. Years before she was married, she wrote a handwritten will, stored safely by her manager, that explicitly bequeathed her entire estate to her mother, Sharon Murphy, per TMZ. Handwritten wills are known as "holographic," so although there's no chance Murphy appeared at the reading of the will à la Michael Jackson, it does make it legally binding nonetheless. 
As it happens, this came as no surprise to Monjack. He was in fact fully informed of his exclusion from the will. He told TMZ in March of 2010 that the last will and testament explicitly read, "I am married to Simon Monjack who I have intentionally left out of this will."
Murphy's mother Sharon reportedly inherited $10 million plus a sprawling Hollywood Hills home that had previously belonged to both Madonna, and another famous "Brit," Britney Spears, who lived there with Justin Timberlake when they were a couple. However, the story doesn't end there. Six months after Murphy passed, Monjack died. Did he die from a broken heart? According to the autopsy, the official reason is even more shocking. Monjack died of the exact same condition as his late wife: pneumonia and anaemia — although he did not have any drugs in his system like Murphy did at the time of her death.
Conspiracy theories swirl over their deaths to this day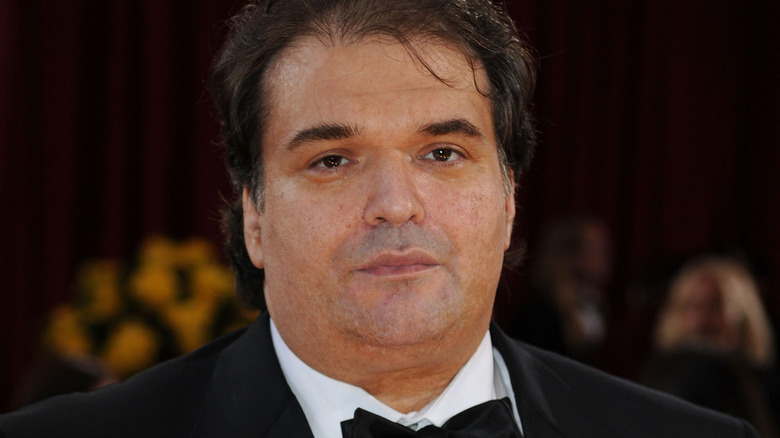 Frazer Harrison/Getty Images
After Simon Monjack died in May 2010, six months after Brittany Murphy's death, rumors swirled that, considering they died of the same respiratory illness, perhaps their deaths were caused by deadly mold in their home. Before his death, Monjack had even ordered a full inspection of his house to determine if deadly mold was present. That inspection didn't find any. Adding to that, the toxicology report by the Los Angeles County assistant chief coroner determined that mold wasn't a factor in either of the couple's deaths. 
In 2021, Mama Murphy had to once again publicly confront the tragic circumstances of her daughter and son-in-law's death when HBO Max dropped a two-part documentary on their deaths, entitled, "What Happened, Brittany Murphy?" The investigative doc explored some of the rumors concerning their demise, including the suggestion that Monjack had poisoned his wife, and that Sharon and Monjack had an affair (first of all, ew). Sharon publicly denied both suggestions. In 2020, she sold the home Murphy bequeathed her for a whopping $12.2 million. Despite all the true crime elements to their tragic story and conspiracy theories that swirl to this day, the only thing we know for sure is that both Murphy and Monjack died before their time.