Inside Source Reveals How Queen Elizabeth Truly Feels About Being The Center Of Attention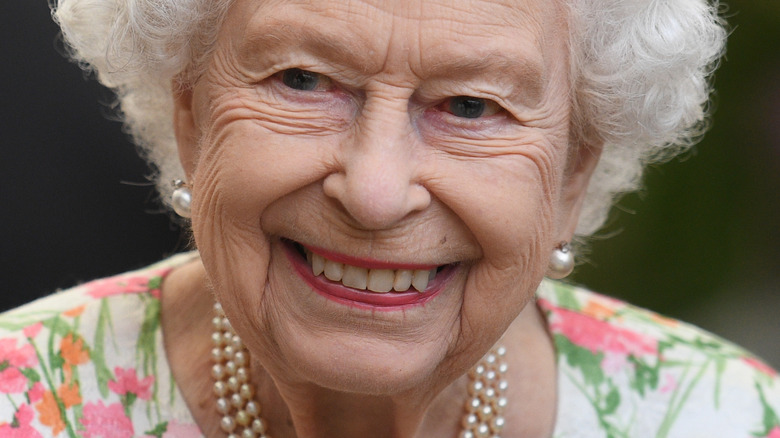 Wpa Pool/Getty Images
We may receive a commission on purchases made from links.
Following the death of King George VI after a failed lung operation in February 1952, his daughter Queen Elizabeth began her reign, which still stands today. In 2015, she out-ranked her great-great-grandmother, Queen Victoria, and gained the title as the longest-ruling monarch in British history. From spending 70 years ruling the United Kingdom and devoting her life to service, she's become one of the most well-known and respected individuals around the world, per The Royal Household's official website. 
The Queen's extraordinary life was rocked in April 2021 after her longtime husband, Prince Philip, the Duke of Edinburgh, died at Windsor Castle. Being that their iconic love story ruled the U.K. for nearly 70 years, his passing would be the end of an era. But showcasing her unmatched strength and dedication to her royal duties, The Guardian reports that Elizabeth returned to her work within four days of husband's death. Even though she's gotten used to being the center of attention for decades, it appears being in the spotlight is not Her Majesty's preferred cup of tea.
Queen Elizabeth prefers to stay out of the spotlight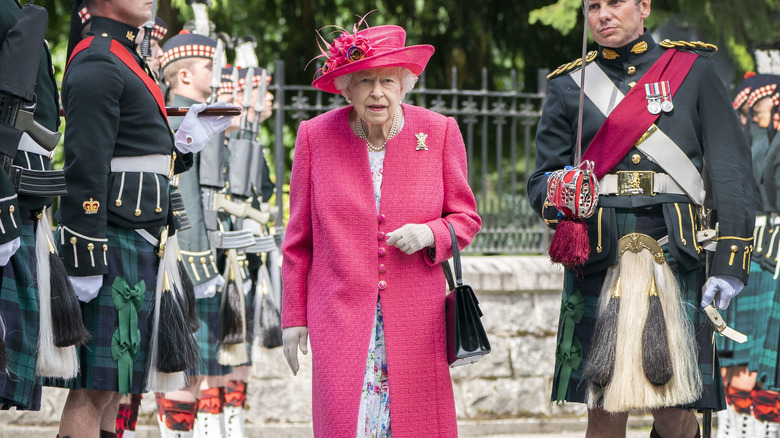 Wpa Pool/Getty Images
Even after appearing at a countless number of royal events throughout her 70-year reign as face of England, Queen Elizabeth reportedly still doesn't like the attention that comes her role. The monarch has always thrived off supporting "moments for people and communities to come together," a royal family insider noted to People. But "the limelight" that comes with the recognition of service is not something Her Majesty "directly enjoys." In just a few months the queen will find herself center-stage once again to commemorate her mark as the U.K.'s longest-reigning monarch. The Platinum Jubilee celebrations are open to the public and are set to take place in June. 
When writing the book "Long Live the Queen," British culturalist Bryan Kozlowski told Good Housekeeping he wanted to talk about how the world is "still lucky enough" to have Elizabeth "as a living example of what it looks like to stay vibrant under decades of enormous pressures and responsibilities." Even though she's never wanted the fame that comes with being the queen, Kozlowski explains her "unique way of thinking" is what makes her the majorly popular, "down-to-earth woman she is today." He adds that Elizabeth's success has always stemmed from her strong upbringing, saying she's always "approached life very differently."