Inside Tom Hardy's History With Addiction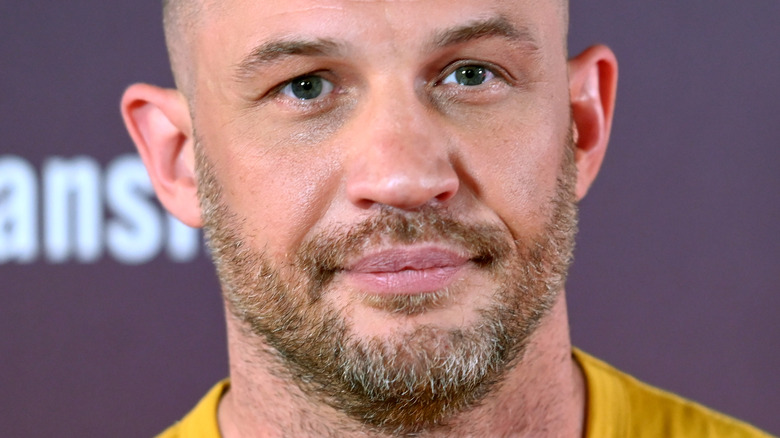 Dave J Hogan/Getty Images
Trigger warning: This article contains content regarding substance abuse.
Tom Hardy has brought us some of the best movies to date. "Black Hawk Down," "Inception," "The Dark Knight Rises," and "Venom" are just a few of the classic films the London-born actor has starred in, per IMDb. At a young age, he dealt with a lot of inner demons and despite the struggles he faced, Hardy went on to study acting at the prestigious Drama Centre London, per Biography. 
Hardy spoke to IGN about his time there and described how intense his training at the school was. "When other schools would be doing, sort of, 30 hours, we were doing 60," he said. "And we'd be doing stuff that would prepare you in a very different way. It was a school that catered very differently to each independent, individual need." Although he was taking the necessary steps to become an actor, it was his undeniable talent that landed him the role of Twombly in his very first major film "Black Hawk Down," per IMDb. But while that movie helped kickstart Hardy's career, his troubled past followed him into his adulthood and ultimately affected him going forward.
Tom Hardy's addiction began in his youth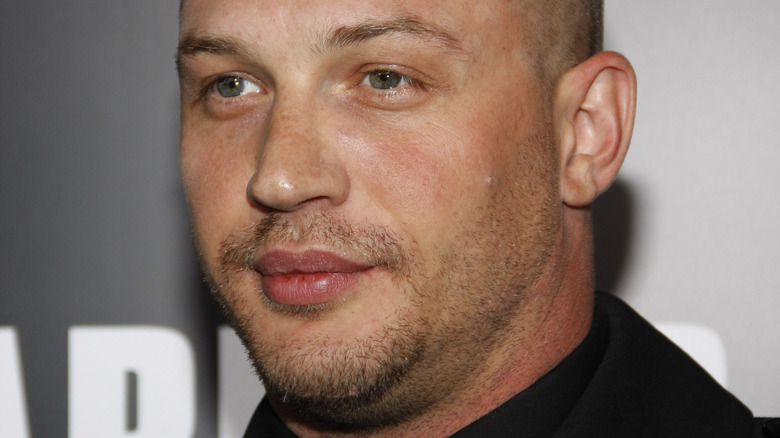 Tinseltown/Shutterstock
Tom Hardy has a history of alcohol and crack cocaine addiction that goes back to when he was in school and continued into his mid-20s, according to the Mirror. In an interview with the outlet, the actor opened up about pursuing his career while being addicted to drugs. "I didn't want anyone to know I was out of control, but I couldn't hide it," he said. "Eventually, the body gives up. I was completely kaput. I was lucky I didn't get hepatitis or AIDS." He also revealed how hard it is to stay on the right path after relapsing several times. "It doesn't matter how well I am doing, I'm only that far away from f*****g it all up."
Hardy — who has been clean for several years — shared some of his darkest moments with Essentials magazine and recalled a time in his life where he was willing to give up the closest person to him to get his hands on some drugs (via People). "I would have sold my mother for a rock of crack." The outlet further reported that the "Mad Max: Fury Road" actor is "lucky to be alive" and explained what prompted him to get clean. "I was told very clearly, 'You go down that road, Tom, you won't come back. That's it. All you need to know,'" Hardy said. "And that message stayed with me clearly for the rest of my days."
Tom Hardy is sober and loves being a father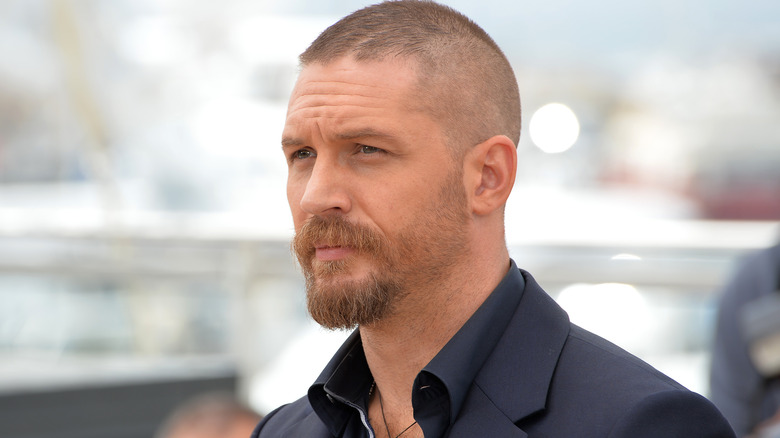 Featureflash Photo Agency/Shutterstock
Following Tom Hardy lives life with purpose and does so by staying sober. "I've been sober longer than I'd been drinking now. It's a nice place to be," he told GQ.  "But I don't turn my back on it — it doesn't mean for one minute it can't bite me in the a**. I've been through things like divorce, court cases, and whatnot, all really sort of homely stuff. It's not very glamorous," Hardy added. 
In 2009, he met his wife Charlotte Riley while on set of "Wuthering Heights" and, after years of dating, they got married in July 2015, per YourTango (via Yahoo!). The couple share two children together and during an interview with Hello! he spoke about what it means to him to be a parent. "Being a father has given me the kind of purpose that makes you think more carefully about how you live your life," he said. "I made a lot of mistakes and I put my mum and dad through a lot because they were so worried about me. I take great pride in being a father and make sure I'm there for him and helping him as he makes his way in the world."
If you or anyone you know is struggling with addiction issues, help is available. Visit the Substance Abuse and Mental Health Services Administration website or contact SAMHSA's National Helpline at 1-800-662-HELP (4357).