This Is How Amanda Seyfried Got Discovered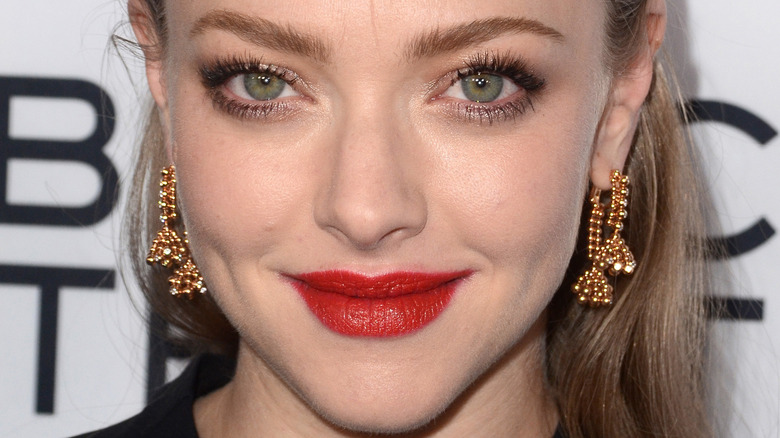 Kathy Hutchins/Shutterstock
It's no secret that "Mean Girls" and "Mamma Mia" star Amanda Seyfried has some serious acting and singing chops. She hit all the high notes in "Les Miserables," terrified the snot out of us in "Chloe," and made us yearn for old Hollywood in "Mank." However, her road to stardom wasn't exactly a straight line (it never is!). She didn't come from a showbiz family, and she didn't exactly train as an actor. So how did this shy gal from Allentown, Pennsylvania end up as one of the top leading ladies in Hollywood? 
As she sang in "Mamma Mia," "I ask in all honesty / What would life be? / Without a song?" and that's exactly where her priorities lay as a little girl. Singing was her first love, and as a teen she actually studied to become an opera singer with a Broadway coach! "Singing was something I always thought I'd pursue," she told Cinema.com in 2008. "I had lessons from the age of 11 to 17. I trained with musical theatre and did show tunes ... then when I was 15 I started learning arias in different languages."
The "Dear John" star loves to reminisce about those days on her official Instagram; she recently posted a #FlashbackFriday of herself as a child, backstage in costume for her first role ever in "A Christmas Carol" at a community theatre. Yes, that costume is extra, but it was all leading somewhere. 
Amanda Seyfried started out modeling, but not on a runway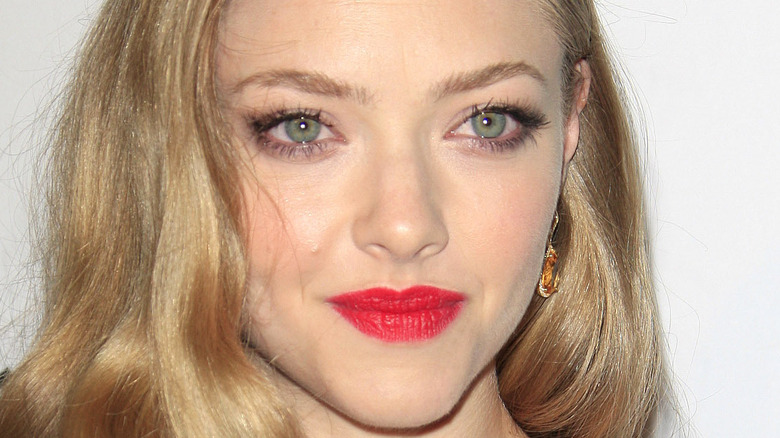 Joe Seer/Shutterstock
While she was honing her vocal skills, a young Amanda Seyfried also took up modelling. You'd think someone with her rare and stunning beauty would be walking the runway for some of Paris' most iconic fashion houses like Givenchy or Yves Saint Laurent. But alas, this Pennsylvania lass had more humble beginnings striking a pose. You might remember author Francine Pascal for her fun YA series like "Sweet Valley Twins," and "Sweet Valley High." When she dropped her new heroine, Victoria Martin, for a series of books, young Seyfried became the series cover model. You can still find her book covers today, where she looks like she's either drowning in pink, or like she went a little bonkers with the hair crimper.
It might not seem uber-glam by today's standards, but the "Letters to Juliet" star told iNews in 2018 that it gave her a huge confidence boost "just because it was glamorous and because people let me." She added, "I was made fun of at school for being pale and ugly." Well, we bet those "mean girls" are eating their words now.
All those modelling gigs initially didn't seem to be adding up to much, but her next series of gigs would take her to another level. 
The soaps came a-calling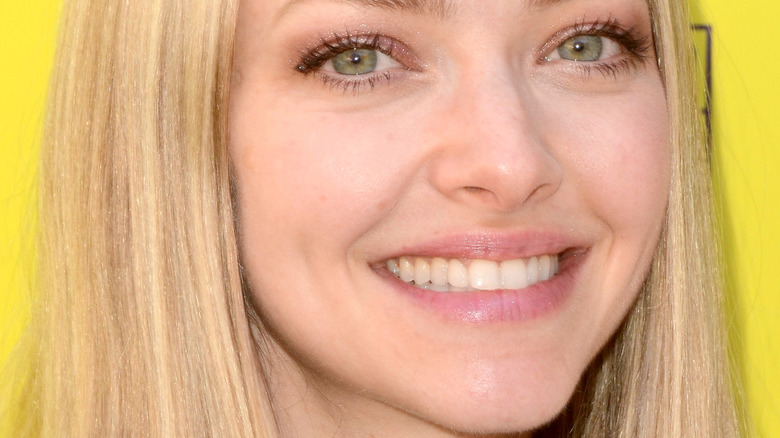 Kathy Hutchins/Shutterstock
It is literally every woman's dream to simply be near People's Sexiest Man Alive, Michael B. Jordan (*does the math* yup, that checks out), and Amanda Seyfried got the chance when she was cast opposite him on the long-running soap "All My Children" for the 2002-2003 season. She previously had a role in "As The World Turns" for the 2000-2001 season, so by this point her transition from YA cover model to actor was starting to bear fruit. Still, she felt like her craft needed more polishing.
"I started soap operas," she told Self in 2010, "which I ended up doing like, two days of work on, when I was 15. I wasn't ready, I was bad. I was really insecure." But little did she know "Mean Girls" was about to come a-calling. Seyfried decided to enroll in college, but as she told the outlet, she didn't even attend one class before stardom rolled up to her doorstep.
"I enrolled at Fordham University, and I didn't show up to my first class," she explained, adding that it was at that moment she got a call to screen test for the Tina Fey high school romp. "I was on the phone with both of my parents. My dad was like, 'Just leave!' My mom said, 'No, no, no, go upstairs! Find your class!'" She continued, "I never saw myself going to college, so I went home. And I got the call to do 'Mean Girls' that week." The rest, as they say, is history.