The Behavior Of Kimora Lee Simmons' Estranged Husband Is Truly Disturbing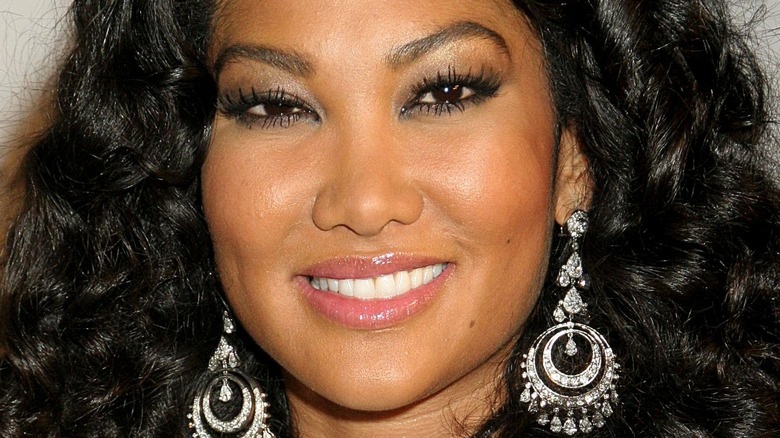 Everett Collection/Shutterstock
While Kimora Lee Simmons may be known best as the founder of the early 2000s clothing brand Baby Phat, she has also been in the headlines for her relationships. Per People, Kimora was married to hip-hop mogul Russell Simmons from 1998 to 2009, during which she welcomed two daughters with him, and expanded her business empire. At the time, the couple cited irreconcilable differences as the reason for their split, according to TMZ.
Though both said that they would amicably raise their children together, Russell sued Kimora for fraud in 2021, accusing his former wife — and her husband Tim Leissner — of transferring nearly 4 million shares from their energy drink company to help pay off Leissner's legal fees, per People. In 2018, Leissner pleaded guilty to money laundering and had to pay $44 million to avoid time behind bars.
Kimora denied the allegations and shot back at Russell for "extortive harassment," per The Blast. And while their legal issues remain ongoing, Kimora has been caught in another scandal involving Leissner, with whom she married in 2014. Leissner is currently testifying for the bribery trial of his Goldman Sachs colleague and revealed the disturbing way he managed to get in a relationship with Kimora.
Tim Leissner sent fake emails to Kimora Lee Simmons during their courtship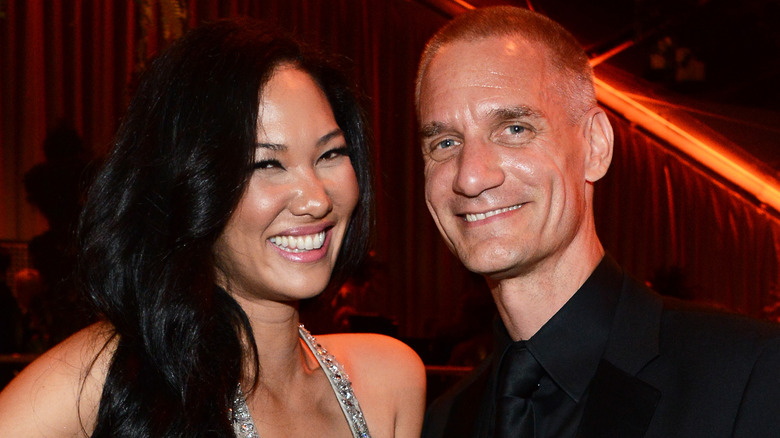 Araya Doheny/Getty Images
Kimora Lee Simmons' husband Tim Leissner admitted under oath that he spoke to her via email for years while posing as his ex-wife, Judy Chan, in order to convince the model and businesswoman that he was divorced. According to Bloomberg, Leissner initially wrote the emails to prove that his marriage to Chan was over, but continued to send them to Kimora over a span of years. Contents in the emails included vacation plans and meetup invitations from Kimora, which Leissner (posing as Chan) declined. He also made up an excuse, saying his entire family got into a car accident, when Kimora asked Chan to visit her. 
During the trial, opposition lawyer for former Goldman Sachs banker Roger Ng grilled Leissner, asking if he lived a fake life. "The correspondence yes," Leissner responded. "But an entire life may be too far." Besides writing fake emails, Leissner also admitted he forged divorce documents to marry Chan and Kimora.
Although it remains unclear whether Kimora knew about his behavior ahead of the trial, a source tells TMZ that Kimora now has an estranged relationship with her husband.