Harvey Weinstein's Wild Comments About M&Ms Have Resurfaced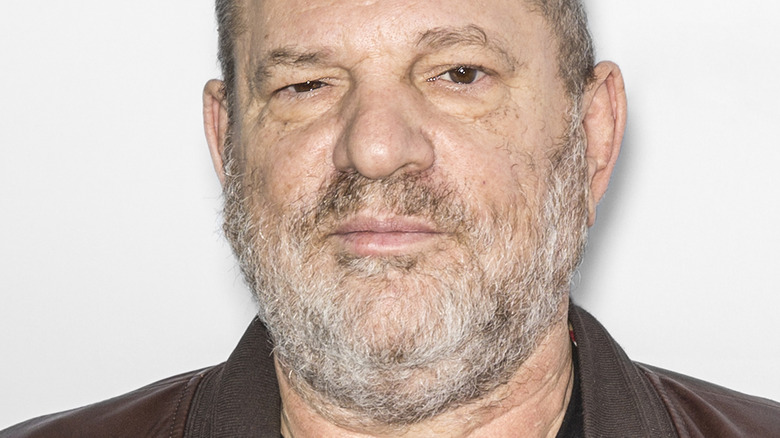 Ovidiu Hrubaru/Shutterstock
It would seem Harvey Weinstein's sweet tooth is a recurring troublemaker for the disgraced mogul. But first, let's back it up. Weinstein was sentenced to 23 years behind bars on a rape and sexual assault conviction in February 2020, has been awaiting trial for further charges at a Los Angeles jail. It was there that Weinstein was caught with contraband Milk Duds in November 2021, per records obtained by Variety. Discovered during a search after Weinstein met with one of his attorneys, the Milk Duds were confiscated, with Weinstein receiving a reprimand from jail guards. (Since the incident, Variety reported that guards would be searching all his attorneys' possessions on future visits.)
Apparently — at least according to Weinstein and his attorneys during their apologies — the film producer has otherwise displayed good behavior in the big house. "From what we've learned, this was the first and only time Mr. Weinstein was accused of violating the rules," attorney Mark Werksman told Page Six. "This was an innocent misunderstanding," Weinstein himself told Variety in a statement. "It will not happen again. I have been a model inmate, following the rules and regulations and I am sincerely sorry."
Before Harvey the Good Inmate, however, there was a time when Weinstein's fondness for chocolate confections was the subject of another odd story — the alleged reason behind his reputation as a Hollywood bully.
Harvey Weinstein allegedly ate M&M's off the floor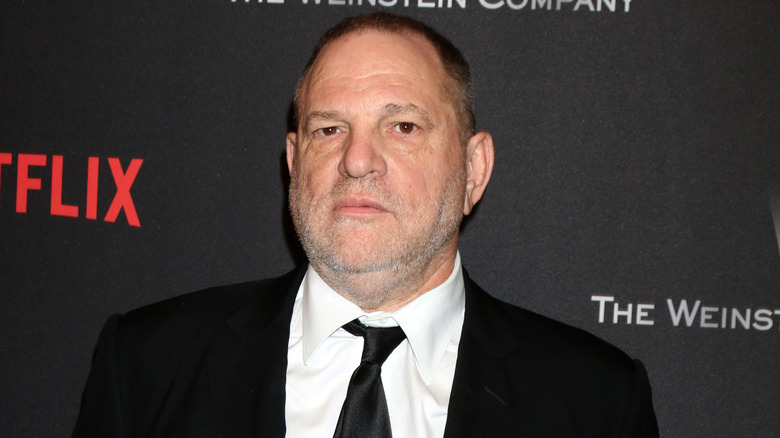 Kathy Hutchins/Shutterstock
Harvey Weinstein once blamed his much-reported ill temper on, yes, M&M's. In 2004, while speaking to New York Magazine, Weinstein volunteered a peculiar defense, telling the outlet, "I used to read about myself. They'd say, 'He has a temper' or 'He's a bully' or something like that, and it always bothered me." Weinstein claimed the problem was "the relationship to sugar in my body," chalking it up to him skipping meals and eating M&M's to compensate. "I would just eat M&M's all day, sweets, you know, for what I thought was energy ... And what happened was the glucose level would go from 50 to 250 in my case. It's not in everybody's case. Some people handle sweets better." Hmm, okay. After a doctor diagnosed him with adult-onset diabetes, Weinstein told the outlet at the time, "[F]or the last two, three years, as soon as I started to recognize the sugar thing, there have been no outbursts." Well, whew.
Interestingly, "Hoodwinked" filmmakers Brian Inerfeld and Tony Leech — when filing a legal claim against Weinstein in 2011 — seemingly corroborated Weinstein's relationship with the sugar-coated candies. Per the duo, Weinstein once allegedly "attempted to consume an entire bowl of M&M candies" at a film screening, spilling them on the floor after people concerned for him protested (via the AV Club). They then detailed that Weinstein, undeterred, allegedly ate the M&M's off the floor on his hands and knees. Just ew.