Taylor Swift Takes Stand In Groping Lawsuit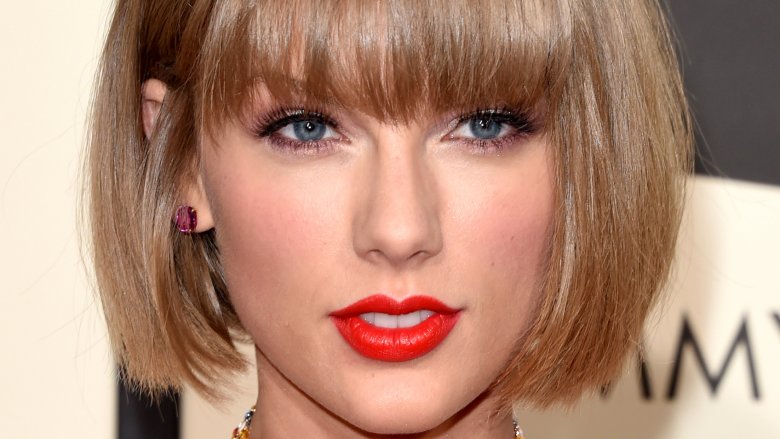 Getty Images
Taylor Swift took the stand on Thursday, Aug. 10, 2017, in her groping lawsuit against DJ David "Jackson" Mueller. 
According to Page Six, the pop superstar called the groping, which allegedly took place as the two posed for a photo during a 2013 meet-and-greet, a "devious and sneaky act."
"It was a definite grab," she told the eight-member jury in Denver, Colo. "It was a very long grab. He stayed latched on to my bare a** cheek as I moved away from him visibly uncomfortable."
"It was a very shocking thing that I have never dealt with before," the "Blank Space" singer continued. "After this happened, it was like a light switched off my personality."
As the publication noted, Mueller's lawyer, M. Gabriel McFarland, claimed that Swift, 27, could have taken a break from the photo-op after the alleged grope occurred. To which Swift heatedly responded, "And your client could have taken a normal photo with me."
As Nicki Swift previously reported, Swift's mother, Andrea, gave an emotional testimony on Wednesday, August 9. According to People, Andrea told the jury, "[Taylor] was really shaken, she was humiliated, she was horribly embarrassed because he grabbed her bare a**." She then admitted that the incident made her "upset to the point of feeling like I wanted to vomit and cry at the same time."
"I did not want every interview from now on to have to make her include what happened to her. I did not want her to have to live through the endless memes and GIFs that tabloid media and internet trolls would come up with," Andrea added. "We absolutely wanted to keep this private, but we did not want him to get away with it. He sexually assaulted her."
In 2015, Mueller, a former KYGO radio DJ, filed a lawsuit against Swift, claiming that she had falsely accused him of assault and was responsible for him losing his job. He is seeking $3 million in damages. Swift later countersued, and is seeking just $1 in damages for assault and battery.