Why BTS' Latest Concert Looked Completely Different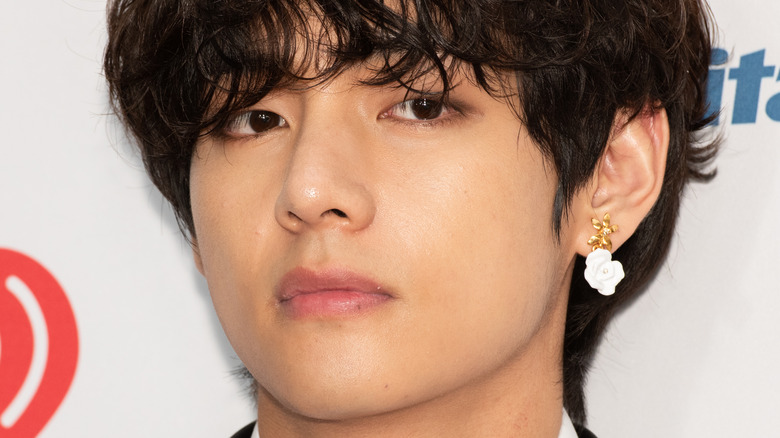 Silvia Elizabeth Pangaro/Shutterstock
Live music is finally a thing again, which means music lovers everywhere can relish in the sounds of concert performances. For fans of K-pop group BTS, that means an opportunity to once again see the boyband in-person.
BTS made their triumphant return to the stage with a performance in South Korea, their first in the country in over two years, according to Variety. The group previously wrapped their massively successful "Love Yourself: Speak Yourself" world tour at the Jamsil Olympic Stadium in Seoul in 2019, and returned to the area following a brief hiatus.
The group's "BTS Permission To Dance On Stage – Seoul" show is the largest concert approved by the South Korean government since 2019, according to The New York Times. Fans of the "Butter" singers, who may have been looking forward to the vivacious and lively BTS concerts the group has been known for, were met with a new set of concert protocols enacted by the South Korean government.
BTS fans had to follow new COVID protocols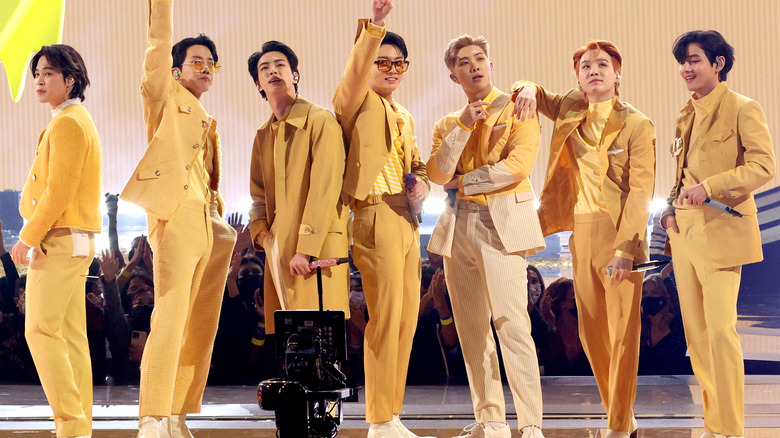 Kevin Winter/Getty Images
Fans of BTS found themselves dancing a bit differently at the band's concert in South Korea. In a statement provided to TMZ, BTS' management company, Big Hit Music, outlined a new set of COVID guidelines for concert attendees.
"Cheering loudly, yelling, chanting and standing up during 'BTS Permission To Dance On Stage – Seoul' is strictly prohibited according to government guidelines," the statement read. Instead, the venue provided the 15,000 concertgoers with paper clappers to use during the group's set. The outlet also reports that fans were able to use the clappers to create synchronizing claps during the band's performance – because why not? Fans that attended the group's show in Seoul, admit the clappers provided weren't that bad. "This clapper gave all it had," a fan tweeted, along with a photo from the show.
BTS has become known for their record-breaking concerts. Their "Permission to Dance On Stage" residency at the So-Fi Stadium in Los Angeles grossed $33.3 million and was the largest box office draw since 2012, according to Billboard.