Meghan McCain Has Some Pointed Advice For Kim Kardashian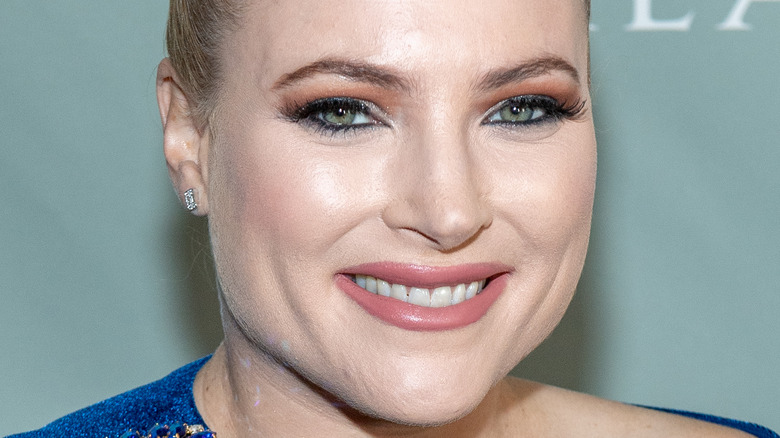 Roy Rochlin/Getty Images
Kim Kardashian has recently found herself in some pretty hot water. The reality star is extremely well-known for her social media presence, plus her lucrative makeup and shapewear brands have earned her a spot on Forbes' World's Billionaires List. But most people would argue Kim only shot to fame thanks to her high-profile lawyer father Robert Kardashian and a certain tape leaking out, which certainly helped the Kardashian name become recognizable and led to "Keeping Up with the Kardashians" reality show.
So when Kim recently spoke to Variety, people did not appreciate what she had to say about making money. "I have the best advice for women in business," Kim told the outlet. "Get your f**king ass up and work. It seems like nobody wants to work these days." Sure, Kim has a valid point, but as someone who comes from a famous family, she's probably not in the best position to offer advice to working women, especially in these times.
People slammed her comments on Twitter, and one alleged former employee of Kim's went viral for her claims of a toxic work environment, the very same thing Kim denounced in her Variety interview. Now, conservative TV personality Meghan McCain has offered up her own advice to Kim.
Meghan McCain called Kim Kardashian's comments 'tone-deaf'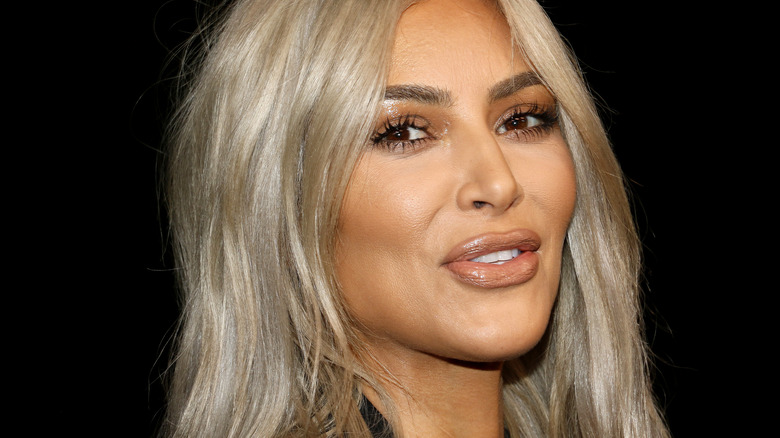 Tinseltown/Shutterstock
In a column for Daily Mail, Meghan McCain has some words of wisdom for Kim Kardashian. Meghan, who is the daughter of former U.S. Senator John McCain, said she understands what it's like to come from a famous family and to have your achievements chalked up to nepotism. But, Kim should've known better and needs to recognize her privilege, Meghan argued. "The unique experience of having successful or famous parent breeds specific and special opportunities not available to the vast majority of people, and particularly to those born into poverty," she wrote.
The former "The View" host went on to write how Kim's comments were "tone-deaf" in the wake of the U.S.'s inflation prices, the Covid-19 pandemic, and an impending global war. "All of these factors impact everyone's success," she added. Meghan signed off her column with some words of advice for the star: "I would advise Kim to try and continue growing and morphing with the times. I would encourage her to be humble and self-aware enough to realize that she is the embodiment of the one percent."
Meghan isn't the only famous face to have an opinion on Kim's comments. Actor Jameela Jamil took to her Twitter to write, "I think if you grew up in Beverly Hills with super successful parents ... nobody needs to hear your thoughts on success/work ethic. This same 24 hours in the day s**t is a nightmare. 99.9% of the world grew up with a VERY different 24 hours."