Blanca Blanco Confirms What We Suspected All Along About Brad Pitt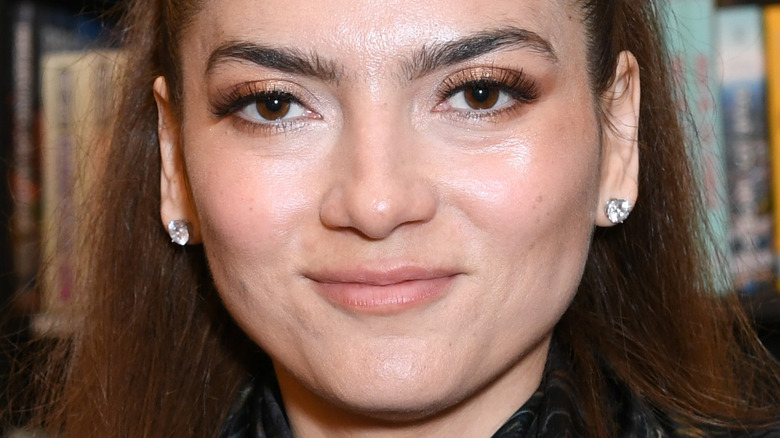 Jc Olivera/Getty Images
On the nice list! Marketing her new memoir, Blanca Blanco is putting it all out there regarding her time in Hollywood and her interactions with other celebrities — including what Brad Pitt was like the first time they met.
The model and actor came to fame in 2008 with her role in the feature film "Dark Reel." Since then, Blanco has enjoyed a long career on- and off-screen, starring in films such as "Teen Star Academy" and "Mission Possible," per IMDb, while also walking in fashion shows during Paris Fashion Week. Now, in her new book, titled "Breaking The Mold," the actor and model is revealing what the ladder to stardom really looks like.
From being abused by her father as a child to being sexually assaulted in her 20s by a pretend movie producer, Blanco's bestselling book discusses how Blanco overcame the struggles she endured and ended up flourishing in Hollywood, getting to meet some of the biggest stars, per the Daily Mail. Now, at her book signing events, Blanco is dishing on some of those celebrities she has met, including whether Brad Pitt's good looks come with a good attitude.
Brad Pitt was a 'gentleman,' according to Blanca Blanco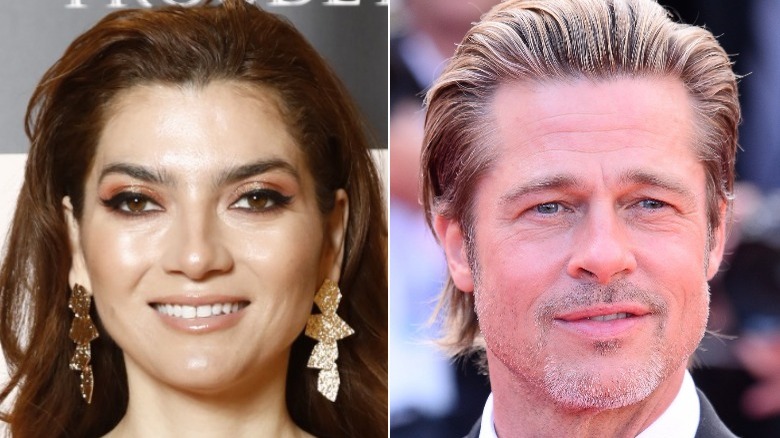 Julien M. Hekimian/Getty & Isaaack/Shutterstock
During a book signing event at Chevalier's Books in Los Angeles, Blanca Blanco held a question and answer segment regarding her life, her new book "Breaking The Mold," and her run-in with Brad Pitt.
Blanco ran into the actor at a private party for "If Beale Street Could Talk" back in 2019. At the party, the two chatted it up and Blanco revealed that Pitt was "a gentleman" and "kind", per the Daily Mail, despite what was going on in his personal life. At that time, Pitt was in the midst of his divorce from Angelina Jolie, per TODAY, and was keeping a low profile, as the split turned messy regarding the custody of their six kids. 
Yet, despite what Pitt was going through regarding his relationship status, Blanco shut down any misconceptions that the two were flirting, given Pitt was newly single. "No, there was no flirting or romance, it was just a friendly conversation, he was unassuming and almost shy," she said. "But I can understand he has not really dated since he split from Angelina, so everyone wants to know who's next?" But even though that "next" person is not Blanco, who has been married to John Savage since 2008, it is good to know Pitt's as good of a guy as we all dreamed he'd be.