Kristen Bell Talks Fan Heartbreak After Chris Pratt, Anna Faris Split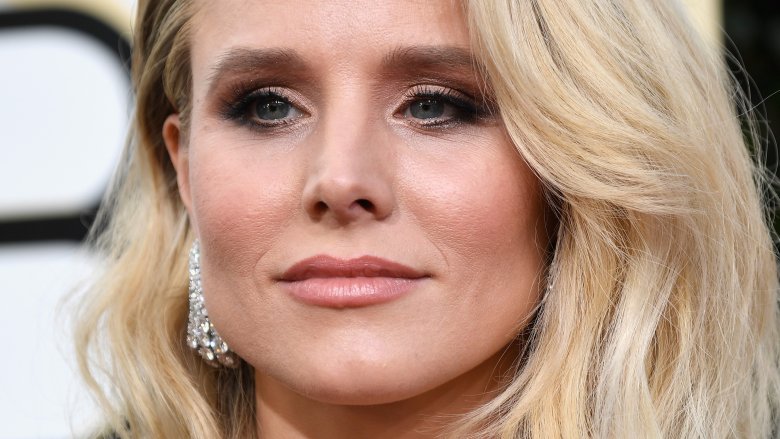 Getty Images
The Good Place star addressed Chris Pratt and Anna Faris' recent divorce announcement—and explained that fans really shouldn't feel heartbroken over it.
Speaking with E! News at the launch of Naked Juice's #DrinkGoodDoGood campaign on Aug. 10, 2017, Kristen Bell said, "I think there's a little bit of lack of acknowledgment about really loving something that was. If there are two people that decide not to be together, it shouldn't really be a heartbreak for everyone."
The 37-year-old, who's married to actor Dax Shepard, went on to explain, "You should say, 'Oh, they tried. But that doesn't discount the lovely years they had together.' If I ever get divorced, I'm still going to be like, 'Wow, I loved being married to that man.'"
Bell also noted that making a marriage work can be "really hard," admitting that she and Shepard go to couple's therapy. But she disagreed with the idea that celebrity and the entertainment industry caused problems in Pratt and Faris' marriage.
"I don't necessarily know that it's 'Hollywood' that gets in the way," the Veronica Mars actress said. "The reality is when you're working in this industry you're sometimes shooting a movie in China for four months. You're away from your family for four months. I think it's more the separation than anything that can weigh on people."
As Nicki Swift previously reported, Pratt and Faris revealed that they were divorcing on August 6, 2017. "Anna and I are sad to announce we are legally separating," Pratt wrote on Facebook. "We tried hard for a long time, and we're really disappointed."
Wonder what sparked the Guardians of the Galaxy star and the Mom actress to call it quits? Here are the real reasons Pratt and Faris split up.