Sinead O'Connor Slams Manager Following Release Of Troubling Video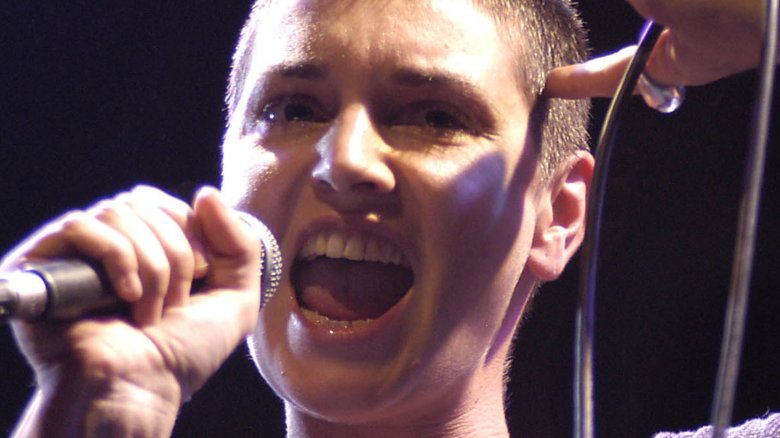 Getty Images
Irish musician Sinéad O'Connor has made some serious accusations against her former manager, Bruce Garfield. 
The "Nothing Compares 2 U" singer took to Facebook on Thursday, Aug. 11, 2017, penning a long, angry message directed at Garfield.
"Message for the identity thief, Bruce Garfield," O'Connor began. "What sick part of your head failed to hear that you are being prosecuted and sent to jail by me, for forgery and for facilitating my suicide four times as well as failing to act to save my life."
She warned, "STOP CONTACTING ME. STOP CONTACTING MY FRIENDS."
O'Connor then accused Garfield of entering her apartment without her permission and taking her property. She also informed Garfield that he'll soon be receiving a cease and desist letter and that her lawyer will be filing a complaint with the Edgewater, N.J. police department on her behalf, regarding Garfield's alleged "fraudulent behaviour, theft of [her] identity, and his facilitation of [her] suicide four times."
"You are going to jail. I will see you in court," O'Connor wrote, using all capital letters. "And on behalf of all artists who have been f***ed by managers like you, and are dead, I will be laughing as you are sent down."
"Now is that clear enough?" she added.
According to Billboard, O'Connor also told fans that she was staying in a "wonderful, loving" hospital after passing a kidney stone and noted that she was "back on depression meds and also meds for PTSD."
She also revealed that TV's Dr. Phil McGraw had even offered to fly to New Jersey to help her, which she thanked him for, admitting that she was "blown away" by his kindness.
O'Connor's post comes just one week after she published a troubling video, in which she described herself as suicidal and revealed that she suffers from three mental illnesses. In the Facebook video, she also told her fans that she was staying at a hotel in New Jersey, after being ostracized by her family in Ireland.
"Suddenly, all the people who are supposed to be loving you or taking care of you treat you like s***," a tearful O'Connor stated. "If it was me, I'd be gone, straight away back to my mom."
As Nicki Swift reported, days later, a message on her Facebook page—presumably left by Garfield, given O'Connor's recent post—claimed that O'Connor was doing just fine.
"Hi everybody, I am posting at Sinéad's request, to let everyone who loves her know she is safe, and she is not suicidal," the post read. "She is surrounded by love and receiving the best of care. She asked for this to be posted knowing you are concerned for her."
While we wait for more information about O'Connor's current situation, learn all about the singer's disturbing past.