Diane Kruger's Candid Comments About A Film Audition Has Everyone Saying The Same Thing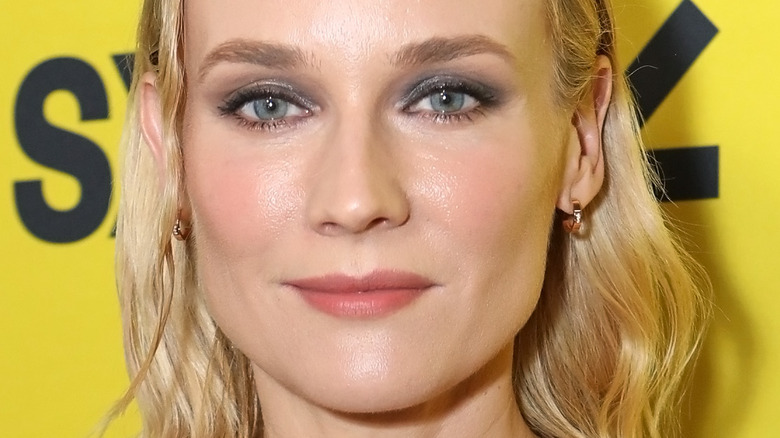 Samantha Burkardt/Getty Images
Being a female actor in Hollywood can be very difficult. Not only do they have to deal with pay discrimination and misogynist directors, but many also feel sexualized on-set. Diane Kruger is a German-American actor who is widely known for her roles in "National Treasure," "Inglourious Basterds," and "Unknown," per IMDb. Kruger takes her job as an actor very serious and during an interview with Backstage she detailed the outrageous lengths she went to in an effort to land her "In the Fade" character.
"I didn't wash my hair for a week; I found these old jeans in my closet from when I was 16 with holes all over them," she recalled. At the time, the film director wasn't sure if the former fashion model had it in her, so he went to meet her face-to-face to discuss the role. "I opened the door with a beer in my hand—I don't know why, [but] I thought if I were a German character, I would drink beer. And it worked, because he said the minute I opened the door, he thought I was right for the part." 
Throughout Kruger's career, she has embodied a wide range of roles, but her recent gig has her reflecting on the times she didn't feel safe while filming. 
Diana Kruger felt 'uncomfortable' on-set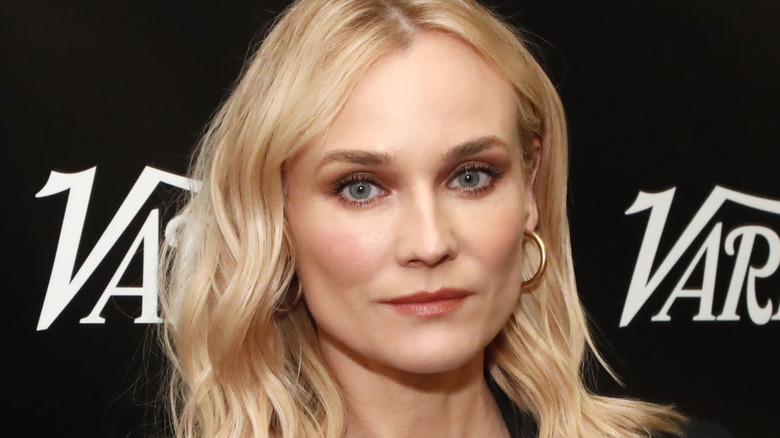 Astrid Stawiarz/Getty Images
Diane Kruger plays the role of Joyce Holt in the six-episode drama "Swimming with Sharks" — a series focused on the cynicism of Hollywood, per TV Insider. Her character, who sometimes pushes the envelope, has forced Kruger to remember the "uncomfortable" experiences she has faced in the business. "I've definitely come across the Weinsteins of this world from the get go," the actor told Variety. While testing for the 2004 film "Troy" — a historical war film featuring Brad Pitt — Kruger recalled "having to go to the studio head in costume" and being put in an inappropriate situation. "I felt like meat, being looked up and down and was asked, 'Why do you think you should be playing this?'"
During one of the episodes in "Swimming with Sharks," Kruger had to perform an intense scene where she is being sexually exploited and in doing so, it prompted her to compare that particular part to how the business is in general. "Shooting that scene was just a reminder of how disgusting and acceptable bad behavior was at a certain time in our society, not just Hollywood," she said. "What really drew me to this part is that it is the Hollywood of 2022." 
According to Deadline, Roku is slated to premiere the Quibi reboot series in April. The show will also include a long list of notable actors, such as Donald Sutherland, Thomas Dekker, Finn Jones, Erica Alexander, Ross Butler, and Gerardo Celasco.